Hear the voice of silence - mindfulness nature retreat Tanzania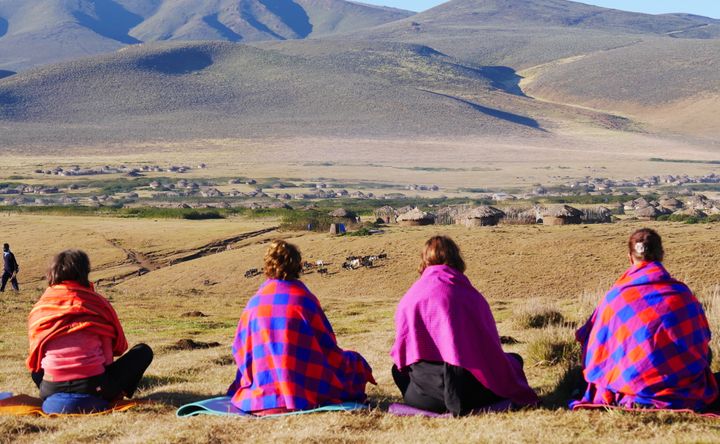 Event Highlights
Morning meditation at Bulati bush camp. Overviewing the Embulbul depression with the sounds of Masai villages waking up. An unforgettable experience.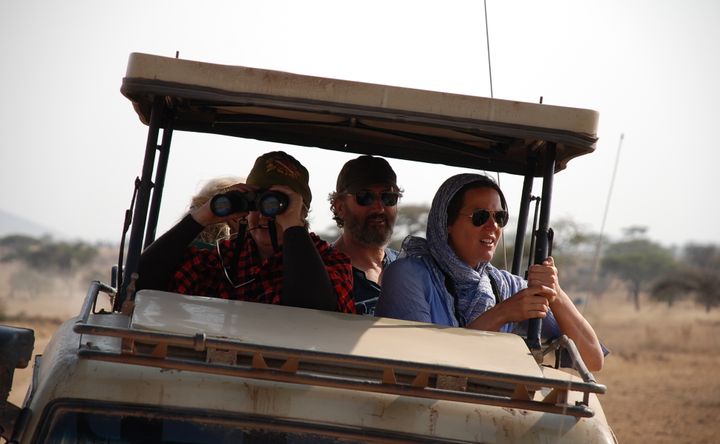 Schedule
In the morning we often do some body exercises like yoga or meditation. During the day we hike in nature, sometimes in silence, 4-6 hours. In the evening we often get together for a sharing. During the gamedrive we will drive through Serengeti and enjoy the landscapes and of course the animals! You can encounter lions, elephants, giraffes, wildebeasts, zebras, and many more! We sleep in light weight tents (we have good matresses) at campsites and bush camps. At the beginning and of the safari you will stay in a nice guesthouse with a beautiful garden, at the end we stay in a comfortable hotel with swimming pool.
About This Event
The wonderful world of Ngorongoro Crater Highlands and the Serengeti
A mindfulness nature safari through the pristine landscapes of Tanzania
The breathtaking landscapes of Ngorongoro Crater Highlands, the loving glance of a giraffe, walking for hours through infinite space and silence, meditating between impalas and zebras, a delicious dish prepared by our magician cook, the smell of burning wood, a lovely African sunset or the sound of a roaring lion in the middle of the night in the Serengeti…
All these ingredients of our unique safari are super seducers. They surprise your eyes, comfort your ears, tingle your skin and they juggle with smells and tastes.
Life seduces you tireless for no other reason then to open you. It invites you to see that all the locks on your doors are unnecessary. It calls you with all its shapes and colors to soften your walls. And life shines unmistakably, every day again.
Our unique Ngorongoro Serengeti safari plays Casanova and our meditations give you space to enjoy even more for all those radiant splendor around you.
When you get in the middle of it, you can fully experience the wild nature that Ngorongoro has to offer. That means you are camping in light weight tents but you will sleep on comfortable camping mattresses. It's also really sensational to wake up in the middle of Serengeti with zebras around your tent and hear the sounds of grazing buffalo or the roar of a lion.
The heart of Mindful Adventure
The heart of the Serengeti Ngorongoro safari is formed by a four-day trekking through Ngorongoro to famous Lake Natron. During your walk you will cross a different landscape every day. You will: walk through an imploded crater with a mountain chain to your right side and endless space in front of you; visit small Maasai villages, hike in a rainforest with ancient trees, look out over lovely Sun-drenched hills, see crater lakes, great rift valley with breathtaking views and forests of acacia trees and desert. All you have to do is to receive this exceptional gift of life and to enjoy it as much as you can.
After this trekking through Ngorongoro you will stay for two nights in Lake Natron. You will visit a playful, romantic waterfall and the biggest group of flamingos in the world. Don't be surprised if you encounter giraffes, zebras or camels on your way to the lake. After Lake Natron we cross the area to start a three day gamedrive in the Serengeti, spotting wild animals and birds.
During this safari in the pristine nature of Tanzania, we weave a profound program with meditations, heart-, motion- and nature exercises and offer you a clear insight in the dynamics of your mind, so you will be able to find your way "home" whenever you want.
Day 1: Kilimanjaro Airport - LOasis Meserani, Arusha
You will arrive at Kilimanjaro Airport in Tanzania where you will be met by the guide and taken to L'Oasis Meserani just outside Arusha to spend the night. L'Oasis Meserani is a spiritual place. It has been built up during the past 17 years by a Tanzanian lady called Margaret.
You can see she did this in a loving and caring way. What makes it extra special is that she also has her own vegetable garden and takes care of her animals in a eco-friendly way.
Alternatively you can arrive one day earlier at Nairobi Airport and take a taxi to Wildebeest Ecocamp just outside Nairobi. This campsite is spacious, quiet with good showers and has a nice shop and good restaurant. There's a variety of choices in tents to stay overnight, from basic to luxurious.
The next morning you will be taken to the bus station by taxi to catch the bus to Arusha which will take five to six hours. In Arusha you will be picked up by the guide to be brought to L'Oasis Meserani.
Day 2: Arusha to Tarangire National Park
You will be picked up for a game drive in Tarangire National Park. Tarangire is well-known for its many elephants and baobabs. In the evening you will stay at a favorite campsite Mto Wa Mbu. You will be dining under the beautiful acacia trees being observed by the mongoose, monkeys, and tropical birds.
Day 3: Tarangire to Ngorongoro
Today you will leave to Ngorongoro and visit some Masai friends in Endonyowas. You will be heartily welcomed into their ceremony and have a chance to get in touch with them. Meanwhile the donkeys will be packed to join you in the afternoon for your first walk to Bulati. There you will spend the night on the edge of Embulbul depression in your own tents.
Day 4: Bulati to Empakai Crater walk
From Bulati you will walk a sturdier walk to the Empakai Crater. Following a special path, you can even enter the crater to enjoy silence, atmosphere, smells, and if you're lucky even a group of flamingos. That's where you will stop and spend the night listening to the sounds of the bush.
Day 5: Empakai Crater to Akesha Campsite walk
From Empakai you will walk to Akesha Campsite. You will visit the village of Nayobi to have lunch and get extra water for your trip. You will camp in the wild at the edge of Great Rift Valley.
Day 6, 7, and 8: Lake Natron
From Akesha campsite you will do a breathtaking trip alongside Great Rift Valley to Lake Natron. There you will spend three nights at Lake Natron Tented Camp to relax and enjoy the trip to an amazing, crazy waterfall where you can go for a lovely swim. You will also visit the special lake where the biggest colony of flamingos in the world resides.
Day 9, 10, and 11: Serengeti
At Lake Natron you will be picked up by the driver to spend three days in Serengeti and look for lions, leopards, elephants, hippos, and other wild animals who can be found in the park. At night you will sleep at campsites among the wild, listening to the wonders of the night. On day 11 you will return to Mto Mbu and Migunga campsite.
Day 12: Mto Wa Mbu - Arusha
After a short visit to the favorite, flourishing town Mto Wa Mbu the group will return to Arusha where you will be dropped off in the luxurious Safari Lodge on the slope of Mount Meru. Safari Lodge is run by a brave Dutch lady called Annelies. The lodge has a very good restaurant, a swimming pool, and a nice shop. It's the perfect place to enjoy peace and quiet after the impressive tour you've just accomplished.
Day 13: Free day at the lodge
You will be free to do whatever you want. You can explore daily life with Msfari and visit markets, shops, and other places of interest. It's up to you.
Day 14: Departure day
Today you will fly home. If you fly through Nairobi, it is better to book a night flight which gives you the opportunity to travel by bus from Arusha during the day.
Safaris that make you feel more alive
What's Included
daily mindfulness program
all activities, entrance fees to the national parks
all accommodation
all food and drinks (except for soft and alcoholic drinks) prepared by our own cook
all transport (also from and to the airport)
What's Not Included
your flight ticket
your visum
tips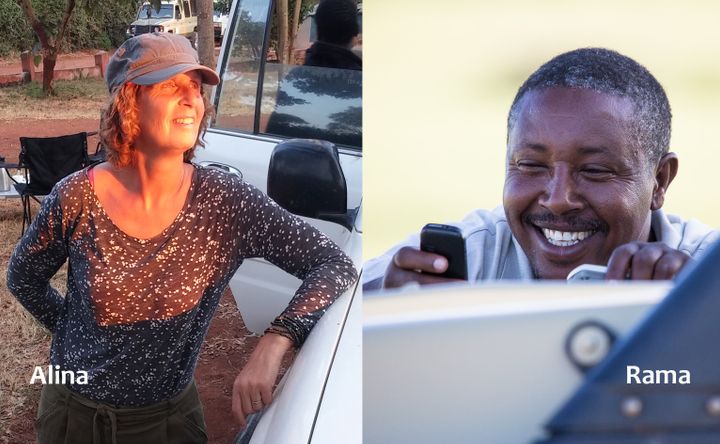 Venue Highlights
Your team:
Alina de Vilder; mindfulness coach and Rama Ama Safari; your host, guide and driver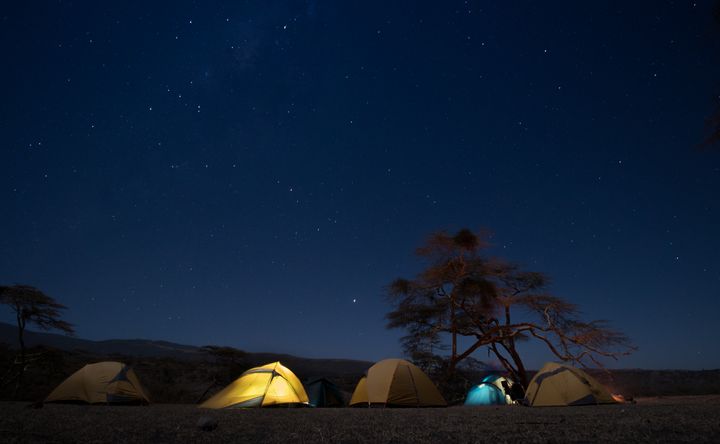 Accommodations
The costs are based on sharing a tent or room. With little extra payment, it is possible to have your own tent or room. Please contact us and we will arrange this for you
Menu Types
Vegan
Vegetarian
Meat
Dairy Free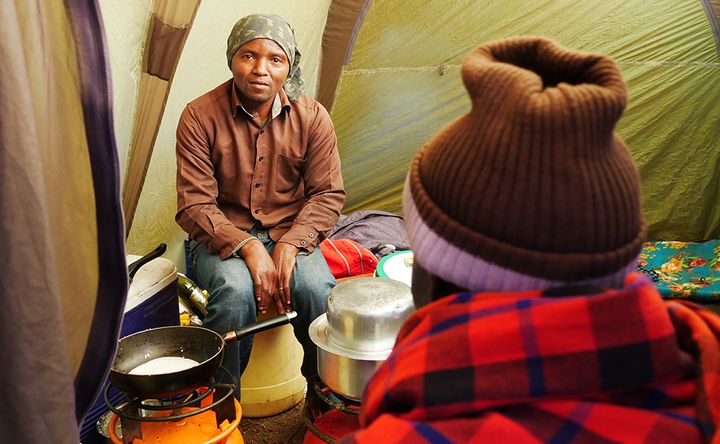 Menu/Cuisine
During the full length of our safari we will have our amazing private safari cook: Proches. He will make 3 meals a day. For hiking days or days with gamedrives, he will make a lunch box. Only the first and last day of the safari you will eat in a restaurant (on your own costs).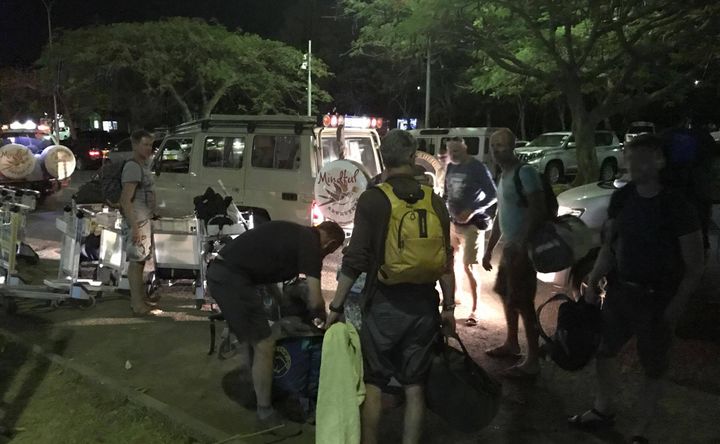 Directions
We will pick you up from Kilimanjaro Airport
Reviews To review this event, visit the page for the venue or retreat leaders (above).
Similar Retreats You Might Like

Thank you!
We're glad you've joined our retreat community. See you around :)
Return to my event
×