14 Day Ayahuasca Retreat with 81 yr old Master Female Healer Adela Navas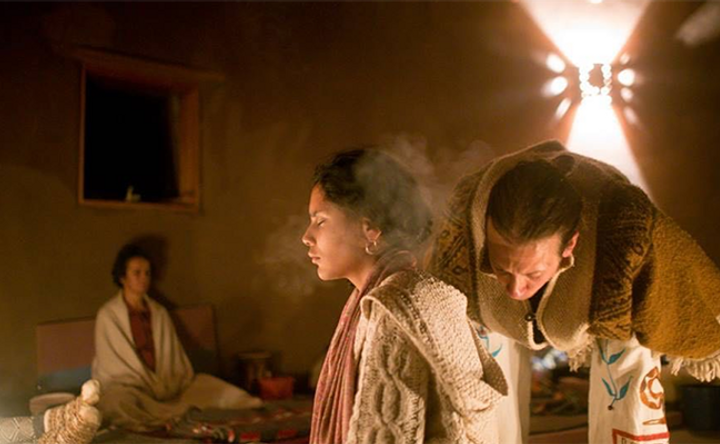 Event Highlights
3 Ayahuasca Ceremonies with Maestra Adela (Mestizo)
3 Ayahuasca Ceremonies with Maestra Adela (Mestizo)
3 Healthy Meals a Day (2 on Ceremony Days), with Local, Fresh Foods
Therapeutic Plant, Smoke, & Vapor Baths
Nasal Cleansings
Plant Purges
Channeling Session w/ Wisdom Keeper Pamela Lyness
Ritual Offerings To The Ancestors & Land Spirits
Integrational Sharing Circles & One-on-one Counseling
Guided Jungle Excursions & Medicinal Plant Tour
Fresh Water Swimming
Delicious Fresh Foods Served Daily w/ Personalized Plant Dieta
Comfortable Lodging
Schedule
Schedules vary slightly from day to day, and incorporate slightly different activities. We have included sample schedules for arrival day, standard non-ceremony day as well as a ceremony day, so you can get a sense of the flow of our retreats.
We also have private out of ceremony healing and channeling sessions for guests at integral and unscheduled times, according to the individual needs of our guests. Yoga is an offering, and organized according to guest interest.
DAY 1 / ARRIVAL
10am-12pm Arrival at Avatar Centre
12pm: Lunch
1:30-3pm: Individual Consultations with Healers
3pm: Orientation to retreat flow, schedule & discussions on plant medicines and the practice of
dieta
5-7pm: Dinner
DAY 3
8am Breakfast
10am: Integration Circle
12pm: Lunch
2-3pm: Land & Garden Tour
5pm: Dinner
8pm: Drink Dieta Medicine Before Bed
DAY 4:
8am: Breakfast
10am: Jungle Tour
12pm: Lunch
4pm: Flower Bath
7pm: Ayahuasca Ceremony
About This Event
Come and retreat amidst the sacred. Experience the mystical healing energies of the Amazon Rainforest and it's powerfully healing medicine traditions in a small group format, with 2 Indigenous Master Healers from both Mestizo & Shipibo traditions.
Your Indigenous Master Healers on this Retreat:
- Elder Banco level Curandera Adela Navas(70 yrs of disciplined experience healing with Master Plant Medicines)
"Adela is like the captain at the helm of a ship, when she holds ceremony, directing the plant spirits to exactly where they are needed most, and always tuned in to multiple places at once, making sure everyone is well held and protected with the help of her allies, while she rides the waves of all the spiritual forces and emotions in the room, singing deeply into each persons soul all at the same time. She is master of her craft, and the highest caliber of spiritual healer, who has experience healing both common illnesses like back aches, depression and infertility, to various types of cancer & the often mysterious mental & spiritual afflictions. She owes her great effectiveness in these realms to her connection to Jesus, who she claims has visited her many times in her life to offer her healing in times of need, and offer her special prayers & blessings to be used in her work."
- Maestra Celia Panduro Huayta: Maestra Curandera of Shipibo Tradition
Your hosts, Pamela and Brown, who are also fully trained Ayahausceros and Master Healers, offer our guests comfortable lodging, a 10-Day personalized plant dieta, and a safe & sacred space for your healing journey throughout your stay. Over the course of this 14 days we will be holding Ayahuasca Ceremony every other night, starting on the 17th and ending on the 28th to allow time for integration before departure. We also offer 1-on-1 Consultations with our Maestro Curanderos, in-depth Integration Circles, talks on healing with medicinal plants, & personalized healing treatments when needed throughout the process. Checkout is 10 am on the 28th.
My experience with Brown and Pamela was profound. I was able to heal family wounds both past and present. The care and love I received from these two amazing healers was delicate and genuine...
What's Included
14 Nights/Days Comfortable, Private Lodging with Garden Views
Communal Spaces for Yoga, Meditation, Learning, Co-creating, Sharing & Relaxing
3 Freshly Prepared, Dieta Friendly Meals Per Day (no dinner on ceremony nights)
Freshly Squeezed Superfruit Juices & Handpicked Cultivated & Wild Harvested Teas(fruit juices not typically offered during plant dietas)
Clean Purified Drinking Water
Sacred Shamanic Medicine Ceremonies with our Experienced and Reputable Curanderos/Ayahuasceros using our own brews of Ayahuasca
Specific plant-based remedies administered based on individual need, and as recommended by one of our shamans/healers
Purifying Plant Purges (for detoxification, killing of parasites & releasing of harmful negative energies)
Other Specific Plant-Based Remedies may be administered based on individual need, under the advising of one of our healers.
10 Day Introductory Plant Dieta
One-On-One Guidance and Counseling to Help You Navigate Your Personal Healing Journey
Facilitated Group Sharing & Integration Circles
Ayahuasca Yoga Instruction by Pamela Lyness, the founder of Ayahuasca Yoga
Guided Amazon Trek
Ritual Flower Baths
Guided Meditation
Shamanic Drum Journey
Swimming in Our Natural Spring
Relaxing Time in Nature
Airport Pickup
All taxis & boat transport up the Amazon River
What's Not Included
AIRFARE
Most International and domestic flights, from outside of the country and within (unless already in the Amazonas region), fly to Iquitos via the countries capital of Lima, Peru. There are about a half dozen airlines which run flights on a daily basis from Lima to Iquitos, and often have layovers in the northern jungle cities of Pucallpa or Tarapoto. The airlines we recommend for most people are StarPeru & Peruvian Airlines – both midrange options with quality and reliable service.
ADDITIONAL ACTIVITIES:
These additional activities can be added at the end of your retreat.
- Guided Trip To Monkey Island
- Guided Trip To Pilpintuwasi also known as The Butterfly Farm
- Guided Trip to the Native Villages of the Bora & Yagua Tribes
- Guided Night Trek Into The Old Growth Forest (For True Adventurers Only)
ADDITIONAL HEALING / STUDY:
For those who wish to extend their retreat by several days to several months, we offer:
- Additional 12 hr Huachuma/San Pedro Cactus Ceremony with Drum, Dance & Channeling
- Master Plant Dietas: deeper plant study for learning/healing; working with plants specifically designed for your energy & what you need
- Avatar Integrational Support Program: integrating Narrative Dance, Song, One-to-One Counseling, Channeling, Private Healing Sessions & Relaxing Time in Nature
- Post-Dieta Offerings: Post Dieta Online Integration Support Program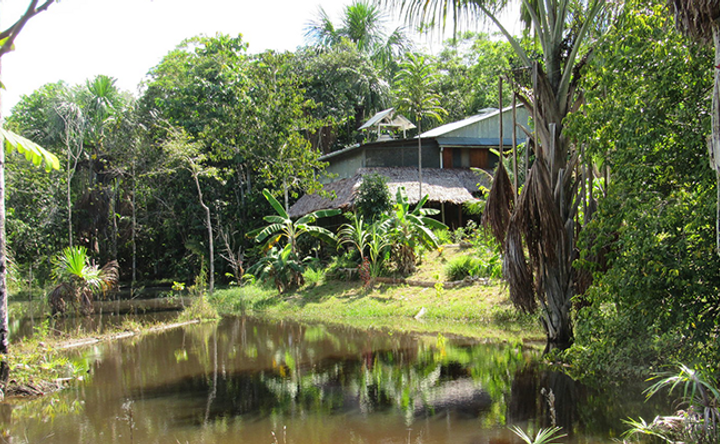 Venue Highlights
Located 1 hour Up-River from Iquitos, and 3km into the Jungle from the Village of Tamshiyacu, the Avatar Centre sits on 5 hectares of Amazon terrain, contoured by a beautiful jungle stream. Winding through the property, the stream creates private lagoons, which are perfect to relax beside, taking in some alone time to just bask in nature or lather up with the mineral-rich clay around the banks.
We also have several walking trails, herb gardens and fruit orchards open to explore. An array of precious flora and fauna can be observed from all ends of the grounds in both day and night. Those with an adventurous spirit are encouraged to take our night tour into the forest, to see the natural Amazonian wilderness unfold around in full.
FACILITIES & ACCOMMODATIONS
- Comfortable Private Suites in Beautiful Huts (bug and critter-proof), Garden Views
- Communal Lounge & Dining Area for Socialization and Creation
- Beautiful Open Space for Yoga & Meditation
- Communal Library
- Solar Power
- Daytime Device Charging Available in Lodge
- Indoor Bathrooms and Showers
CENTRE GROUNDS
- Main Lodge (where communal spaces are)
- Several Walking Trails
- Herb Gardens
- Fruit Orchards
- Swimming Lagoon
- Winding Stream Through Property
- Fish, Exotic Birds and Monkeys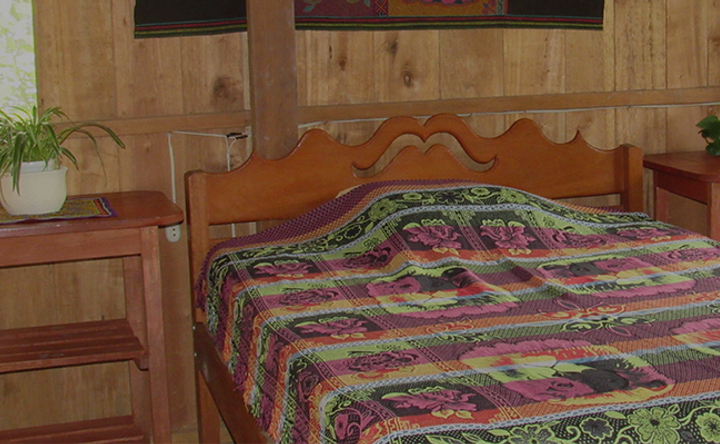 Accommodations
The Avatar Centre has a main lodge which houses the facilitators Pamela and Brown. Retreat guests stay in lovely private huts/cottages on the property. Several are completely private; one contains two bedrooms but separate entrances.
All rooms feature garden views, personal mosquito nets, adequate shelving and walls decorated with beautiful indigenous art. When you step outside of your hut, you will find numerous walking trails and private lagoons where you can take a swim, observe magnificent fish, birds and monkeys or make use of the healing clay found on the banks.
For your convenience, our main lodge offers solar power for daytime access to outlets for charging electronic devices. During the rainy season we may only allow charging between certain hours, in effort to conserve energy on rainy days. Modern tiled bathrooms with spacious showers are available for use.
Our guests are welcomed to use the balcony in the main lodge for relaxing on a hammock or simply observing nature; and are free to enjoy all communal spaces.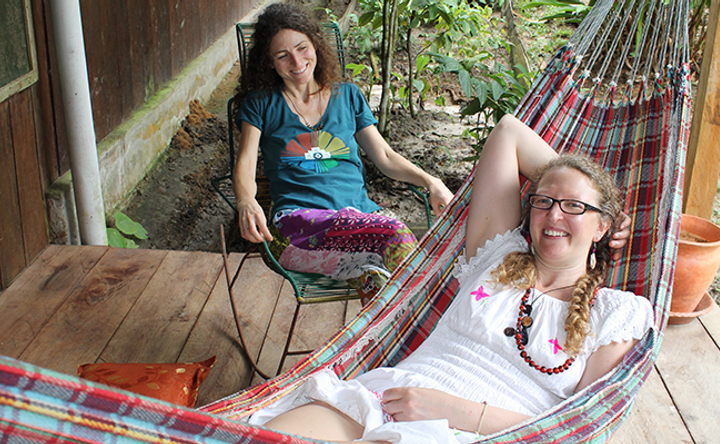 Amenities
Pool
Towels
Tour Assistance
Yoga Studio
House Keeping
Ceremony Space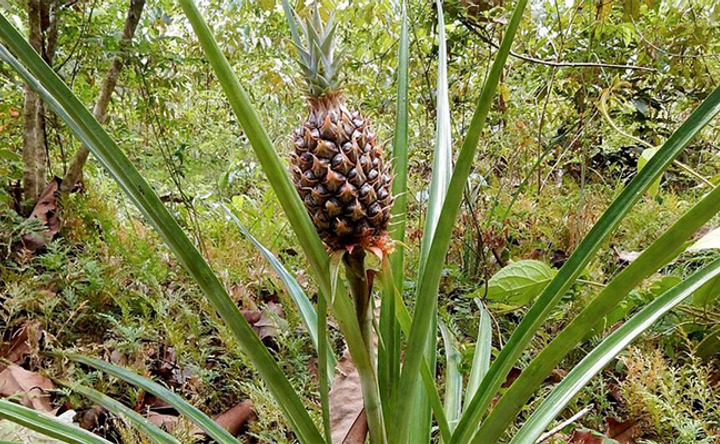 Menu Types
Vegan
Vegetarian
Pescetarian
Ayurvedic
Organic
Gluten Free
Dairy Free
Nut Free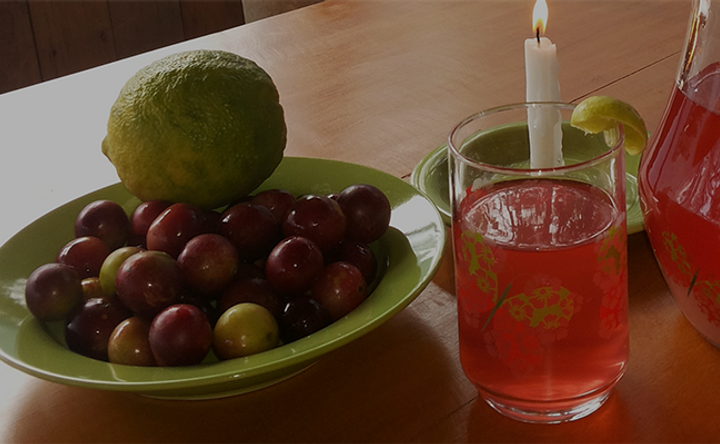 Menu/Cuisine
Food at the Centre is included in your retreat, and the content of your meals can vary depending on the plants you are dieting, or the style of retreat you are attending. We offer dieta-friendly foods, incorporating juices and smoothies made from Amazonian superfoods(when in accordance with the plants you are dieting), Peruvian grown grains and produce, and local fish (optional) caught daily from the Amazon River. We emphasize vegetarian & vegan cuisine, supplemented with fresh, local fish.
We offer a daily menu based on what is fresh, available, and in alignment with your dietary needs. It is our intention to serve revitalizing, nutritious and delicious whole foods daily, as we believe that food is medicine and should be prepared and eaten with consciousness, and infused with intention and love.
We do not serve coffee but do offer an assortment of teas, fresh juices(when in accordance with one's specifically prescribed plant dieta) and filtered water.
Three meals are served daily, except for ceremony nights (no dinner served).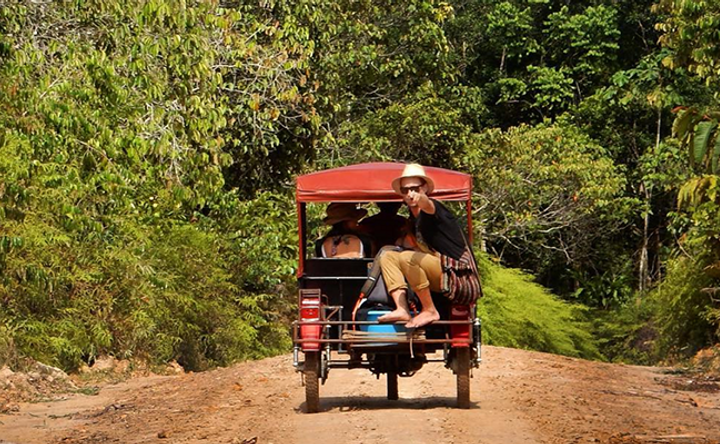 Directions
The Avatar Centre is located on the outskirts of Tamshiyacu, a small town of 5,000 people on the banks of the Amazon River, just 1 hour from Iquitos, Peru.
Our Centre will arrange pick-up from Iquitos airport, which includes transport from the airport to Puerto Lau, where you will take a 1 hr. speedboat ride and arrive in the port and cute village of Tamshiyacu. From there, it is a 20 minute motokar ride up a dirt road to The Avatar Centre.
Reviews To review this event, visit the page for the venue or retreat leaders (above).
Similar Retreats You Might Like

Thank you!
We're glad you've joined our retreat community. See you around :)
Return to my event
×