20 Days 200hr Multi-style Transformational Yoga Teacher Training in Boquete, Panama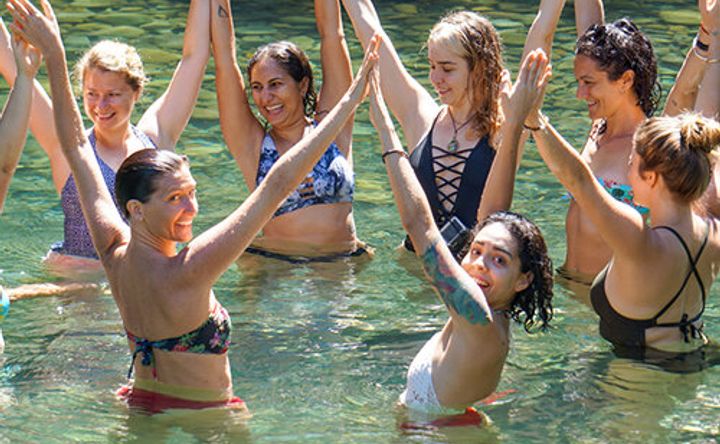 Event Highlights
- Daily yoga classes
- Daily guided meditation
- Connected breathwork sessions
- Internationally Registered Yoga Alliance® 200 & 300 Hour School
- Waterfall hike, natural hot springs, and water blessing ceremony
- Yoga Island graduation ceremony
- YiA Yoga teacher training manual
Schedule
The classes will run from 7:00 am to 5:00 pm Monday through Friday, along with two weekend days during the month for excursions.
Below is the daily schedule, but it is subject to change based on special classes, guest teachers, and outings.
Daily schedule
07:00-08:00 Morning review
08:00-10:00 Morning classroom session
10:00-12:15 Morning practice: asana, meditation, pranayama
12:15-13:45 Lunch and study hall
13:45-15:00 Posture clinic: Yoga anatomy, alignment, adjustments, and transitions
15:00-16:00 Class design and practice teaching
16:00-17:30 Break
17:30-19:00 Evening session
About This Event
Yoga Teacher Training in Panama
Join YiA Yoga to immerse yourself in your true nature of health, joy, love, awareness and peace amidst the abundant natural beauty of the tropical mountains of Panama. YiA Yoga is an Internationally Certified Yoga Alliance Yoga School offering a unique and authentic yoga teacher training experience. Their YTT's are open to yogis of all ages, physical levels and religious and spiritual paths. As the Bhagavad Gita says: Yoga is the journey of the self, through the self, to the self.
Certifications
Students who complete their subsequent training are eligible to register with Yoga Alliance as Registered Yoga Teachers (RYT®).
Program
Take your practice to the next level by immersing yourself in the exploration of yoga. Whether you are just beginning your practice or have an advanced practice, this training will surely create a beautiful shift in your life and expand you beyond measure on your journey with yoga. Upon completion, you will become an internationally recognized registered yoga teacher with Yoga Alliance, the world's largest non-profit yoga certification and training organization expanding over 160 countries.
This training includes:
- Direct teaching experience
- 500-hour master level lead trainer
- YiA YOGA training manual
- Daily yoga classes and meditations
- Nature excursions and ceremonies
- Yoga Alliance international teaching certificate
What will you experience during the training:
Personal growth
YiA Yoga will inspire you to "be the change you wish to see in this world." During the training, you will have the opportunity to reflect and connect with your highest self, the part of you that knows the sky is the limit, the part of you that sees the beauty within yourself and others, the part of you that makes your dreams, hopes, and visions a reality.
Spiritual connection
This training is designed to be suitable for people of all religious and spiritual backgrounds. YiA Yoga fully respects and honors individual belief systems. The aim is not to "convert" you into anything. It is rather to inspire you to be the best version of yourself. If you believe in a higher power, this training will connect you more to your own higher power and your highest self. Together, we will practice the power of love and gratitude, which cross all cultures, religions, and philosophies.
Creativity through Vinyasa
The primary style of yoga you will learn is Vinyasa yoga. It is one of the more creative types of yoga and is a perfect base for all other forms. If you can teach a Vinyasa class, expanding to teaching other forms of yoga is easy. Vinyasa can be soft and gentle or powerful and intense. It is whatever you want it to be. You as a teacher are able to express your creativity through the practice and personalize your class to express who you are and what you represent. Vinyasa is a beautiful dance that comes together through sun salutations. During the training, you will also expand your knowledge of the various forms of yoga by participating in a variety of different styles of classes.
Yoga anatomy and physiology
You will explore the relationship between yoga anatomy and physiology that will support you to guide your students in a safe and effective manner and will empower you to create well-rounded and balanced classes using peak pose sequencing. There will be an inside look on a collection of the most important foundational poses that together comprise the full range of the body's expression to give you a better understanding of the movements involved using full-color, detailed anatomical illustrations.
Yoga adjustments
YiA Yoga believes that one key to being an exceptional yoga teacher is being able to support your students in their practice by taking their postures to their full expression safely. There will be a hands-on approach to teaching you, not only the anatomy of the posture but how to get them into proper alignment using effective adjustment techniques. You will also develop clear and concise communication skills, learn to fully observe your students in their practice, and communicate what they need to hear in order to deepen their own experience. Lastly, you will discover the beauty and power of body awareness through various meditations, pranayamas and exercises.
Build on your strengths at a teacher
Your ability to create change within yourself and in the world depends upon your courage, commitment, authenticity, and connection. By exploring your strengths and deeply connecting to your highest self, you will empower others to do the same. There is no greater gift you can give than allowing your light to shine as brightly as possible, as it inspires others to do the same. Each yoga teacher has something exceptional to offer their students. Together, you will tap into examining your personal strengths and using them as a foundation for developing our individual teaching styles allowing you to fully experience the joy, art, and science of being a yoga teacher.
Leadership
Your ability to create change within yourself and in the world depends upon your courage, commitment, authenticity, and connection. By discovering your strengths and staying connected to your highest self, you will empower others to do the same. There is no greater gift than allowing your light to shine as brightly as possible, as it inspires others to do the same.
Meditation
The founder and director of YiA Yoga, Kaytee Hoverson, credits much of her focus and success - both worldly and in the spiritual realms - to the practice of meditation and visualization using the law of attraction as a strong foundation. During this training, you will have the opportunity to dive into this magnificent, life-impacting, powerful practice with her, and learn how you can incorporate meditation and visualization into your own life assisting you in fulfilling your dreams and desires.
As you develop and expand your personal meditation practice, you will be inspired to guide your students to theirs.
Yoga philosophy
The practice of yoga goes back thousands of years but has only exploded across the world just recently. You will look into the most significant historical yogic texts, giving you a deeper understanding of the foundation of yoga and flow through time to bring you to the present moment of what is means to be a yogi in the 21st century.
We are delighted to have you join us on this very special yoga teacher training!
*If you register and pay 60 days in advance you qualify for our early bird discount of $300!
Yoga is the journey of the self, through the self, to the self. (Bhagavad Gita)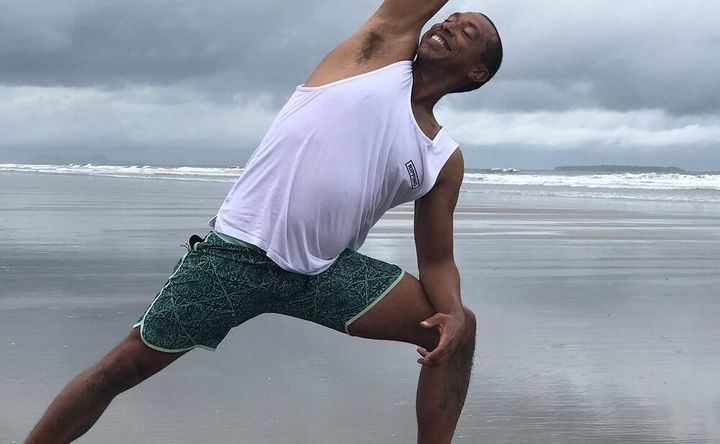 What's Included
Internationally Recognized Yoga Alliance® Certification
Daily yoga classes
Daily guided meditation
Connected breathwork sessions
Waterfall hike
Yoga Island graduation ceremony
YiA Yoga teacher training manual
Natural hot springs water blessing ceremony
Katherine Sophia is an experienced Master Space Holder for profound transformation
Be embraced by the sheer lush beauty of Boquete in safety, nature and calming energy
Unite and expand with your transformational tribe and make lifetime connections
Maximum of 15 students per transformation for proper individual attention
19 nights accommodation
What's Not Included
- Airfare
- Airport transfer (available at an additional cost)
- Travel insurance
- Meals
- Spa treatments
- Additional excursions and activities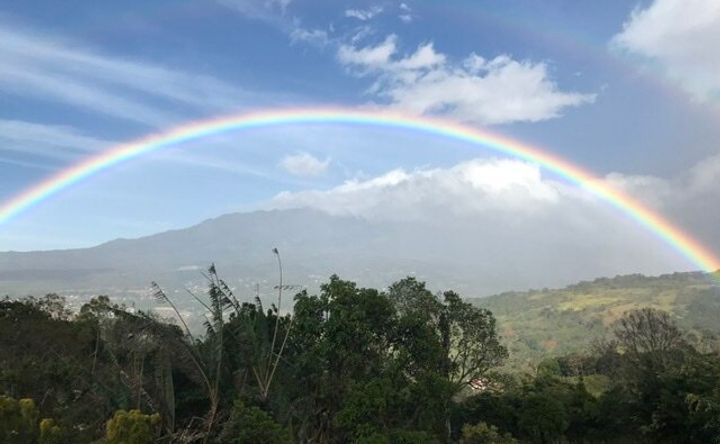 Venue Highlights
YiA Yoga is located in the small mountain town of Boquete, in the Chiriquí province of Panamá, which the westernmost province of the country bordering with Costa Rica.
Boquete is the heart chakra of Mother Earth. It embraces you with its lush tropical natural beauty, with its mountains, rivers, flowers and rainbows. It is nothing shy of breathtakingly beautiful. It will hold you close to its heart with its calming energy, but beware, you may never want to leave. It has happened to many.
Boquete, many would say, hosts the perfect weather year round with a sunny cool mountain climate with an average temperature of 25 degrees Celsius or 78 degrees Farenheit
Katherine has traveled the world and never seen anything more beautiful than the natural beauty of Boquete. It is the place she calls home. The place where she feels most safe, most held, most connected, most grounded, and deeply rooted. Her love for it will never waiver.
Boquete is the ecotourism and adventure travel capital of Panama; you name it, Boquete has it. For extreme adrenaline junkies, you can go white water river rafting down the Chiriqui Viejo River, go rock climbing in Bajo Mono, fly through the jungle on the zip lines of Palo Alto, or go waterfall rapelling or cliff jumping at Canjilones Canyon.
For beach enthusiasts, consider a trip to the archipelago of Bocas del Toro to indulge in the relaxing chill Caribbean vibe, hop over to San Blas islands to experience the rich history and culture of the Kuna Indians, or go island hopping from Boca Chica, where you can see and experience an abundance of sea life on Isla Coiba.
For coffee lovers, Boquete is home to the most expensive and best coffee in the world and a tour is a must. If you are up for a hike, Boquete has unbelievable trails for hikers of all levels. For a challenging trek and a chance to view the both oceans from Panama's highest point, hike and camp to the top of the Baru Volcano, or step into La Amistad National Park and walk the footpath of the Quetzals Trail. The abundance of lush rainforest, animals, and waterfalls will take your breath away.
For a relaxing afternoon, you can soak the day away in the natural hot springs of Caldera or go for a leisurely horseback ride through the rolling mountains with breathtaking views or go on a bird watching tour.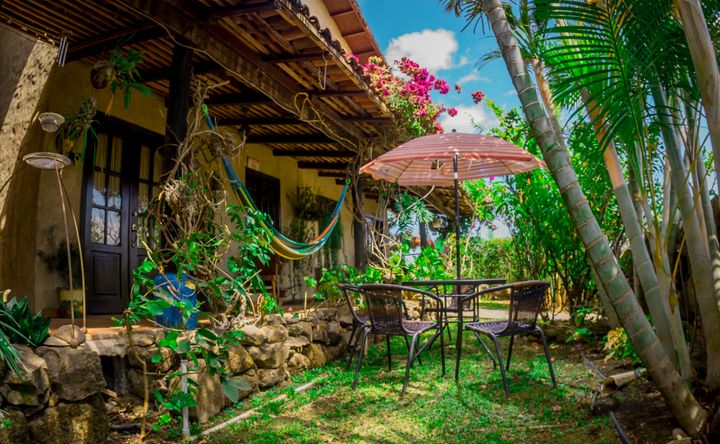 Accommodations
San Miguel Boutique Cabañas
On-site lodging is available at the beautiful San Miguel Boutique Cabañas. This charming hotel is surrounded by beautiful lush gardens creating a serene natural environment for you to delve into your yoga journey.
We offer 3 different on-site lodging options: For the most economical option pick a shared twin/double room in a shared villa. If you are looking for more privacy, stay at a private room in a shared villa or book the whole villa for yourself.
Each villa has three bedrooms, kitchen, breakfast bar, living room, hot water, and Wi-Fi. There are also hammocks to relax in outside with social areas to enjoy the perfect of weather of Boquete. The accommodation allows you to bring friends and family with you on your journey shall you so desire.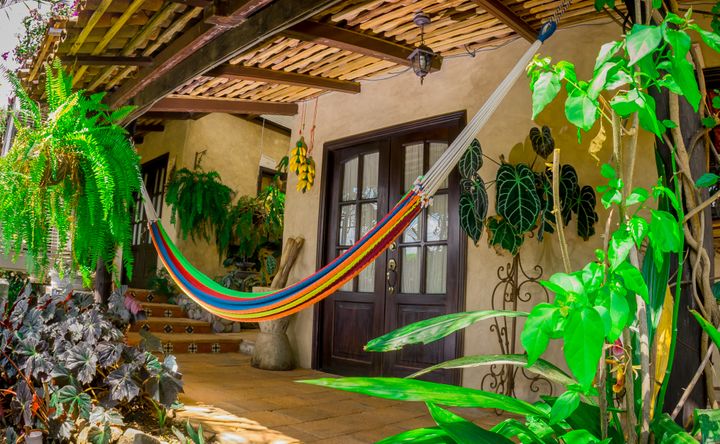 Amenities
A/C in Rooms
Free Wifi
Spa
Towels
Free Parking
Kitchen
Tour Assistance
Coffee/Tea
Restaurant
Yoga Studio
House Keeping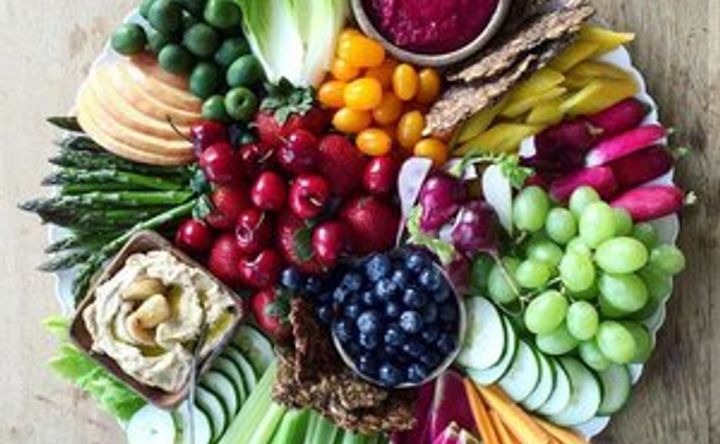 Menu/Cuisine
Please note that meals are not included in the cost of the training. Each of the on-site villas has a full-service kitchen and within walking distance of the villas, there are several grocery stores and restaurants. Many times, the students cook and eat together both inside the resort and outside in the beautiful town. There are more restaurants per capita in Boquete than anywhere else in Panama. Whatever you crave, they have it.
Whether you desire an evening of fine dining or an inexpensive quick meal, you can find fine dining featuring local and international cuisine including Mexican, Italian, Peruvian, American, Chinese, Argentinian, Japanese, and of course, delicious Panamanian. It also hosts several adorable coffee and chocolate shops and an abundance of delicious bakeries.
Directions
Arriving by Plane
The closest airport to Boquete is Enrique Malek airport in David (DAV), which is an hour flight from Panama City, Panama. Transfer to and from the airport are available upon request for the cost of $45. It is a 45 minute ride to the retreat location.
There are two airlines that fly from Panama City to David, Copa & Air Panama. If you arrive to Panama City at Tocumen International Airport (PTY) and are flying to David with Air Panama, you will need to take a taxi to Albrook Marcos A. Gelabert Airport (PAC), which is around 25- 45 minutes away depending on the time of day and may take additional time if traffic is backed up. If you are flying Copa, you will fly out of the same airport. You should allow at least 3 hours between landing at Tocumen International Airport (PTY) and getting to Albrook Marcos A. Gelabert Airport (PAC) or bus station because of customs, immigration, and the journey within Panama City.
Eight major US cities offer direct, cheap, daily flights to Panama City: Los Angeles, New York, Newark, Miami, Houston, Dallas, Atlanta and Orlando. You can also fly directly from Paris, Madrid, Amsterdam, and other locations around Europe.
Panama City, Panama and San Jose, Costa Rica are the same distance from Boquete, so we suggest to check prices for both locations, but be aware that flights to David from San Jose are less frequent and usually route through Panama City. If you plan to take the bus, San Jose could be the cheaper option.
A taxi from Tocumen International Airport (PTY) to a hotel in Panama City center should cost around 25 to 35 USD.
Arriving by Bus
From Panama City or San Jose to Boquete it is approximately six to eight hours by bus or car.
From David to Boquete it is approximately 45 to 60 minutes by bus, taxi, or a shuttle.
f you want to take a bus to David from Panama City, you first have to take a taxi from Tocumen International Airport (PTY) or from your hotel in Panama City to Albrook bus terminal.
Busses depart Panama City to David almost every hour, so you do not have to pre-book your journey. The only dates when you will not be able to easily catch a bus is when it is a Panamanian National Holiday. The first bus departs everyday at 6:00 a.m. and the last one departs at 3:00 a.m.
Arriving by Car or Private Shuttle
You may also rent a car in Panama City and drive to Boquete. This is a good option for those who feel comfortable driving in other countries, but may be overwhelming to drivers who are not familiar in driving in foreign countries.
Budget, Alamo and Dollar Rent a Car have offices in David.
YiA can arrange private shuttles from your arrival airport in Panama City directly to Boquete for 450 USD. You will walk off the flight and have your very own bi-lingual tour guide waiting for you with a sign with your name on it. No taxis, no airport transfers, no hassles. And, you can make stops along the way whenever you would like! To book a transfer, contact us today.
---
Cancellation Policy
100% deposit refund for cancellation 60+ days before event.
50% deposit refund for cancellation 30-59 days before event.
0% deposit refund for cancellation 0-29 days before event.
The remaining balance (total price minus deposit) is due upon arrival.
Get full details...
Reviews To review this event, visit the page for the venue or retreat leaders (above).
Similar Retreats You Might Like
Jan 17 - Feb 16, 2021 (31 days)

Mar 1 - 24, 2021 (24 days)

Dec 1 - 25, 2020 (25 days)

May 30 - Jun 6, 2020 (8 days)

Thank you!
We're glad you've joined our retreat community. See you around :)
Return to my event
×