Kalachakra Tantra Pilgrimage to Mongolia
Event Highlights
Kalachakra Empowerment (Kalachakra Initiation) and practice retreat with Khentrul Rinpoche
Prayers at Shambhala Land to connect with the Sublime Realm of Shambhala
Teachings on Mongolian Buddhism & Kalachakra by Vesna Wallace
Stay in an authentic Mongolian yurt
An evening of Mongolian traditional Cham dances and throat singing
Schedule
Tentative Schedule
Day 1 (6th August) – Arrival in Ulaanbaatar
After participants have arrived, they will be transported into the beautiful national park of Terijl. Once everyone is settled in, we will have dinner together. At an evening teaching, Khentrul Rinpoche will open the Kalachakra ceremony with offerings to the earth goddesses and give teachings on taking the empowerment.
Day 2 (7th August) – Merit Generation
Breakfast then to the Kalachakra grounds where we will engage in a variety of activities such as torma making, ritual dances, and offering making. In the evening, Khentrul Rinpoche we will have another Kalachakra ceremony and teaching
Day 3 & 4 (8-9th August) – Kalachakra Empowerment
Khentrul Rinpoche will bestow the Kalachakra Empowerment to our group and Mongolians.
Day 5 (10th August) – Travel to Khamar Monastery
Breakfast then off to the Gobi Desert. We will check in to a traditional ger gamp. Vesna Wallace will give a teaching on Mongolian Buddhism.
Day 6 (11th August) – Shambhala Land
Breakfast then to visit the sacred space of Shambhala land where Khentrul Rinpoche will teach on Shambhala and we will recite the praises to Shambhala. We will visit the surrounding 108 mediational caves and schedule permitting, we will meet the Shambhala Oracle.
Day 7 (12th August) – Wish-fulfilling Mountain
After breakfast, we will take a short drive to the most famous Gobi mountain associated with religious beliefs and rituals – Khan Bayanzurkh. This mountain has many other names, such as Wish-fulfilling Mountain, Relic mountain, Black Mountain, wish-fulfilling Jewel Mountain. We will hike and partake in the mountain ritual. Vesna will give teachings on Mongolia and Kalachakra tantra. Then we travel back to Ulaanbaatar
Day 8 (13th August) – Travel to Karakorum and Erdene Zuu
We will travel to Erdene Zuu, the oldest monastery in Mongolia, established by the grandfather of the first Jetsun Dhampa at the encouragement of the 3rd Dalai Lama. We will explore Karakorum and Erdene Zuu's magnificent ring of stupas and settle in for our retreat. Vesna will give teachings on Mongolia and Kalachakra Tantra.
Day 9 (14th August) – Higher Empowerment or Transmissions
Today our group will split in two, one to do the innate Kalachakra retreat and the other to practice wen-sum (3 Isolations). Khentrul Rinpoche will bestow the Higher Empowerment to qualified students. Students in the Innate Kalachakra retreat will receive any necessary transmissions and blessings to commence their retreat.
Day 10 -13 (15-18th August) – Kalachakra Teachings and Retreat
Learn to practice Kalachakra tantra with Khentrul Rinpoche and Vesna Wallace in a retreat environment near Erdene Zuu.
Day 14 (19th August) Shank Monastery and Travel to Ulaanbaatar
Not very far from Erdene Zuu, we will journey to the place where the First Bogd Jebtsundampa meditated (reincarnation of Jetsun Taranatha). It is on the top of a mountain and there are a small temple and cave. It is a very beautiful place. We will explore areas of Kharkhorin and journey back to Ulaanbaatar.
Day 15 (20th August) – Explore Ulaanbaatar
We will visit Buddhist and cultural sites around the capital. In the evening, we will complete our tour watching Mongolian cham dancing and throat singing.
Day 16 (21th August) – Retreat Completed
We will check out of the hotel and make our way home.
About This Event
16 Days Pilgrimage w/ Kalachakra Initiation & Higher Empowerment*
Join us on this once in a lifetime pilgrimage with Khentrul Rinpoché and Vesna Wallace into the heart of Mongolia. During these 16-day participants will study and practice the pinnacle of the Buddha's dharma while on an immersive journey to the countries most sacred sites.
We will start in the beautiful forest outside of Ulaanbaatar, where Khentrul Rinpoche will bestow the Kalachakra empowerment. Kalachakra brings peace to oneself and the world as we learn to harmonize our environment with our body & mind. Kalachakra, which means wheel of time, transcends religions time, space and perceived reality. It is the essence that makes up our very nature. It harmonizes the cosmic, with our internal system and the enlightened mind. Unlike many Buddhist tantras, Kalachakra is very detailed giving insight and direction to help anyone of any religious tradition realize their true nature. This teaching helps us move past habitual limitations to unleash our limitless potential of love & compassion.
Then Vesna Wallace, a renowned scholar in the Kalachakra Tantra and Mongolian Shamanic Buddhism, will guide us with teachings and stories about the country's rich spiritual tradition into the Gobi desert to meet the Shambhala Oracle.
At Khamar Monastery in the Gobi desert, we will pray at Dvanaraja's Shambhala land. Mongolians consider Shambhala Land to be an energy portal symbolically linked to the sublime realm of Shambhala. They journey here from all over to pray for a better future rebirth in Shambhala. After exploring the nearby meditation caves, we will hike one of the most sacred mountains of Mongolia known as the wish-fulfilling mountain.
Our journey continues to the oldest Monastery in Mongolia, Erdene Zuu where we will retreat and receive Kalachakra teachings. To deepen our connection with the lineage, we will visit the Shank Monastery, established by Zanzabar - the reincarnation of Jonang master Jetsun Taranatha and the first Jetsun Dhampa (Buddhist head of Mongolia).
We will conclude our tour by enjoying an authentic Mongolia cultural evening of Cham dancing and throat singing. For students who are qualified, Khentrul Rinpoche will bestow the Higher Empowerment of Kalachakra as well as the transmission of the 3 Isolations practice as well. All teachings will be in English.
MORE ABOUT KALACHAKRA TANTRA
Complete System to Enlightenment
The Tibetan Buddhist Jonang Lineage specializes in the complete path that guides students in a clear step-by-step system to enlightenment. It is known specifically for upholding the 6 vajra yogas. It has never been taught in its entirety to lay (non-monastic) practitioners in the West. Most of the Jonang yogis have remained practicing in their monasteries and caves in the Himalayas. Khentrul Rinpoche has made it his life's mission to bring these teachings to the West in English. He is creating the conditions for lay practitioners to realize the heart essence of these profound teachings in this lifetime and usher in the golden age of peace and harmony (Dzokden).
The Kalachakra Empowerment
You will be guided in a clear step-by-step way through the empowerment ceremony so that you can understand what is happening and what you are receiving. Through lecture, discussion, silent meditation, mantra, and ritual offerings, form a deep connection to your own inner realm of peace and harmony.
There are no prerequisites and afterward no commitments other than the ones you choose to take. This path is flexible; it allows you to engage with it wherever you are at. The empowerment can be taken as a blessing or empowerment. The refuge, bodhisattva, tantric vows and uncommon vows of Kalachakra will be given along with the initiation for those taking this as empowerment.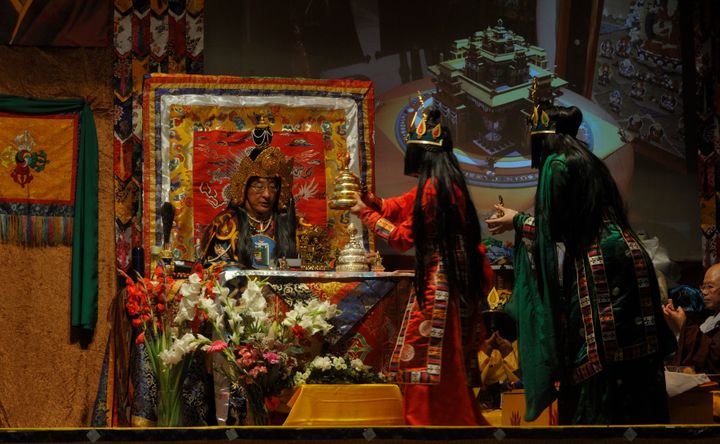 What's Included
Kalachakra Empowerment(s) from Khentrul Rinpoche
Innate Kalachakra Retreat or Wen-Sum Kalachakra Retreat
Kalachakra and Mongolian Buddhist Teachings from Vesna Wallace
3 Vegetarian meals per day
All transportation within Mongolia, including airport pickup and drop off
All accommodation (a mix of hotels and ger eco-camps)
All site entrance fees
Mongolian cultural performance
A visit to the Shambhala Oracle (his schedule permitting)
What's Not Included
Dana to Teachers, Rinpoche or Oracle
International flight
Mongolian visa fee if needed
Travel and health insurance
Beverages in addition to water
Accommodations
As we travel around Mongolian, we will be staying in a mix of modern hotels, ger camps, and huts. In Ulaanbaatar, rooms will have western toilets and hot water. Gers are traditional round Mongolian tents. None of the gers have an attached bathroom, and the toilet can sometimes be 100 to 200 feet from your tent. It is rare that a ger has one big bed, so couples will mostly sleep in two twin beds within the gers. Rooms are either a twin share or a dorm-style.
If you are traveling with a friend and would like to stay with them, please write in and request. We will do what we can to keep you together.
Amenities
Free Parking
Yoga Studio
Ceremony Space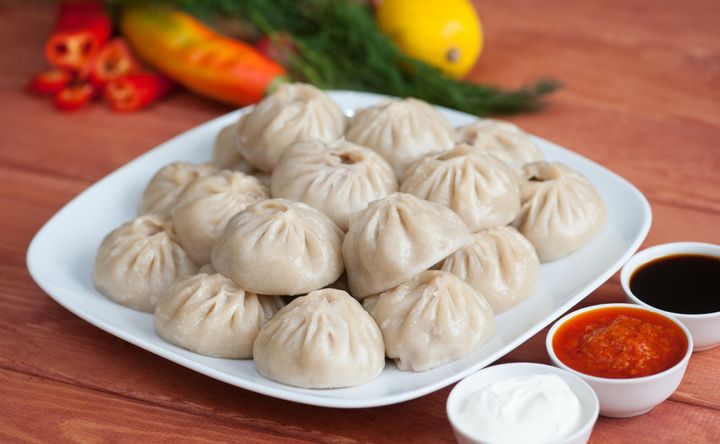 Menu/Cuisine
The main cuisine of Mongolia is meat-based. In the main city of Ulaanbaatar, it is possible to find vegetarian cuisine. In general, the country mainly eats meat. We have done our best to prepare vegetarian cuisine throughout the trip.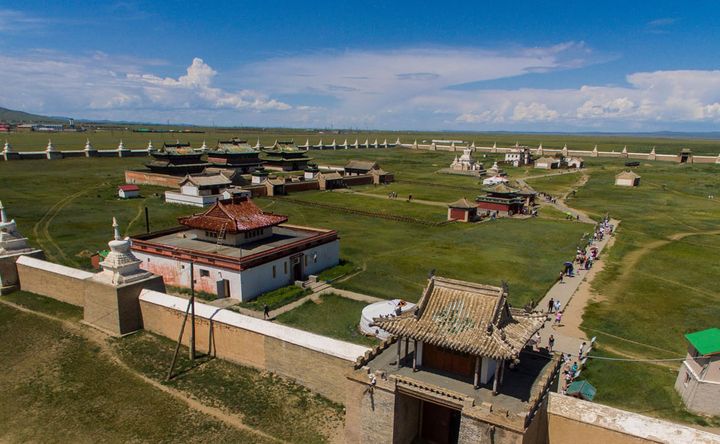 Directions
FLIGHTS
You are responsible to book your own international flights. To arrange your airport pickup and dropoff you will need to send a copy of your flight itinerary.
When must I arrive in Ulaanbaatar / where will I stay?
Flights typically arrive in the morning to Ulaanbaatar, so we've planned the first day accordingly. We do recommend arriving the morning of the first day of the tour at the latest. We may be taking a bus the next morning to a destination over 7 hours away.
If you wish to arrive early, we can help you with hotel reservations.
What time should I book my departing flight from Ulaanbaatar?
The trip is technically finished after breakfast although most flights will leave early in the morning before breakfast is served.
If you wish to stay on and continue your independent exploration of Mongolia, please plan your own trip accordingly. We will be in Ulaanbaatar.
PASSPORT/VISA
First and foremost, your passport MUST be valid at least 6 months beyond the end date of the trip, and you'll need two empty pages in the Visas section of your passport (make sure they are in the Visa section, not the Amendment or Endorsement section).
You will receive a visa upon arrival; there's nothing you need to do before you arrive to Mongolia.
TRAVEL INSURANCE
We suggest medical insurance which includes evacuation and trip cancellation insurance, as well, as you never know what obstacles life can toss at you leading up to a trip. However, we do not require this coverage, we only suggest it highly. We will be in remote areas that may not have modern medical infrastructure. Please plan accordingly.
FITNESS
This is not a strenuous trip. We will be driving for several multi-hour stretches times on this trip, so guests should be able to sit in a vehicle for up to 5 hours at a time (although we can stop for bathroom breaks and leg-stretching along the way). At times, during the Kalachakra practice retreat, we will be sitting on the ground so it is suggested to bring a meditation cushion.
---
Cancellation Policy
100% deposit refund for cancellation 60+ days before event.
50% deposit refund for cancellation 30-59 days before event.
0% deposit refund for cancellation 0-29 days before event.
The remaining balance (total price minus deposit) is due upon arrival.
Get full details...
Reviews To review this event, visit the page for the venue or retreat leaders (above).
Similar Retreats You Might Like

Thank you!
We're glad you've joined our retreat community. See you around :)
Return to my event
×