200 Hour Yoga Teacher Training Course in Rishikesh, India
Schedule
07:00 – Pranayama, mantra chanting, guided meditation, and breathing practice
08:30 – alignment-based Hatha Yoga Class (Iyengar Style) including everyday asana practice of standing postures, forward bending, back bending, inversions, twisting and more
10:30 – Breakfast (traditional Indian or your choice of vegetarian breakfast)
11:00 – Class on yoga philosophy or anatomy (lectures on Indian mythology, chakra healing, mantra healing and more)
12:00 – Class on the art of teaching with experienced yoga practitioners
13:00 – Lunch, rest and personal study time to gather additional know-how on yoga and spirituality
15:00 – Lecture anatomy or philosophy (detailed talks on yoga anatomy and physiology)
16:30 – Hatha Yoga Class (Iyengar Style) covering the yoga practice of multiple asanas.
18:30 – Occasional evening breathing meditation sessions with yoga trainers
20:00 – Dinner and free time to pursue personal hobbies and group interactions
22:00 – Early bedtime after a successful day of 200 hours YTT course.
About This Event
200 Hours Yoga Teacher Training in Rishikesh, India is very popular among the students who chose to be a Yoga Teacher or for personal life transformation. The word yoga originates from the Sanskrit word 'Yuji which means the union of the individual consciousness with the universal consciousness. People choose yoga as their profession, as an exercise for body fitting and a healthy life or as a reason for the vacation. More interesting is some may even search yoga with lots of questions in mind. The real learners are those who search for the divinity of yoga. encountering self-finding liberation and changing the destination of their life.
The 200 hours Yoga Teacher Training Course offers complete theoretical and practical knowledge of yoga for the students. We provide a hands-on training program that included all the important elements of Yoga such as 45 Asanas. Pranayama. Shat Kriyas, Anatomy, Teaching Methodology, Mantra Chanting, Meditation, Yoga Therapy, Yoga Philosophy, Practicum and Students Ethical Value. Our classes are conducted by or experienced Yoga Instructors in Hatha, Vinyasa, Alignment and lyengar way of Adjustment for students.
Om Shanti Om Yoga Ashram has designed this course to involve students deeply in the spiritual teaching and practice of traditional Hatha and Ashtanga yoga. breathing techniques, awareness, meditation, and practical philosophy to utilize your body and soul in the world of yoga. The daily class starts from 6.00 am to 7.00 pm with 3 breaks in between for food and refreshments and self-study. Each day, you should attend all seven or eight classes which comprise eight to nine hours a day without fail. Attendance is taken seriously in this 25 days course.
YOGA TEACHER TRAINING COURSE OBJECTIVES
» Develop a daily practice of kriyas, asanas, pranayama, bandha, mudras, and dhyana.
» Delve deeper into Yoga Anatomy and Physiology.
» Introduction to Structural Yoga Therapy.
» Study philosophy from the classical treatises of Yoga (Bhagavad Gita, Patanjali Yoga Sutras, Hathayoga Pradipika, Gheranda Samhita and the Upanishads).
» Introduction to Ayurveda and Marma Points.
» Design and teach a 90-minute asana class to your peers which incorporates these components.
» Plan and teach a 30-minute presentation to your peers regarding yoga-related topics (i.e., Yoga Nidra, Ayurveda, yogic diet, anatomy, physiology, chakras, philosophy, mudras, Mantra Chanting & Keertan, etc.)
WHAT DOES THE COURSE FEES INCLUDE?
» Daily nutritious vegetarian meals, detox juices, and teas
» Weekend excursions
» yoga material ( books, yoga t-shirt, ayurvedic body massage, etc)
» One the Himalayas sightseeing trip
» private accommodation $1100 USD
200 Hour Yoga Teacher Training in India Upcoming Course Date
09th Mar to 2nd Apr 2020
06th Apr to 30th Apr 2020
04th May to 28th May 2020
1st Jun to 25th Jun 2020
29th Jun to 23rd Jul 2020
What's Included
» Daily nutritious vegetarian meals, detox juices, and teas
» Weekend excursions
» yoga material ( books, yoga t-shirt, ayurvedic body massage etc)
» One the Himalayas sightseeing trip
25 nights room occupancy
25 days of meals provided
3 Vegetarian meals per day during the course
Daily morning tea and Pooja
Daily Yoga Class sessions
Teaching Methodology
Yoga Philosophy classes
Ayurveda class with nutrition & yogic diet
Meditation, Pranayama & Mantra Chanting
Anatomy & Physiology classes
Group Ganga pooja ceremony
3 Days Yoga Retreat (hilltop, Cave, Outdoor Yoga
Free 2 Ayurvedic body massage
Traditional Indian classical music concert
RYT-200 Hours Yoga Alliance USA certification
» private accommodation $1100 USD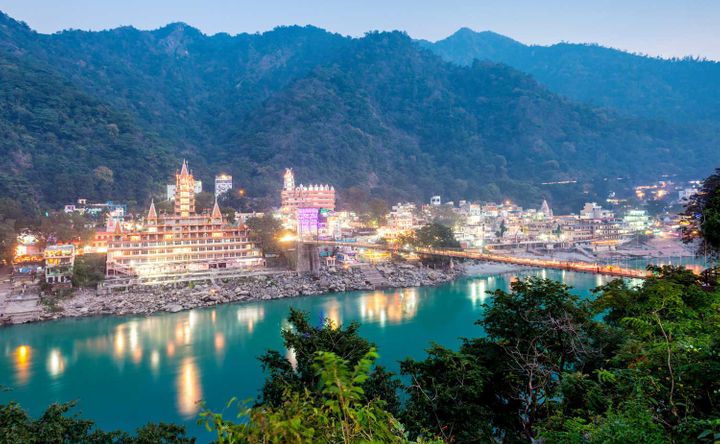 Venue Highlights
We are located at Ganga River. We are just 2-minute walking distance away from Laxman Jhula of the Rishikesh.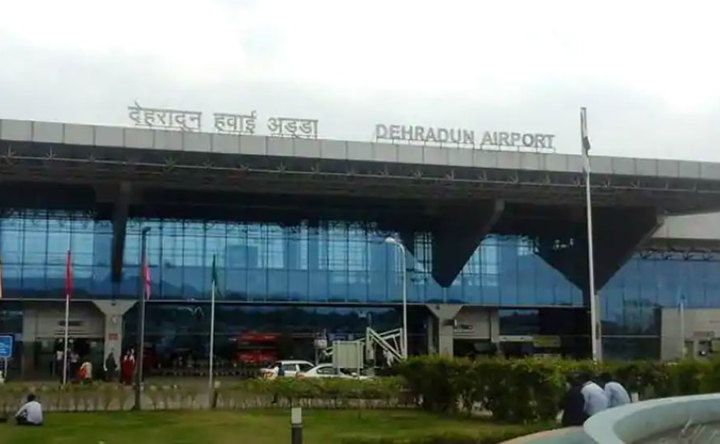 Directions
Nearest Airport name of Rishikesh Center is "Jolly Grant Airport Dehradun"
Our center is 18.6 miles away from Dehradun Airport. It takes approx 60 mins to reach our center from the Airport.
Hotel Surya Palace (Om Shanti Om Yoga School Yoga Village - Jonk, Swargashram, Ram Jhula, Swarg Ashram, Rishikesh, Uttarakhand 249304
Reviews To review this event, visit the page for the venue or retreat leaders (above).
Similar Retreats You Might Like

Thank you!
We're glad you've joined our retreat community. See you around :)
Return to my event
×