Harnessing the Magic of the Universal Current 5 Powerful Days In Sedona Arizona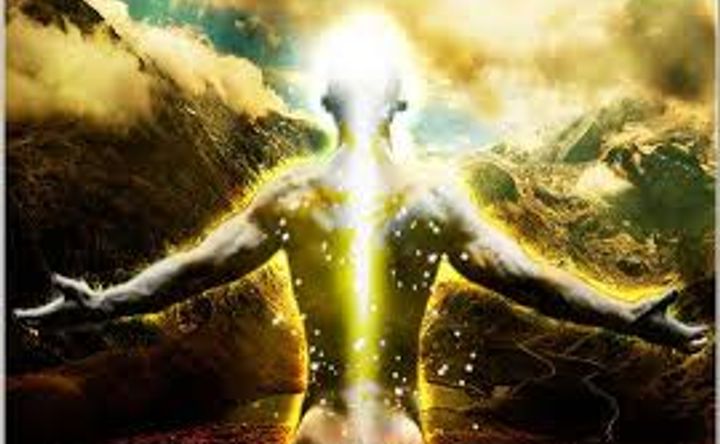 Event Highlights
Kenton Channels the wisdom and creativity of the Universal Current, the energies that are the Creator Energies of all we experience here in this Local Universe. This is a very inner-active 5 Days of incredible potential for all participants.
The Keynote: "We Create It All" .
Standing in this we have the power and creativity to change, manifest anything and everything! We can transform old pain, wounds and limited beliefs into empowering, joyful, loving expressions of life! Tap into and learn to live in this empowering and magical current.
Lots of fun, empowering group & individuals exercises. Bring whatever you want to transform, manifest and heal.
Sure to be bucket list worthy!
Working with the group, Kenton channels the Universal Current into the room and individuals embrace and receive the divine blessings, answers/ transformation/ manifestations of their desires. Group kept small as to afford time for Kenton to work with Individuals.
" I decided to give Kenton a call after witnessing a friend of mine make some amazing transformations in her life. She was generous enough to share what was going on with her and how her sessions with Kenton had helped her to evolve through some tough situations and to clearly see a different, more fulfilling path to take in life. I've been working with Kenton personally for about year now and I am unraveling some pretty tricky stuff from childhood and releasing a good amount of limiting behaviors. I am feeling more clear, focused and free overall. I've worked with a handful of therapists and coaches over the years and saw very little benefit, this is definitely not the case with Kenton. I was transformed after our first session and each session reveals something new and unexpected. My mind is being re-wired to process situations and relationships in a much healthier and proactive way."
LM-Scottsdale
44 yr old female
" When I met Kenton, I immediately recognized him as my psychic older brother. I was interested in exploring my own psychic gifts and guidance on my spiritual journey. Kenton has helped coach me through many things – from relocation to job changes to relationships – with presence, openness and without preset notions. He is entirely focused and dedicated to helping people improve their lives. I would encourage anyone considering working with Kenton to trust him to shake you up a little bit. His insight is always spot on and he will both challenge and support you in just the right way." WM male, Portland OR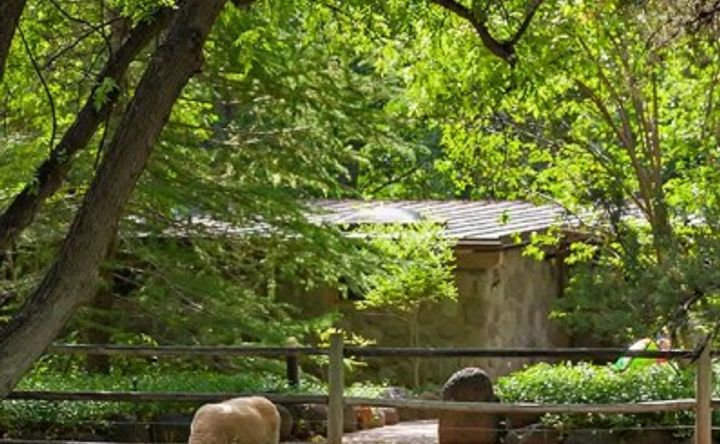 Schedule
Breakfast Buffet with live music provided by the fine folks at The Briar Patch Inn.
Meditation and Group Empowering Session.
The day's specific teaching, training and practice segments.
Channeled clearing and "charging" of the auric field.
Most likely: ( These can change depending on the inner asking of the Group Dynamic and Intelligence of the Universal Current.
Addressing the healing Keys for each of the 7 main layers of the Human Energy Field.
IE: Astral, Emotional, Mental
Vibrational Thinking
Discerning Power from Force
Imagineering with the Universal Current
Pairing/ partnering up with others to practice, support and experience the exercises.
While some experiences will be indoors , others will be outdoors in the beautiful environment of Oak Creek Canyon and the banks of the Creek!
About This Event
Aligning with the Universal Current to channel the energies of Creation into your life and how to directly and deliberately work with them to co-create your reality. Lots of Healing, Transformation, Fun!
Learning very practical tools to use in your everyday life to improve and empower.
The understanding and experience of the 7 main layers of the Human Energy Field.
The 7 Healing Keys to each level.
Learning to discern Power from Force.
Opening to your gifts and expanding on them.
Expect many Ah-Ha moments that lead to new thinking and transformation.
If you are considering working with Kenton, know that the return on your investment will be off the charts. The work will improve your quality of life, you'll make better decisions and feel more aligned and alive personally and professionally ~ jay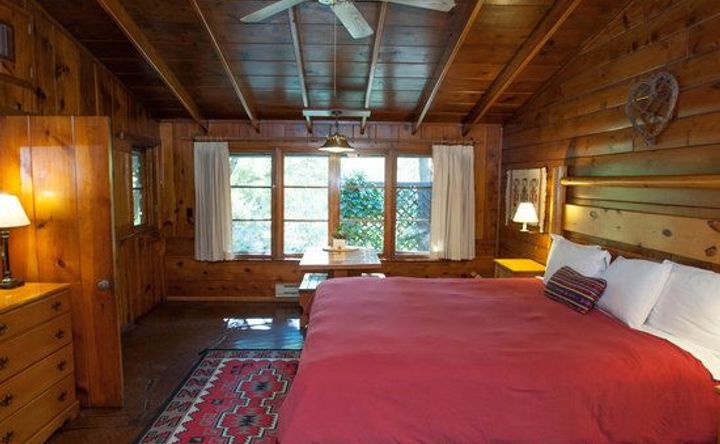 What's Included
Breakfast buffet with live music on the banks of Oak Creek, Snacks, Coffee, Water, Tea, Healthy Lunch. Light Dinner.
4 nights lodging in cabins on beautiful Oak Creek in Sedona.
(different price points for different accommodations)
What's Not Included
Airfare. Additional nights lodging. Dinners off property.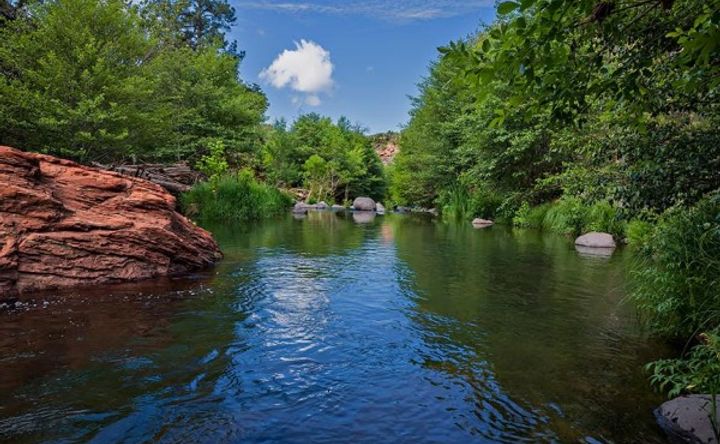 Venue Highlights
This is an exceptional retreat for anyone looking to learn how to Harness
The Power Of The Universal Current and deliberately create reality.
To Be Held at the Beautiful Briar Patch Inn on the banks of Oak Creek in Sedona, Arizona
Basking in the Creative Energies of the Universal Current.
Creating, Healing, Joyous- Fun - Loving Experiences With Like Minded Others!
Incredible Support from Kenton and Staff!
"One of the most beautiful aspects that Kenton embraces is being able to meet me on whatever energetic level I am at in the moment. Each session is client based. Meaning, I could be at a very high energetic field one session and then lower energetic field the next. His awareness in sensing where I am, at combined with his inner guidance, is usually spot on accurate. Sessions can be filled with: laughter, direction, calling me on areas I haven't wanted to look at, patience, encouragement, and mostly unconditional love of self and others. There is teaching mastery within each energy system. As one goes up the different levels of chakras, each 'way of being' expands into another. The way Kenton facilitates this movement and opening is quite amazing." GIGI, Female, IL
Accommodations
There are 4 rooms available in the main cabin. I'll be taking a room in the main cabin most likely. three more rooms with different bed plans are available. Shared rooms will be at the 1600.00 rate.
The rooms in the main cabin will be first come first served. Many other cabins are available. Individual or shared will determine the increase in rate. Up to 800.00 supplement for an individual use of separate cabin. Some maybe only 500.00 or 600.00 depending what is available.
There are no phones. NO TV. Internet only in the lobby from 8 am to 8 pm daily. Cell phone coverage is spotty!
It is possible to stay off property, however the rate will still be 1600.00 per person.
i prefer participants to stay on property.
"I heard about Kenton through a friend, and intuitively investigated and then felt guided to work with him. I especially appreciate his direct approach and that he holds me accountable in our work together. I have been wanting to move to a new area for a while now, and it has recently manifested and my company is paying for me to relocate! If you really want to know yourself and are willing to do the work, Kenton can help you improve your life in countless ways." TA Female, 50's, Prescott, AZ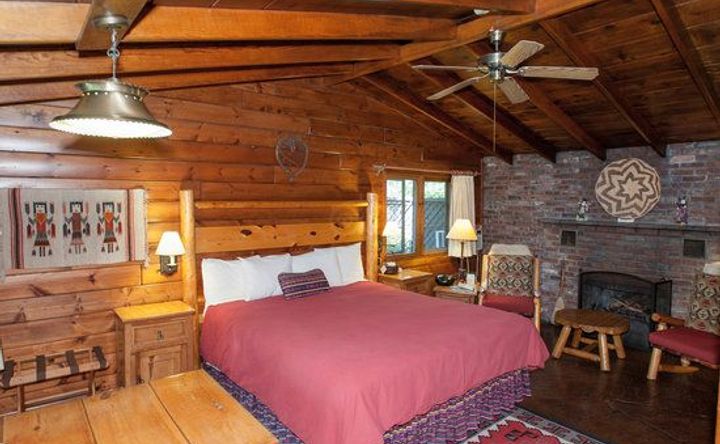 Amenities
A/C in Rooms
Free Wifi
Towels
Free Parking
Tour Assistance
Coffee/Tea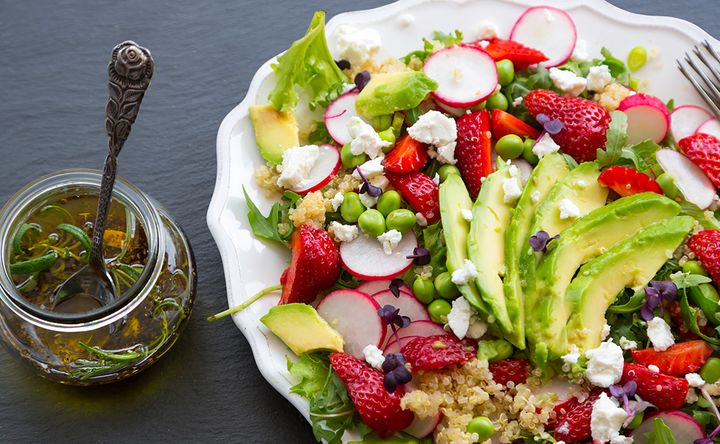 Menu Types
Vegan
Vegetarian
Meat
Organic
Gluten Free
Dairy Free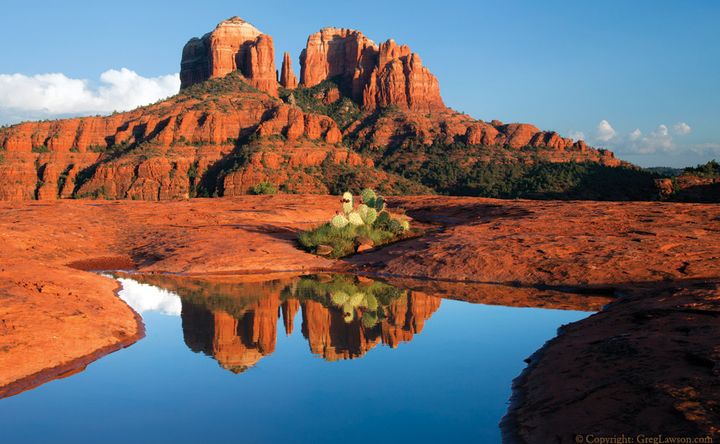 Directions
You'll have the option of flying into phoenix sky harbor international airport or flagstaff. While flagstaff is only 45 min. from retreat location, very few flight compared to phoenix. phoenix is approx. 2 hrs by car or shuttle. we can arrange for shuttle if you like.
Kenton and Staff will help assist and recommend different options for all needs!
---
Cancellation Policy
100% deposit refund for cancellation 60+ days before event.
50% deposit refund for cancellation 30-59 days before event.
0% deposit refund for cancellation 0-29 days before event.
The remaining balance (total price minus deposit) is due upon arrival.
Get full details...
Reviews To review this event, visit the page for the venue or retreat leaders (above).
Similar Retreats You Might Like
Nov 28 - 29, 2020 (2 days)

Holistic Center of Health and Happiness –

Arizona, USA

Arizona, USA

Feb 8 - 15, 2021 (8 days)

Oct 28 - Nov 2, 2020 (6 days)

Nov 14 - 15, 2020 (2 days)

Thank you!
We're glad you've joined our retreat community. See you around :)
Return to my event
×