psilocybin retreat - based in Igualada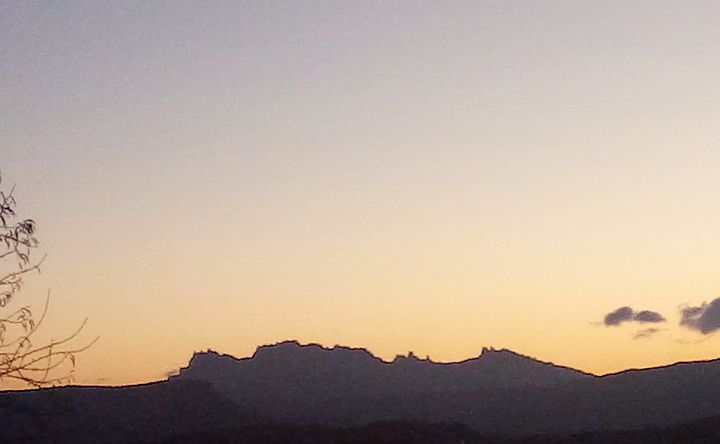 Event Highlights
Sitting by the fire on magic Montserrat mountain with the stars shining above and from within you, you know you are the universe and there is no separation between you and all you have ever loved!
Schedule
Day 1= meet me in Barcelona and we go to the metropolitan spa and have a breathwork session, then I will transport you to the flat in Igualada and you eat on the balcony, after food you rest and read and prepare for chi gong, we walk in nature or sit by the fire, in the evening you sit on the balcony by the fire or relax in your room.
Day 2 =wake, wash, eat, walk, commune with sacred geometry, breathe, eat, lay in nature or on your bed and relax, massage, stretch, go to fireplace on the mountain and eat, walk on Montserrat mountain and prepare for ceremony! Return by car and integrate. sleep!
Day 3 = wake, dont eat, walk by a stream, commune with sacred geometry, breathing session, sit by a fire and then eat lunch - after lunch return to you room and relax and prepare for your last breathwork session and eat a nice evening meal on the balcony - Sleep!
Day 4 = Awake reborn and then enjoy a gentle walk and we can go to a nice cafe as your energy gets prepared for your return to Barcleona,
This is a guideline of the retreat but all aspects can be changed and influenced by weather and individual's energy levels and mood etc.
About This Event
Walk with us down the path of self discovery!
Set yourself free by simple contact with the elements of water, air, fire, and earth. There are breathwork sessions and sacred geometry ceremonies (the template) and when you are ready there will be your guided journey in nature as a ceremony of reconnecting with your true self.
and distractions from your true radiant beauty.
The process is a 3 day retreat of self transformation. You will undergo a profound shift from the normal to the numinous glory of existence
The psilocybin is only used after we have had real mental physical and elemental preparation with breathwork and elemental alchemy by connection with the natural world.
We will take you to sit by the fire on Montserrat mountain and to bathe in the waters of the metropolitan spa on the first day we meet and the last day when we return you to Barcelona.
You can also enjoy with us the lakes and streams and the sea to connect to the natural element of water. Or you can choose to use a bathtub in a modern flat to do a breathwork session when this elemental alchemy is right for you in the process. There will never be a requirement to be naked; and in the outside experiences in nature you are required by law in Spain to wear some clothing (sorry for all those who wish to be naked and dance around the fire this will only be possible for you to choose it if you are on the balcony of the flat.)
The 3 days are not set in stone and are dynamic according to the needs of each individual. You will be with our team at every important juncture of your journey, be it on the mountain under the stars, or in the spa breathing as you are bathing in the warm water!
We facilitate every aspect of this journey to whoever is ready to take the plunge, to discover they are free, and always have been, to choose life and love.
We also can offer a contact to a chiropractic technique called Network Spinal Analysis.
You will know in your inner being the shift that you have performed but we would like to offer you an arranged Network Spinal Analysis session in Barcelona with Dr M Pauli. She would be able to check in to your nervous system and spinal health before and after your 3 day retreat. Please consult us about this and we will provide you her current price for an assesment session before the retreat and a treatment session after the 3 day retreat
"the rotting fruit falls away to reveal the new seed" "shine like a star"
What's Included
all meals are vegetarian
all transport to any outside location is included
walking will be guided in silence
fires will be lit in a safe environment for you to enjoy
sacred geometry ceremonies (the template) will be accompanied by water air earth fire and etheric elemental alchemy by direct experience and connection to each element
What's Not Included
our psilocybin is cultivated locally and available a very reasonable price, you can inspect it and learn how to grow these yourself from the local fungi expert and you can request to do more than one ceremony. We ask you to take at least 3 days between each Ceremony! and we request you do not take psilocybin without being in nature in ceremony
Transport away from our location is not provided. We can collect you from the airport or train station and take you to a spa for the first day, but your return journey back to Barcelona is not included.
This can be arranged for a small fee. Also we can take you to the spa for a small fee on the last day to help your integration. Sagrada Familia Metropolitan is a grand place to swim with the majesty of Gaudis' masterpiece reflecting to you your ultimate innate glorious self (15 euro per person for extra spa session)ssion)
Accommodations
double bed in a large room, WC is a private lockable door located outside on the balcony (the 2 meter walk from inside to the wc room is protected from rain by canvas) There is no kitchen in the flat because we do not support people to prepare food in their living and sleeping space, all meals are prepared for you and we go out to eat on the balcony or when we are outside of the flat when we explore nature. For us it is important to take away the distraction of food preparation (smells sounds etc of cooking can take people to their thoughts of their stomach and we want you present with your whole body)
Amenities
Spa
Tour Assistance
House Keeping
Ceremony Space
Menu/Cuisine
We provide plant based meals prepared for you , you can choose to eat raw or fully vegan but we will not provide meat products or alcohol.
Directions
Contact us for a lift from the airport or Igualada train station and we can meet you or ask me for our adress if you are in spain with a vehicle if you are on the discount price.
For the full package I will meet all the people attending the retreat at Sagrada Familia metropolitan spa.
We can meet at different times and when all people are there and have enjoyed the spa we can leave together for our mountain retreat in my car.
---
Cancellation Policy
100% deposit refund for cancellation 60+ days before event.
50% deposit refund for cancellation 30-59 days before event.
0% deposit refund for cancellation 0-29 days before event.
The remaining balance (total price minus deposit) is due upon arrival.
Get full details...
Reviews To review this event, visit the page for the venue or retreat leaders (above).
Similar Retreats You Might Like

Thank you!
We're glad you've joined our retreat community. See you around :)
Return to my event
×