Reclaiming the Sacred Self - Women's Retreat for the Body, Mind & Spirit, Costa Rica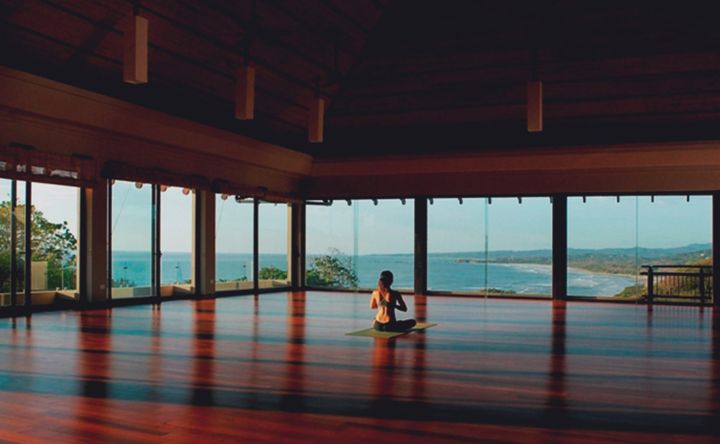 Event Highlights
Sunset ocean swims, beach bonfires, evening "wine down", stargazing; plus joyful connection with a supportive, loving tribe of like minded women, with whom you will eat, drink, explore, celebrate, laugh and grow all week long.
Daily Hatha, Restorative or Kundalini Yoga.
Daily Sacred Circle sessions - reframe, reconnect and reimagine.
Guided Meditation and Yoga Nidra.
Energy clearing, chakra activation and alignment.
Delicious, nourishing, organic and locally sourced vegetarian/pescatarian meals
Healthy Body, Healthy Mind break-out sessions (including stress management and nutritional counseling).
Spiritual Coaching break-out sessions (including individual intuitive guidance, messages from your guides and tarot readings).
Divine Feminine Sacred Ceremony/Beach Bonfire
Welcome "Swag Bag" including essential oils, crystals and a beautiful journal.
An intimate environment with personalized attention for each participant (the group is limited to 18 amazing women).
Salt water infinity pool
Optional Spa Treatments, Longevity and Massage Services
Optional Local Excursions - horseback riding, waterfall hike, canopy tour, surfing, paddleoboarding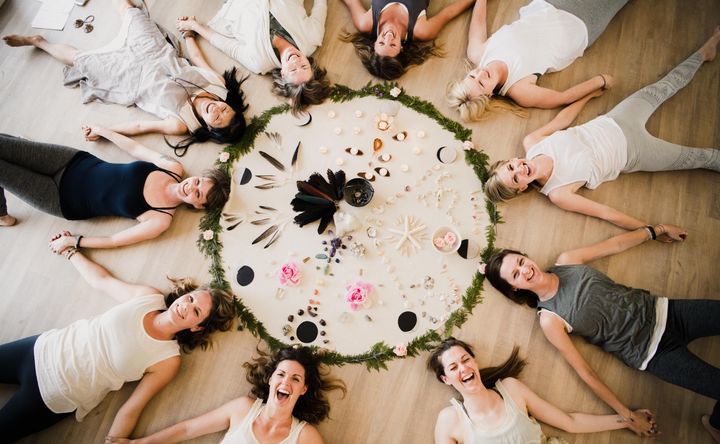 Schedule
SAMPLE SCHEDULE
MORNING:
Candle ceremony to set daily intention
Yoga: Gental Hatha "Root to Rise"
Mindfulness Meditation/Teaching (10-15 minutes)
BREAKFAST
MID-MORNING: INTEGRATION
Sacred Circle Group. Breakthrough limiting beliefs and unleash your potential. Allow wounds to come to the surface to be seen, healed and gently released in a safe, loving and supportive environment. Reframe your narrative to integrate the lessons of life in a powerful way.
LUNCH
AFTERNOON:
Optional Breakout Integration Sessions:
Deep Dive Spiritual Sessions with Rebecca: Tarot Reading, Soul Coaching, Intuitive Development.
Healthy Living Learning Opportunities with Carissa: Stress Effect, Chronic Pain Management Techniques, Vitamin N, Contraction & Expansion
Self Reflection - journal on the intention topic of the day, walk along the beach, meditate.
Time for relaxation, restoration and self discovery through the amazing amenities at the resort (salt-water pool, beach - or the spa and local excursions for an additional fee).
EARLY EVENING:
Yoga Nidra, Chakra Activation, Energy Clearing, Intuitive Development, Conversations with Spirit, Connect with the I AM presence and remember who you really are- an eternal, infinite and whole spiritual being (having a physical experience for a while!)
DINNER
EVENING:
Candlelight 'Wine Down' with Sheri, Rebecca and Carissa
Connect with your tribe and make friends that will last a lifetime.
Relax on the beach, stargaze or take an evening swim.
Beach Bonfire and Music
Guest Astrologer, Henna Tattoo Artist (or other surprise visitors)
Divine Feminine Sacred Ceremony
Possible Sweat Lodge Experience
Sound Bowls
About This Event
Join us at the beautiful Blue Spirit Retreat Center in Costa Rica - overlooking miles of white sand and the crystal clear water of the Pacific Ocean - as we embark on an intimate and sacred journey of holistic healing, spiritual awakening, transformation, empowerment and sisterhood.
Reclaiming the Sacred Self - a women's spiritual retreat designed to harmonize and balance the Body, Mind and Spirit.
How full is your cup right now? Have you been telling yourself that you're just fine because you're used to (or even addicted to) being busy, productive and perpetually on the edge of physical, mental ]and spiritual exhaustion?
Or, perhaps you have you started down an amazing soulful path, feeling strong and confident, but want to expand the boundaries of your commitment to self care. Either way, if your looking to increase your whole being vitality, attending the "Reclaiming the Sacred Self" transformational retreat is the gift to your Self that you've been searching for.
Beginning on Saturday, August 8th, 2020, the week will be dedicated to rejuvenation, renewal, inspiration and deep spiritual connection to ourselves, to each other, to nature, and to the Divine. We've joined with Anusara (Root to Rise) yoga teacher and last term Naturopathic Doctoral student, Carrissa Bessich, to create a unique retreat experience integrating holistic healing modalities for the Body, Mind and Spirit.
Our heart centered process is a unique blend of spiritual psychology, naturopathic medicine, yoga, breath, guided meditation, intuitive guidance and ancient metaphysical practices.
Throughout the week you will detoxify and nourish the physical body, calm the mind, uncover and release limiting, pre-programmed thought patterns, cultivate loving self-care, clear and align the energetic body and awaken to the infinite wisdom and creativity of the Divine.
You will step into powerful alignment and co-creation with Source. You will reclaim the higher Self - your true self - the part of you that is infinite, eternal and whole. You already are perfect - you are not broken. You have simply forgotten the truth and during our week together we will not "fix you" as much as help you shed all that is keeping you from living the highest and greatest expression of who you already are.
And, who you are is a masterpiece. A mystical, magical articulation of the universe, born to be wholly connected to its holiness. Your time in the company of spectacular, like-minded women with whom you will experience meaningful connection, support, unconditional acceptance (and more than likely form life long friendships) is a personal investment in the magnificent you.
Discover how to manage your stress, refresh your burnout, and improve your life's balance - because you simply cannot pour from an empty cup. You're only as good for others as you are for yourself. And you're definitely worth the investment.
From the moment you arrive, you'll be immersed in a mindful practice of loving self-care, compassionately and skillfully facilitated through your guides Rebecca, Sheri and Carrissa.
You'll soak in the high vibrational Blue Zone energy, melt away stress and fatigue at the finger tips of skilled body workers - and calm and settle your nervous system through gentle yoga practices, walks on the beach, spiritual connection, delicious, organic meals, like-minded community….and so much more.
Seeking the sacred starts with remembering that you ARE the beloveds. The divine manifestations of all that is holy, that is whole. Sacred journeys are about reconnection to self, which flows from and with Source. ~Sheri Eckert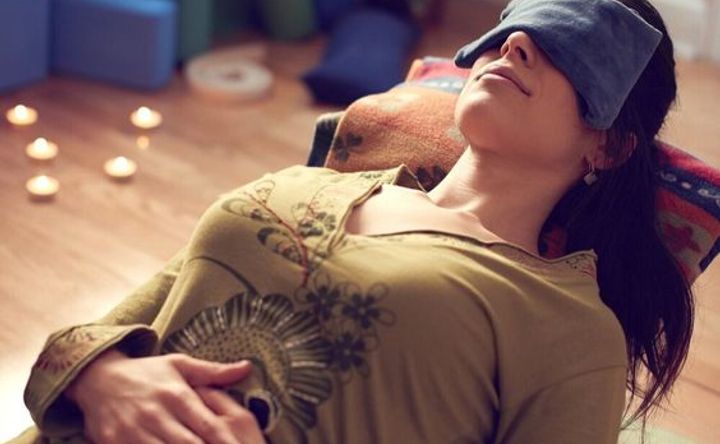 What's Included
Complete 8 day "Reclaiming the Sacred Self" Transformational Program for harmonizing and balancing the Body, Mind and Spirit.
7 Nights accommodation and 3 delicious, organic meals per day.
Round trip ground transportation.
Program materials including swag bag with journal, crystals and essential oils.
Yoga mats, props etc.
What's Not Included
Airfare
Optional Holistic Spa, Longevity and Massage Services
Detox Cleanse program (if desired).
Optional Excursions (Horseback riding, zip lining, waterfall hike) (Around 50.00)
70.00 Gratuity - added by Blue Spirit and distributed evenly amongst the Costa Rican staff.
DEFINITELY NOT INCLUDED: Stress. Anxiety. Self-destructive Habits. Pressure. Comparison and Loneliness.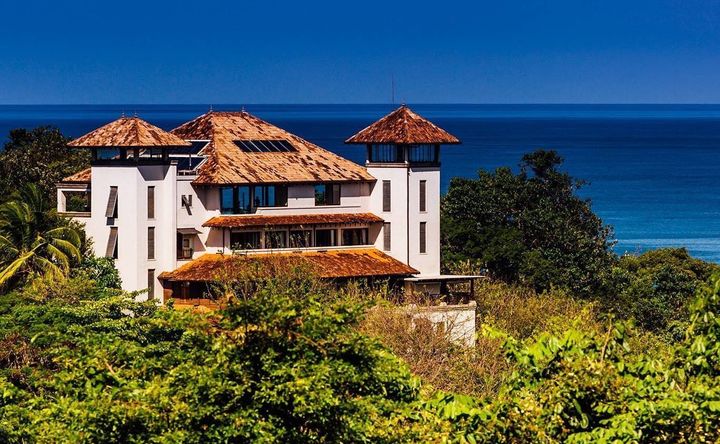 Venue Highlights
Rejuvenate, relax and restore in a an extraordinary setting of the Costa Rican jungle and Pacific Ocean. Blue Spirit Costa Rica is a world famous yoga retreat center to all who are dedicated to yoga, spiritual transformation, personal growth, and environmental sustainability.
Located on the Northern Pacific Coast of Costa Rica - overlooking the crystal blue waters and Guiones Beach, Blue Spirit is remote, yet easily accessible. Once you arrive, you will find yourself worlds away in a region renowned for it's spectacular scenery, good restaurants, healty holistic lifestyle and an international community that give the region a vibrantly creative and peaceful atmosphere.
Perched on a hilltop that overlooks the Pacific Ocean and a three-mile long white sand beach that is protected as a turtle refuge – Blue Spirit offers an extraordinarily beautiful and natural setting on one of Costa Rica's renowned white sand beaches.
There is also an optional Detox Cleanse Program which you have the opportunity to sign up for separately.
RETREAT AMENITIES
Blue Spirit Costa Rica offers a deeply relaxing atmosphere and the following delightful amenities for all guests:
Holistic Spa & Longevity Services
Salt-water Infinity Pool
Local Excursions (including Horseback Riding, Waterfall Hike, Surf Lessons and Canopy Tour).
Blue Spirit Café. Start your day with a healthy superfood smoothie, fresh coconut water or fresh vegetable juice, or indulge in an afternoon cappuccino with an assortment of freshly made gluten-free and vegan snacks.
ACCOMMODATIONS
Blue Spirit offers a range of graceful and comfortable rooms that cater to all tastes and budgets. Single and double occupancy options are available. All rooms have private bathrooms and A/C. Some have outdoor showers, water or mountain views, hammocks and terraces.
BLUE ZONE
Blue Spirit is located in one of the world's Blue Zones© which inspired the name Blue Spirit. According to author Dan Buettner, the Nicoya Peninsula is one of five Blue Zone's in the world: a Blue Zone is an area where people live the longest and report the highest levels of well-being.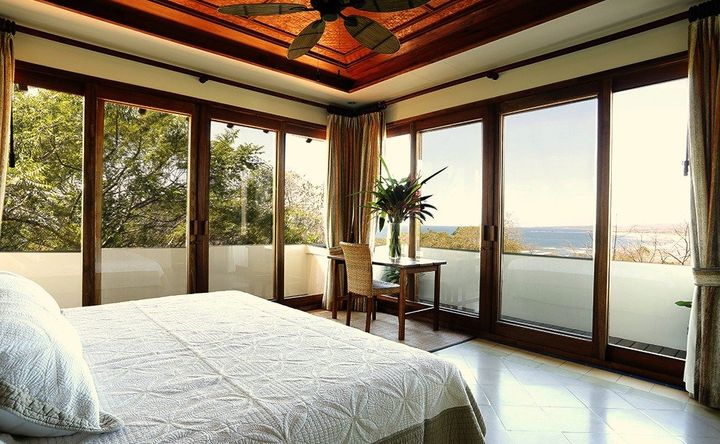 Accommodations
*PACKAGE RATES INCLUDE THE PROGRAM TUITION, 7 NIGHTS ACCOMMODATION, 3 MEALS DAILY AND ROUND TRIP GROUND TRANSPORTATION.
All rooms come with private bathrooms, hot water and A/C. Some have outdoor showers. Rooms located in the main building have stronger wifi signal. Some of the rooms are located a short, but steep, walk from the main building. Once you decide on the package rate that is best for you, we can work with you to make sure you are accommodated in the best possible room for your needs.
Double Occupancy Budget - Small room in main building, with A/C, private bath, two twin beds - 1499.00 (Limited Availability)
Double Occupancy Standard - with A/C, private bath and either two twin beds, or two queen beds: 1799.00 per person.
Single Occupancy Standard - with A/C, private bath, partial views of mountain or ocean, and either Queen or King bed: 2499.00
Single Occupancy Deluxe - with A/C, private bath, Ocean Views and King Bed: 3100.00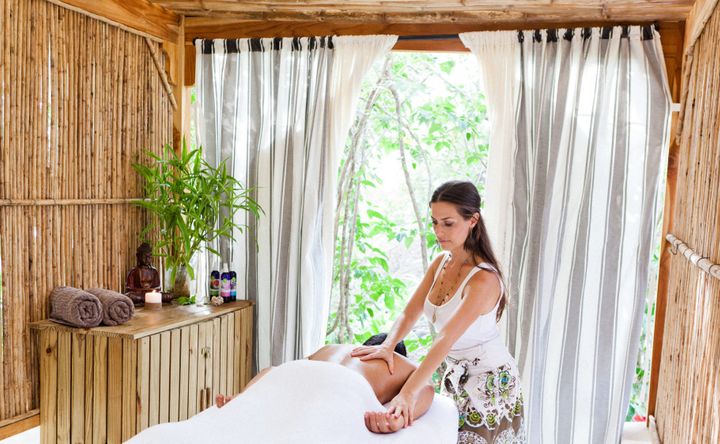 Amenities
A/C in Rooms
Free Wifi
Spa
Pool
Towels
Tour Assistance
Coffee/Tea
Cafe
Restaurant
Yoga Studio
Ceremony Space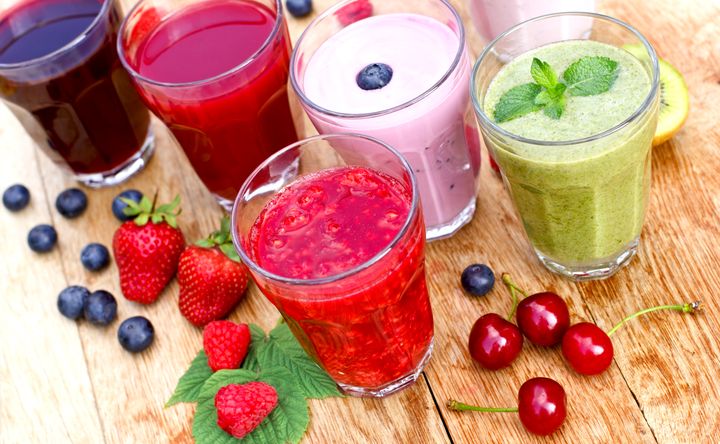 Menu Types
Vegan
Vegetarian
Pescetarian
Organic
Gluten Free
Dairy Free
Nut Free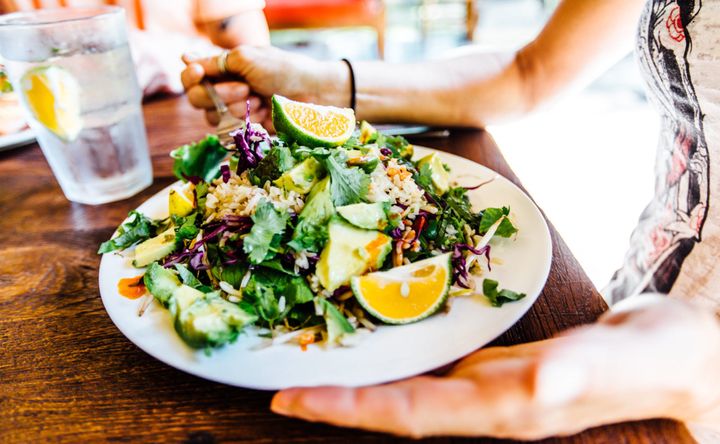 Menu/Cuisine
GOURMET VEGETARIAN CUISINE
Your stay at Blue Spirit yoga and meditation retreat in Costa Rica includes three delicious consciously prepared gourmet vegetarian meals a day. There will also be fresh locally sourced fish three evenings per week and eggs every morning along with breakfast; cheese is also regularly available while the buffet always provides vegan and gluten-free options. To accommodate food restrictions and allergies there is a Pure Food option, offering veggies, grains and legumes cooked without any seasonings or oils.
Directions
SHUTTLE RESERVATIONS
THE CLOSEST INTERNATIONAL AIRPORT FROM BLUE SPIRIT IS LIBERIA AIRPORT
Approximately two-hour drive, there are multiple shuttles picking up participants at the Liberia Airport on Saturdays ONLY. According to the arrival times of all major airlines, we have grouped the shuttle pickups between 12:00 p.m. and 4:00 p.m. for all flight arriving at midday and early afternoon, and between 7:00 p.m. and 8:30 p.m. for all flights arriving in the evening.
If you are arriving out of schedule we can arrange a private taxi for you at an additional cost.
For your departure, there are several group shuttle services departing Blue Spirit, every Saturday between 4:00 a.m. and 11:00 a.m. You should plan to be at the airport two hours before your flight departs, but don't worry, we will make sure to calculate the time you should leave Blue Spirit for you to catch your flight with enough time.
---
Cancellation Policy
All deposits are non-refundable.
The remaining balance (total price minus deposit) is due upon arrival.
The remaining balance is non-refundable once paid.
Get full details...
Reviews To review this event, visit the page for the venue or retreat leaders (above).
Similar Retreats You Might Like

Thank you!
We're glad you've joined our retreat community. See you around :)
Return to my event
×