Transformational Retreat, Divine Openings with Lola Jones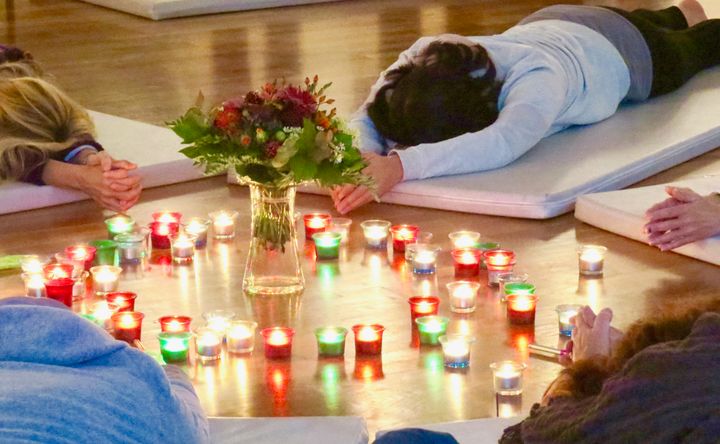 Event Highlights
Just being in Lola's vortex for 12 hours a day is transformative. She can raise your vibration just by speaking to you. A Divine Mother Hug from Lola can relieve pain and send you into deep peace or even bliss. Lola is guided by her Large Self to provide exactly the activities your group needs. The retreats are never identical, but always fresh and new. (The many returners love that!)
Lola has a unique way of using contrasts to take you deep into The Presence without long meditations: sound/silence, movement/stillness, outer focus/inner focus, mind/No-Mind, activity/rest. There is no hard work, confrontation, or pressure, no revealing embarrassing things to strangers--none of that is needed with Divine Openings.
Some of the classic activities, done in a way you haven't experienced before, are:
Breath, guided meditations, prostrating, music, chanting, toning, singing, massage, guided walks, "opening your pipes."
Silent witnessing on five levels opens your awareness, expand you beyond the physical, and restore childlike innocence.
Lola's talks penetrate deep into your being to help you: open your allowing of love, abundance, and Grace; dispel unworthiness and self-limitation; claim your innate power; eliminate fears, dissolve issues, get in the flow of Grace; master mind and emotions; and help you allow what you've asked for.
Lola gives enlightenment initiations called Divine Openings, at the level each person is ready for.
Floating Divine Openings in the pool or hot tub.
Physical healings and bodywork.
Non-habitual movement (easy, fun, playful, freeing, anyone can do it) helps you drop all of the physical tension and blockage that's kept you from going into deep spiritual states.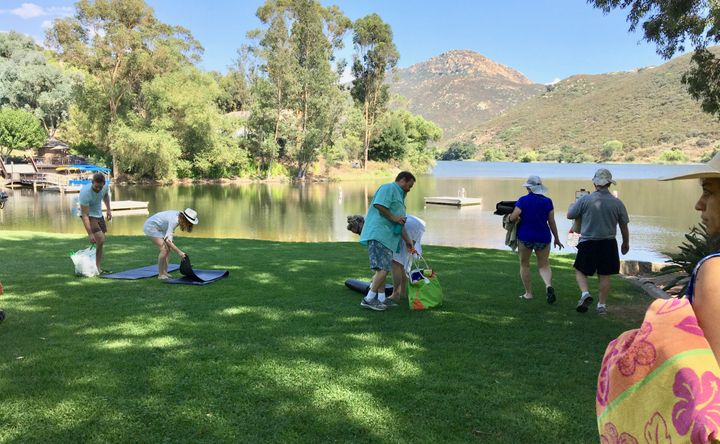 Schedule
Each day is perfectly orchestrated by Lola's Large Self. You wouldn't recognize most of these unique methods even if we listed them all. Be assured it will be deliciously effective. You go deeper with each surprisingly pleasurable, pampered 12-hour day.
Breakfast at the Lodge, lunch and dinner at our retreat home--eat inside or outside in nature.
Guided activities, with breaks throughout the day.
As Lola's talks, meditations, and gentle guided activities soften and quiet your very being, your mind at some point stops, the noise ceases, and the stillness and peace of The Presence enfolds you. Your old reality fades away, and without any distractions, you become one with your own Divine Self without even trying. Issues begin to melt away, replaced by a new, calm, fearless clarity.
Some days we'll take field trips, a walk to the small lake a block away for a meditation on the grass, or swim or sun at the big lake a mile away.
Free time to assimilate, sleep, relax, hike, swim in our pool, hot tub, nap, play in the gym, or commune with lush nature. Find your special spot by one of the two waterfalls by the house, or the creek below.
You won't speak to anyone till the celebration at the end, unless you're so deep you still prefer not to speak.
About This Event
Divine Openings retreats may be unique in the world for the rapid whole life transformation without heavy processing or therapy. You relax into Lola's easy activities, with long periods of silence, and bliss bubbles up naturally. You know The Presence within and take home pleasurable practices to keep your connection strong. Men and women's lives in 150 countries have permanently changed. We'll send you the required book free when you register and you get an online prep course to maximize your results, plus a followup course online. This is the beginning of the best part of your life.
Divine Openings retreats are unlike any you've experienced. While there is no traditional "sit for hours" meditation, you will go deeper than you've ever gone before. You'll end up feeling like you had one, easy, effortless 5-day-long meditation. Your mind goes quiet without trying, and you merge with you Larger, Non-Physical Self.
This isn't a typical retreat, and the Experience Types suggested by this site don't describe what we do.
For those who think you might promise too much, I say you under-promise on what you'll deliver in these retreats. I got so much I can't even tell you all of it, or put some of the deeper parts of it into words. Thitwan, from New York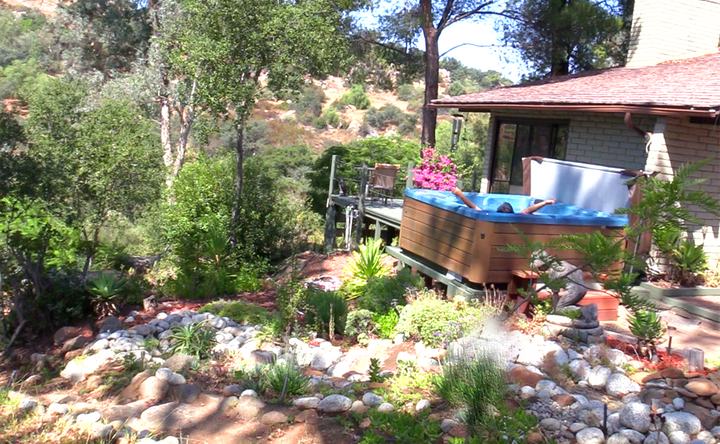 What's Included
Because people come from all over the world, travel is not included in tuition.
Because people prefer to wait to pay the lodge upon checkout after the retreat, lodging is not included in tuition. We secure a very special lodge rate for you. You will stay 6 nights for the retreat.
All delicious, healthy meals are included. Your hot breakfast is included, buffet in the lodge lobby. Scott knocks himself out delighting you with lunch and dinner made with love.
You get an account on our website, an extensive online preparation course, a LIVE webinar with Lola to get you up to speed with the energy before you arrive. The retreat energy begins to work on you when you register, and actually never ends.
There's a super detailed list of what to bring.
What's Not Included
Airfare, ground transportation, and lodging not included.
People arrange their own shared rental cars, and carpool to and from the airport, and to our retreat home 3 miles down the country road from the lodge each day.
Many extend their trip and spend additional days and nights in San Diego, a favorite vacation spot with lots to do, or up the coast on spectacular beaches. There's just so much to see and do in California.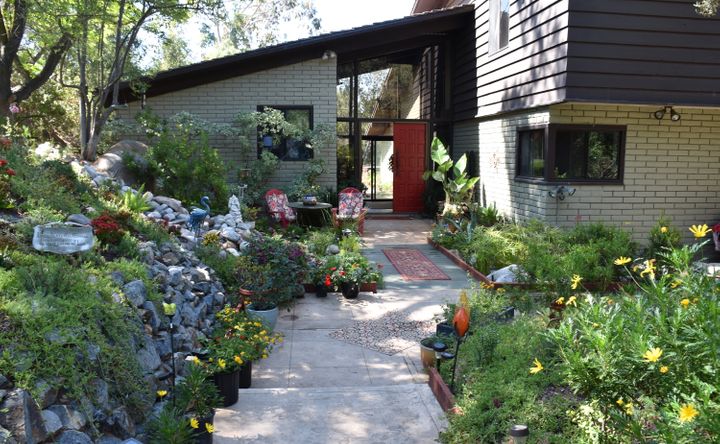 Venue Highlights
The whole property is a powerful energy vortex that many feel instantly. It is tuned for transformation.
Lola's retreat home is an intimate mountain heaven-on-earth nestled in gorgeous rural nature, flowers, wildlife, hawks and hummingbirds everywhere. Unlike the huge 70 person Germany retreats, the California retreat is limited to smaller groups, maximum 20 people.
You'll feel right at home in the cushy large living room/meeting room. Snuggle into real furniture instead of uncomfortable hard chairs. (No extra points for suffering in Divine Openings.) Also cushions, mats, soft blankets, and rugs to lie down to assimilate after activities.
We'll be outdoors as much as possible for activities, meals, meditations, fire pits, and Lola's talks.
Our palm tree lined swimming pool, and our hot tub overlooking the valley are chemical free.
Hiking trail right out the door wows you with a stunning panorama within five minutes.
Two green parks with old oaks and lakes super close by.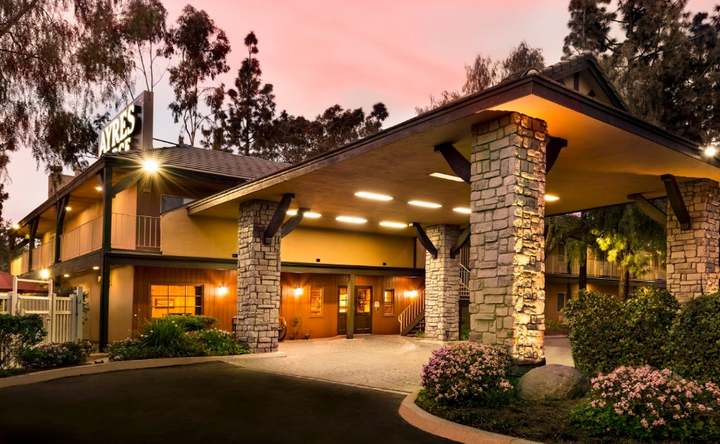 Accommodations
There is a Lodge just 3 miles from here, really nice, upscale furnishings and bedding, spotlessly clean, newly remodeled. Quiet, safe, and family owned. Housekeeping, fresh linens and towels as often as you like, hair dryers. You will not use the free wifi or your phones once the retreat begins. You'll be in blessed deep silence and tech detox. Pool and hot tub there too, but unlike ours, they use chlorine. Ours are no-chemicals.
We give you a special number to call to get our special rates: $110 per night weekdays. One night of your 6 nights is a weekend night at $150. Share a double room if you choose, and if you can refrain from talking. You're only there to sleep and shower.
Now that we have our retreat center pool, 2 outdoor showers, and a toilet down in the basement gym, people could camp on the 2.5 acre property but with no access to the house. You'd just need to provide your own breakfasts.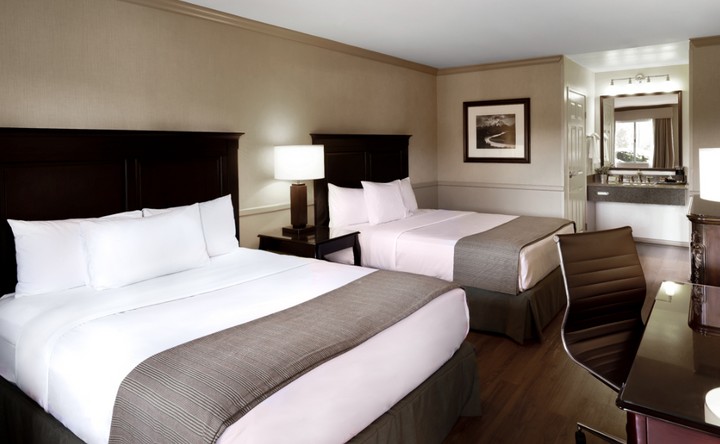 Amenities
A/C in Rooms
Free Wifi
Pool
Towels
Free Parking
Kitchen
Hot Tub
Coffee/Tea
Restaurant
Fitness Center
House Keeping
Ceremony Space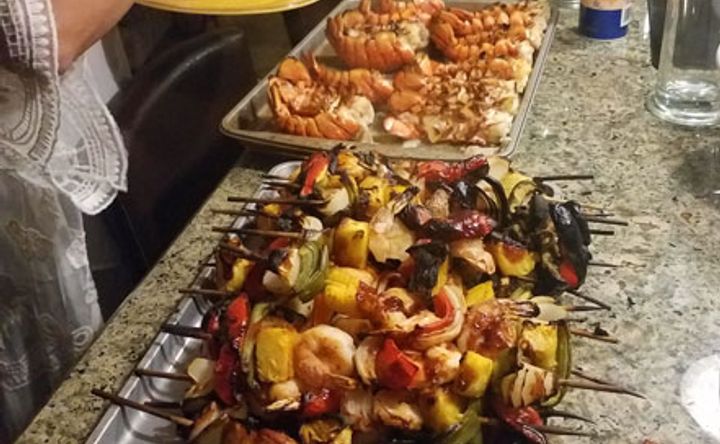 Menu Types
Vegetarian
Pescetarian
Meat
Gluten Free
Menu/Cuisine
Healthy, mostly organic where possible. Scott knocks himself out pleasing your palate, with variety for all tastes. He's made Mexican chicken soup (with option without chicken,) pineapple veggie shrimp on rice, baked salmon, cooked all day vegetarian sauce with gluten free spaghetti, and if you're real nice (smile) lobster and grass fed steak for the last meal (or fish option.) Lunch is always assemble your own salad and sandwich or wrap, with tons of ingredients. People rave about the food.
Sit out by the waterfall by the front door and eat watching the hummingbirds.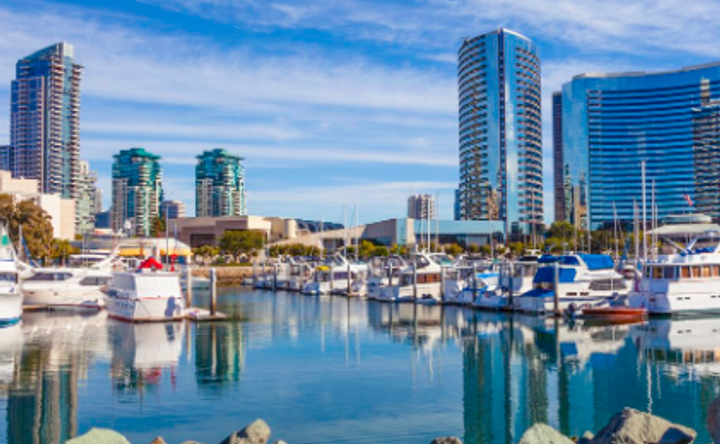 Directions
You fly into San Diego airport. We don't reveal our address until after registration, but it's 35 minutes from the airport by carpool, or if you can't hook up to carpool here with other retreaters, Lyft or shuttle. Then you'd carpool with them locally.
---
Cancellation Policy
100% deposit refund for cancellation 60+ days before event.
50% deposit refund for cancellation 30-59 days before event.
0% deposit refund for cancellation 0-29 days before event.
The remaining balance (total price minus deposit) is due upon arrival.
Get full details...
Reviews To review this event, visit the page for the venue or retreat leaders (above).
Similar Retreats You Might Like

Thank you!
We're glad you've joined our retreat community. See you around :)
Return to my event
×