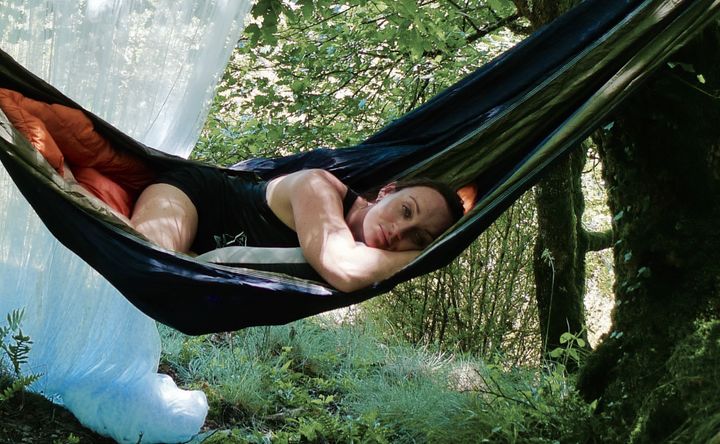 Event Highlights
The Transformational Vision Quest is a deep healing journey that will help you to:
Detox and upgrade your life on a physical, mental emotional and spiritual level
Establish a deep connection with your true and authentic self
Reconnect with nature and to feel at home in the wild, to feel at home on this earth and within this body
Know and live your souls mission
Heal and release old fears, habits and core issues
Find inner freedom
Transform your relationships and the beliefs that form them
Be independent and know that you can always rely on yourself
Find clarity and peace of mind
Connect with the divine and to trust that you are being guided in life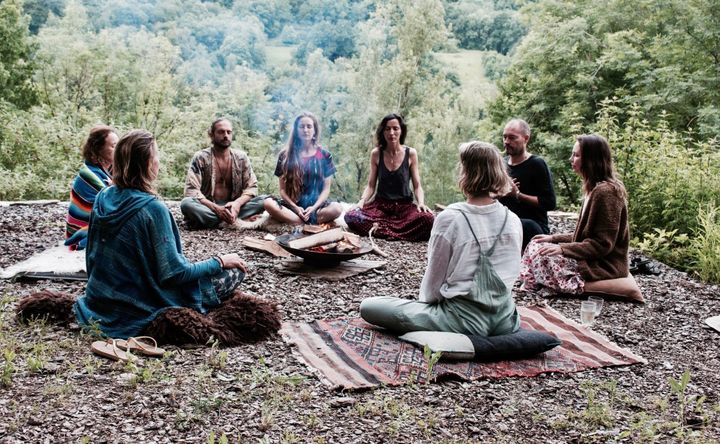 Schedule
The Vision Fast in nature is a peak experience. The Vision Quest is a transformational process which will start the moment you decide to go. And will continue to infuse your life long after breaking the fast.
It is a very sacred healing journey that can help you to make long lasting changes on many levels. Therefore we put a lot of emphasis on proper preparation and integration.
This is what the program looks like and the guidance you will receive
PREPARATION PROCESS:
1 Personal guidance session (phone or skype) to clarify your intentions and to help you conquer fears and emotions that might come up when you start your process
1 Group call guidance sessions
Preparatory detoxification program – why and how, motivation, and recipes
4 week preparation program based on the Medicine Wheel. To prepare you on a mental, emotional, spiritual and physical level for the vision fast in nature.
Private Facebook group page where you can ask questions, connect with the group and where I will share inspiration and motivation
8 DAY TRANSFORMATIONAL VISION QUEST RETREAT
Stay at Alauzet, one of the most beautiful natural paradises in Europe
Healthy and delicious detox meals to prepare for and break the fast
Group energy and support, sharing intentions
Temazcal Purification Ceremony (Mexican sweat lodge)
Supervised vision fast on the sacred mountain in a nature reserve
Integration exercises to ensure long lasting transformation
Sharing of experiences and wisdom received
Pleasure time by the lake (swimming, canoeing, sunbathing)
INTEGRATION BACK INTO THE WORLD
Integration group call
Now the work really starts as you have the responsibility to live the vision and wisdom you received
Group support
Personal guidance (optional) to help you through new terrain
About This Event
Vision Quests are rites of passage that have been conducted by indigenous cultures since the beginning of times. It is a great way to awaken your inner truth and connect with your higher self and nature, to receive guidance from the divine and to overcome fears and self-imposed limitations.
It is a journey inward; by stepping outside of your daily routines and immersing yourself into the unknown wild nature you will open the door to your soul. One of the most profound benefits of a quest is the discovery of who you are through exploring the patterns in your life. Fasting, ceremony,meditation, dance and prayer are a part of the physical, mental and emotional purification that will allow you to gain power and clarity.
We will spend three days and three nights of solitude in nature while fasting on water only. There are tremendous healing benefits in water fasting, on a physical, emotional and spiritual level, but in case this is an obstacle for you because of medical reasons we can discuss food options.
This is a journey we will take together so we can support and motivate each other. Although you will be in solitude in the forest, knowing that others are not too far away will be a comforting idea.
In the months leading towards the quest you will receive information on how to prepare properly for the fast with detailed detox information. And how to prepare mentally, emotionally and spiritually to reach the highest benefits from your quest.
When you arrive at Alauzet we will have two days wherein we will prepare for your solo time in nature together. We will have a Temazcal (Mexican sweat lodge) ceremony. This will help us to align with the divine and our intentions. Within the preparation there will be an emphasis on the four elements; earth, water, fire and air.
After the quest there will be two days of integration at Alauzet to help you bring the gifts of the quest home and really start to live the change.
The Vision Quest is a very powerful, intense yet gentle process. I participated because I was longing to connect to my deepest nature, through nature. I found Inner freedom and became more consciously a creator of the life I wish by bringing clarity and intention into it. The way Melissa connects with people during preparation time allowed me to unfold and to feel accompanied within the process. I could clean a lot of long lasting issues, physically, emotionally and spiritually. - Julie, France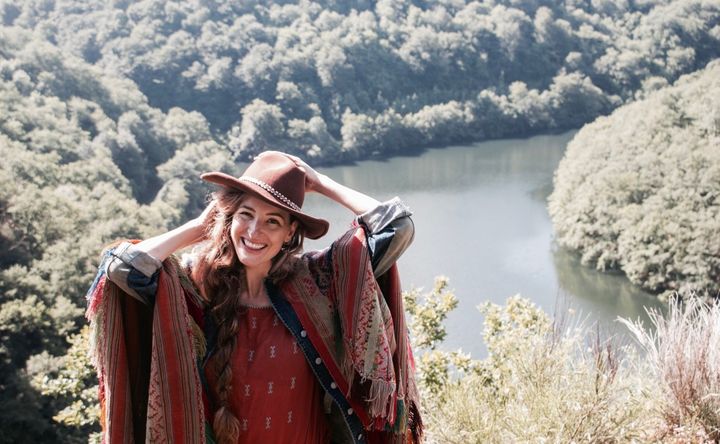 What's Included
PREPARATION PROGRAM
1 Personal coaching call to guide you in your process
Group Support
Detox program to prepare your body for the vision fast
Preparation program with the elements to get ready on a mental, emotional, spiritual and physical level.
8 DAY VISION QUEST RETREAT AT ALAUZET
Although you will be going out of your comfort zone while fasting in the wild nature, you will have a very comfortable and luxury experience at Alauzet. One of the most beautiful Nature Retreats in Europe.
Delicious detox meals and juices
4 nights room at Alauzet
2 Temazcal purification ceremonies (Mexican Sweat Lodge) before and after your solo quest (if the weather allows)
3 nights under the stars in our private forest
Use of a high quality Ticket to the Moon hammock
Use of a waterproof Gore-Tex sleepingbag cover
Supervised vision fast and mental/emotional support when necessary
INTEGRATION
Group support
What's Not Included
Travel expenses
Travel and medical insurance
Additional IFS Therapy sessions to help you trough the process (€90 75min)
You are able to come earlier or stay longer at Alauzet at an additional cost (€90 per night inc. 2 meals)
Kambo sessions are optional when you arrive one or more days before the Quest, or extend your stay at Alauzet (€120 for 1 private kambo session, €95 when booking 3 sessions)
Cancellation and Payment Policy
If notice of cancellation is received within 30 days of program, deposits are non-refundable
If notice is received at least 30 days prior to program, deposits can be used for a future program. The payment must then be used within two years or it will be forfeited entirely
Payment of balance is due no later than 4 weeks prior to the start of the Vision Quest
When registering within 4 weeks of the Vision Quest start date, please pay the entire program fee
Payments can be made by Bank Transfer or Paypal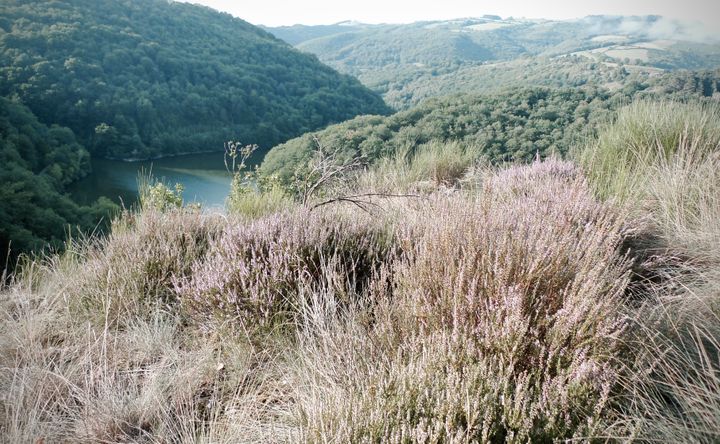 Venue Highlights
Alauzet is one of the most Magical Nature Retreats in Europe!
Beautiful location
Mesmerizing lake with very clean water to swim in
Lush and green nature
Accommodations build with natural materials and eye for detail
Personal and welcoming atmosphere
Great energy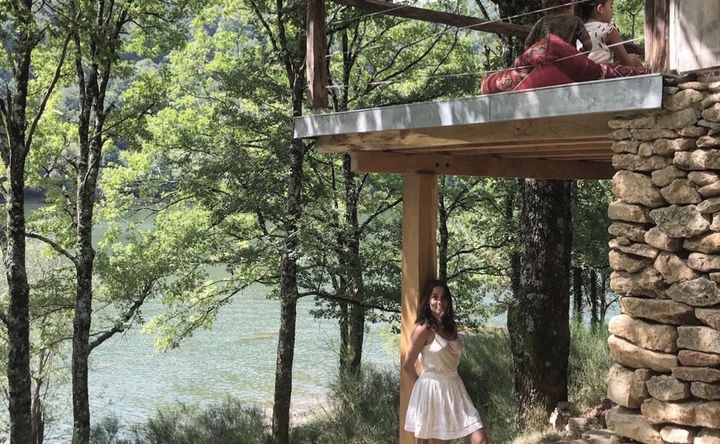 Accommodations
There are several accommodations "lake houses" on the terrain which all have 2 or 3 bedrooms, a living room and a kitchen. Some rooms have a shared bathroom, and other rooms have a private shower.
We build these houses with natural materials, a passion for crafstmanship and design.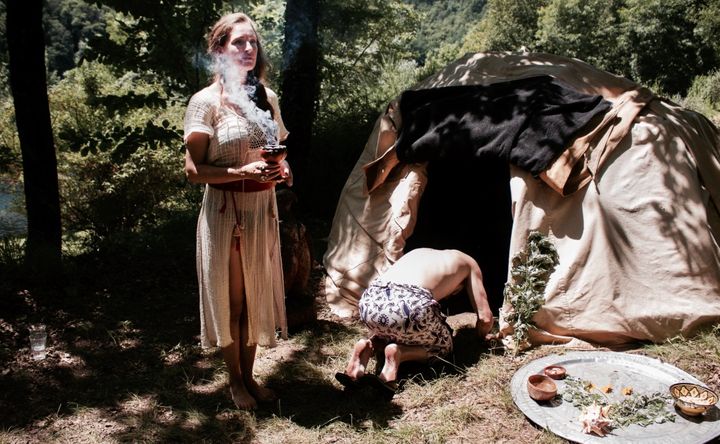 Amenities
Spa
Sauna
Pool
Towels
Free Parking
Kitchen
Hot Tub
Coffee/Tea
Yoga Studio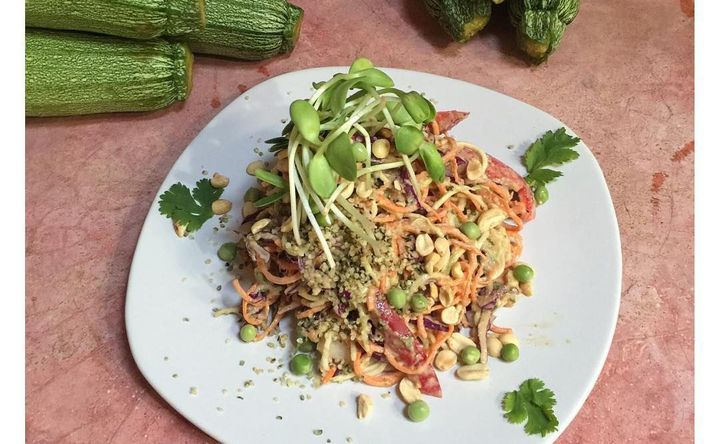 Menu Types
Vegan
Organic
Gluten Free
Dairy Free
Nut Free
Reviews To review this event, visit the page for the venue or retreat leaders (above).
Similar Retreats You Might Like
Thank you!
We're glad you've joined our retreat community. See you around :)
Return to my event
×