Soul Speak April Retreat - Connecting with Higher Consciousness Hypnosis & Healing in Portugal
Event Highlights
About Soul Speak Group Hypnosis session.
We will be looking for a diagnostic overview of your health and physical body, spirit, past life residue, karmic contracts and life purpose. We can also ask for further information about anything that you feel is relevant to you at this time.
We already know that there is something that is bothering you in life. That is why you are looking for answers. The space that Stephanie guides you to is nowhere you can't go yourself. You will learn how to do this, contact your higher self (or whoever it is guiding you) you will learn how to ask the right questions and techniques that will allow you to use these new skills to better your life in some way.
In the group session, we will also be asking for direct information about our spiritual well-being as well as our physical health and what we can be doing to relieve this. It's extremely comforting, receiving this help from higher dimensions because you know there is no agenda. We can totally trust all information received in this way. It is only for our higher good.
About Holistic Healing Therapies
Other time during your stay there is available private healing sessions and massage in our therapy rooms. Any additional treatments outside of the schedule will be charged separately.
Our tribe has profound collective experience and knowledge of yoga, meditation, nutrition, metaphysics, healing practices, creativity and of the complexities of our human condition.
Feeling into the personal goals and aims of individuals and the group is the beauty of this experience.
Flexibility and flow, you, do you.
More About The Closing Meal
A vibrant, love-filled celebration of US. You, me and the entire human family. We encourage you to express something from your soul, in whatever way you feel.
We will spend some time during the day preparing 'something' to share with the group, it could be some poetic words spoken or a song, it could be a creation of yours. Whatever it will be, it will be uniquely you.
After dinner that we prepared together, the group comes together in the ceremony space. Grabbing a floor cushion, we make our selves comfortable ready for an evening of open-hearted sharing.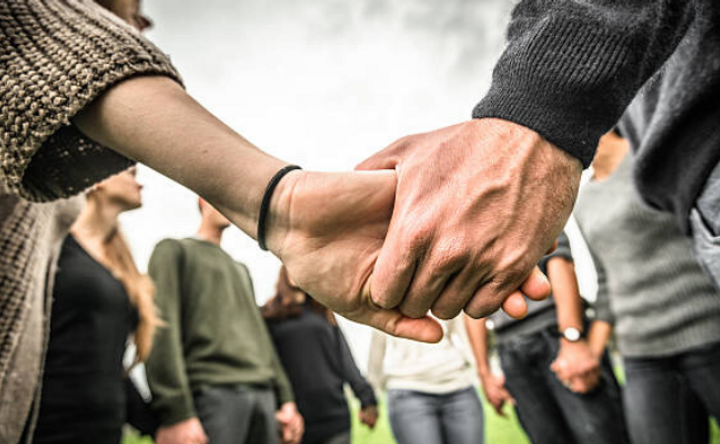 Schedule
Schedule
DAY 1 - Arrive by 5 pm
You will have some time to get settled in and have a tour of the place and the facilities before we gather for dinner at 6pm
7:30 pm (around about)
Cleansing ceremony
Semente da Vida welcomes you
Introduction Circle
Bed
……………………………………………………………..
DAY 2 – Breakfast at 9 am
Breakfast will be served buffet-style in the kitchen. We gather on the sun terrace to relax and chat or use the yoga space, you feel into what you want to do.
11 am – We gather for our pre-session preparation workshop. Here we will begin to understand how trance works and techniques that will help us deepen our experience and further practice.
1:30 pm – Lunch
We don't meet again until 5 pm. This is your own time for you to do as you choose. Take a swim or lay in the sunshine, gather and connect, arrange a massage, meditate, get creative or self-practice. We just ask that you remain as centred and grounded as possible prior to the evening's session.
5 pm – We gather for the Soul Speak Group Hypnosis Session
7:30 pm – Fresh fruits and vegetables, homemade bread and spreads will be served to help ground you after you return from your journey. We can spend time recalling and clarifying what we had learned from higher consciousness.
Bed
……………………………………………………………..
DAY 3 – Breakfast at 9 am
11 am – Holistic Health & Energy Balance Workshop. We will as a group explore intuitive movement, sound, voice, energy and breath techniques. Along with discussing the importance of intention and ritual in our daily lives, we will also be developing your own unique practices that deeply resonates with your soul.
1:30 pm – Lunch
Own time. This is your own time for you to do as you choose. Take a swim or lay in the sunshine, gather and connect, arrange a massage, meditate, get creative or self-practice.
Bed
……………………………………………………………..
DAY 4 – Breakfast at 9 am
Own time for the whole of the beautiful day.
We don't meet again until our closing meal at 7pm.
The closing meal is a special occasion we always look forward to. For us a chance to celebrate and share our wonderful and rare uniqueness.
We put mindful effort (and shed loads of love) into preparing the meal, our costumes (if any), and the space. Read more about 'Closing Meal' below.
DAY 5 – Today we wake up with the sun!
7am - On this day we wake up in silence and gather in the yoga space as the suns first rays pour in. We will come together in ceremony to express gratitude and love for all the entities that we helped us over these last days and in fact, lifetimes.
Close the ceremony with some stretching.
9 am – Breakfast
12noon – Goodbyes
About This Event
A Soul Retreat is a very special opportunity to deeply connect with higher dimensions and communicate with your higher self, soul and/or celestial helpers to discover answers and catalyse positive change in your life.
They are a metaphysically focused retreat experience, however, can include other conscious wellness practices, such as yoga, meditation, breathwork, movement, sound, energy work and many others. it is wholly dependant on the group and individual dynamics.
Semente da Vida is an awesome nature hideaway to relax and spend a few days making new and interesting connections.
Stephanie and Sylvia and the entire tribe of incredible beings that live and volunteer here, have created something very special that allows you to take a break from the stresses and habits of your daily life and focus more on your physical, mental, and spiritual wellbeing.
Turn your demons into art, your shadow into a friend, your fear into fuel, your failures into teachers, your weakness into reasons to keep fighting. Your traumas were not your fault, however, it is your responsibility to heal from them.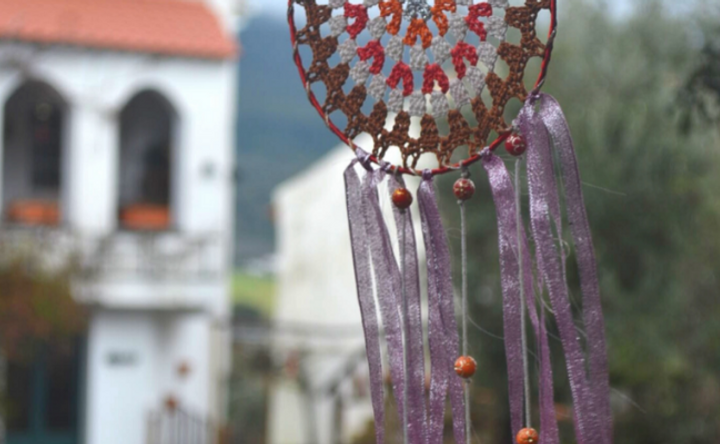 What's Included
5 Days/4 Nights in amazing nature with awesome company doing incredible things.
Soul Speak Group Hypnosis Session
Holistic Healing Therapies
Integration Workshop
Closing Celebration
Accommodation
Vegan/Vegetarian Meals
Outstanding Social Connection
Inspiring conversation
Cleansing ceremony
Abundant nature
(Any or all of the following, dependent on the group) - Yoga, meditation, pranayama, art, movement, permaculture, karma yoga, walking in nature (our doggie tribe always love to join on this one), swimming and so much more.
What's Not Included
Travel costs to and from the location.
Note: We are able to collect from Portalegre and return for a small charge per car (if 4 are travelling back the cost will be divided).
Please let us know when booking if you will need to arrange this.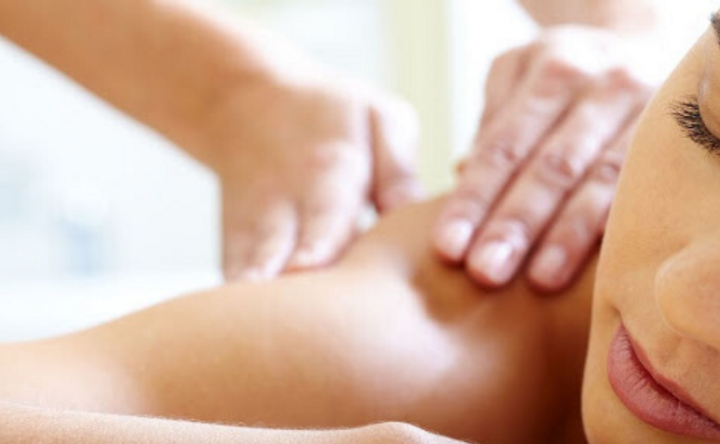 Venue Highlights
3 Holistic Therapy Rooms
Qualified & experienced team of teachers, healers and practitioners
Landscaped sun terrace and outdoor swimming pool
Meditation cave - secluded away from the centre
Woodland riverside mindfulness playground
Extensive gardens and seating areas
Fully inclusive vegetarian/vegan meals, snack and drinks
Medicine garden
Music and Art Room
Metaphysical Library
11.5 Acres of mountain land our onto Apartadura Dam and lake beyond.
We are located in the Sao Mamede natural park
Abundant flora and fauna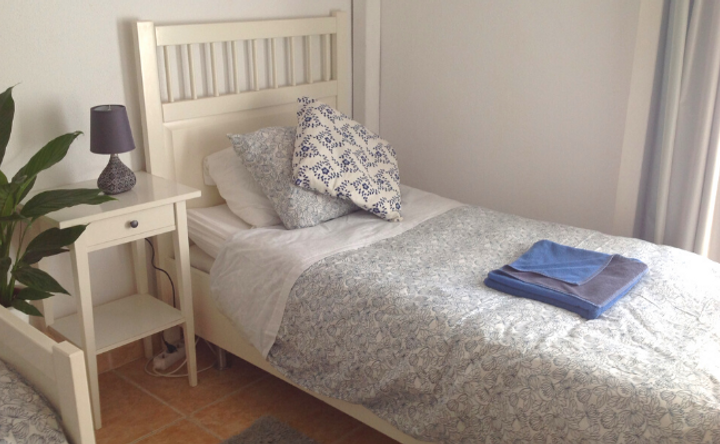 Accommodations
We offer comfortable single bed accommodation, 6 beds over two rooms.
Well decorated and maintained, each bed has a side table, lamp, PowerPoint, quality bedding, linen and towel, free wi-fi internet connection and a lockable storage unit.
The feather room - light, airy and spacious room with high ceilings. Two beds on the ground level and one bed on a mezzanine level. Access via a solid staircase.
The mineral room - also high ceilings but more of a grounded feel to this room. All of the beds are on the ground level with a little less space due to having a larger and better equipped en-suite shower/WC.
Occasionally we also have other discounted options available, please contact us for details.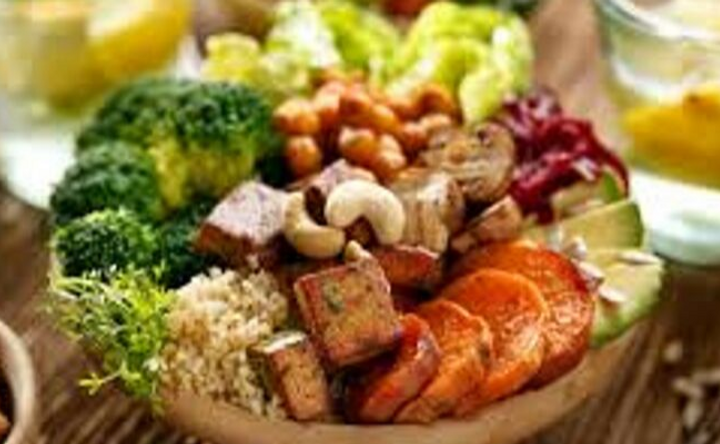 Menu/Cuisine
Breakfast will be served buffet style. An assortment of fresh fruits, cinnamon porridge, homemade bread's and spreads, nuts, seeds and herbal tea, fresh orange juice.
Lunch will be served buffet style. An assortment of salads, nuts and homemade bread with some kind of one-pot ie. dahl, pasta dish or stew. Always different so this is just an idea.
The evening meal will be served buffet style. Soup, bread's and spreads
We are happy to accommodate any food sensitivities, just let us know when you are booking,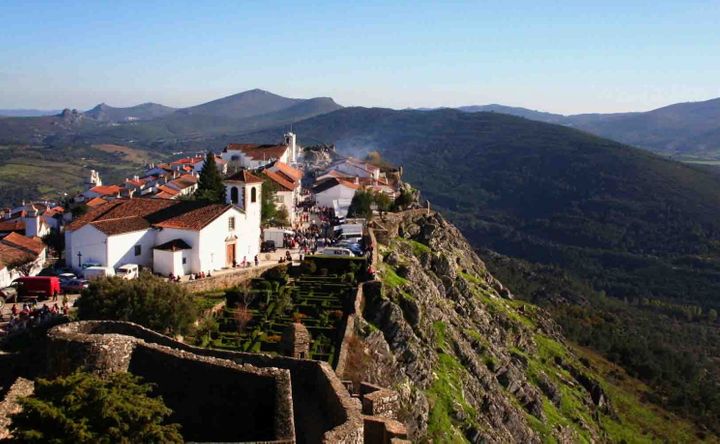 Directions
From Lisbon (international airport)
Train - from Lisbon Airport to Orient Station Lisbon - to Portalegre 5h 15m includes 1h 22m transfer. Portalegre to Rasa, Marvao by taxi 24 mins
Bus - from Lisbon Airport to Lisboa Sete Rios Bus Station - to Portalegre 4h 49m includes 1h transfer. Portalegre to Rasa, Marvao by taxi 14 mins
Drive - from Lisbon Airport to Rasa, Marvao 2h 28m
Reviews To review this event, visit the page for the venue or retreat leaders (above).
Similar Retreats You Might Like

Thank you!
We're glad you've joined our retreat community. See you around :)
Return to my event
×