A Magical Women's Journey to Glastonbury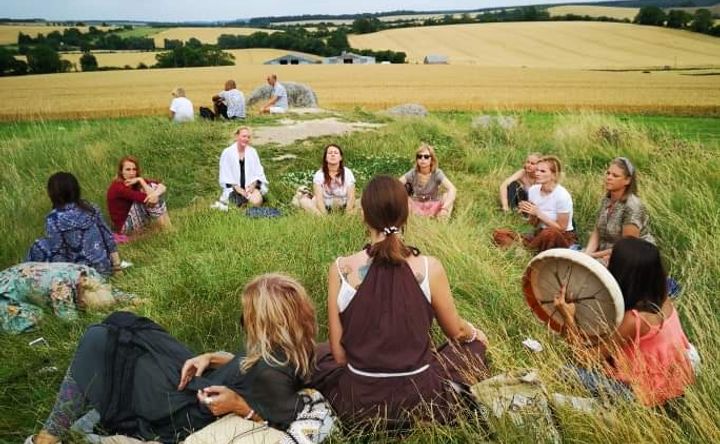 Schedule
1st day:
12:00 p.m. — Arrival and accommodation in the wonderful Angelic Healing Centre in Glastonbury
1:00 p.m. — Lunch at the campus
4:00 p.m. — Opening
7:00 p.m. — Self-catering dinner downtown (you can buy food in a store and cook on your own because there is a shop nearby and the villa has a kitchen)
8:30 p.m. — Evening Meditation
,
2nd day:
8:00 a.m. — Morning Meditation
9:00 a.m. — Breakfast
10:00 a.m. — Trip to Stonehenge, followed by a trip to Avebury, and having lunch on site. A visit to the Circle of Stones and getting to know the Magic Tree. On our way back, we stop at an ancient graveyard for reunion with our ancestors.
6:00 p.m. — Return to the villa
7:00 p.m. — Self-catering dinner
8:30 p.m. — Evening Meditation
3rd day:
8:00 a.m. − Morning Meditation
9:00 a.m. − Breakfast
10:00 a.m. − Trip to Chalice Well, the Magic Park
12:00 a.m. − Tribute to Glastonbury Tor (climbing uphill)
2:00 p.m. − Self-catering lunch
4:00 p.m. − We begin preparations for the evening ceremony
6:00 p.m. − Beginning of the ceremony
1:00 a.m. − Closing of the ceremony, sharing, and closing of processes.
4th day:
10:00 a.m. − Moving out of the rooms
10:00 a.m. − Breakfast
11:00 a.m. − Free time and shopping
12:00 p.m. − Trip to White Spring, a visit to the water temple, and water initiation.
1:30 p.m. − Farewell at the foot of Glastonbury Tor and closing of the retreat
About This Event
In June 30 to July 3, 2020 we invite all women to join us on a special trip to Glastonbury to unite with their natures and unleash their inner powers in some of the most energetically intensive places in the world. The group of participants will be very small, including only 10 women, so don't miss out on what your soul has been awaiting for hundreds of years.
For many centuries, our nature has been suppressed by patriarchal society. Women who have been united with light, plants and nature used to be accused of witchcraft, tortured and burnt in various ways. These experiences are still within our deepest structures and often strongly block our true powers, because in the subconscious mind we have made the decision that it is dangerous to be united with our true nature. Therefore, most of us try to lead a simple life without remembering anything, but inside of us something is screaming because we feel there is something more and more important to us. The Great Awakening is taking place on Earth right now. Increasingly more women and men remember of their true nature, liberate themselves from the clutches of the system, and become free, as well as having united with all-creating divine energy, they are begin to create the incredible reality. Our mission is to help as many people as possible remember this, and I feel immense call to organise deep spiritual practices in ancient ritual sites that are truly portals with higher dimensions.
What awaits you during this magical journey?
We will settle in the wonderful Angelic Healing Centre in Glastonbury. We will get acquainted, share our intentions, and connect with spiritual guides to open up space for healing and initiation. Photos of the Angelic Healing Centre we'll be staying at:
We will visit Stonehenge, the intergalactic gate, travel to the Avebury Henge and Stone Circles and discover the Magic Tree. We will also visit ancient graves to connect with our ancestors.
What are the special places of this power?
Avebury connects with the heart of England through Glastonbury and Stonehenge, the third eye, by thus creating a triple temple – uterus, heart and mind. Stonehenge is the most complex stone structure in the world. The stones were transported from inconceivable distances and were built using very ingenious techniques, which have made it difficult for archaeologists to understand how man could have constructed them. Stonehenge is believed to have been built to calculate lunar eclipses, and is related to the water element, celestial bodies and the entire cosmos. Also, these stones encode the experiences and information of our ancestors. Stonehenge stands at the intersection of electromagnetic lines of the Earth, which is an inter-dimensional portal associated with the activation of the third-eye.
The Avebury Stone Circles are one of the largest rocks on Earth. It is one of the most important ritual sites in the United Kingdom. For thousands of years, births have been received here and holy feasts have taken place between women and men. This is where the vibration of the second chakra is felt so strongly that we can use this energy to harmonise our relationships, creativity, and sexual energy. Although this energy is very strong here, it is gentle, feminine and healing. The main circle of stones symbolises the uterus and the two fallopian tubes, of which the female one was destroyed and forgotten the most, and its stones were used to build houses in the surrounding villages. Avebury is known today as a pilgrimage spot for women and men who seek to perceive the ancient mysteries related to sexual energy and uterine power. Avebury is like the womb of our Mother Earth. It is one of the strongest energetic places on Earth.
There are the energy stripes of Michael and Mary that stretch across the location and that symbolise the masculine origin and the feminine origin, by together creating an energy temple. These lines cross and meet at the dark and damp palace of the womb in Avebury, also known as West Kennett Long Barrow, and we will stop here to honour our ancestors. Just like thousands of years ago, people still use the ancestral burial cave for sacred rituals and ceremonies using magic mushrooms, the natural medicine of these lands. Conducted here during the full moon, the mushroom medicine rituals open powerful portals to stars and other galaxies.
We will travel to the magic park of Chalice Well, where we will reunite with the elementals, fairies, spirits of holy guardians, as well as meditate in the Magic Garden. We will go to the White Spring Water Temple for a water initiation. The White Spring Well, located nearby, symbolises the female genitalia Yoni.
Two healing streams, the red one and the white one, confluent from the foot of the hill in the Challice Water Temple. The water here is honoured and it is possible to balance relationships as well as the male and the female ancestral lines. The water is drinkable and, according to many people's stories, has cured even very serious diseases. These currents are called sacred currents, and here we will go naked into the fusion of water, nature's purest element.
We will climb up on a hilltop in Glastonbury to honour the statue of Tor, which symbolises the male genitalia Lingam.
On the penultimate day, we will have a holy ceremony to release any fears, doubts, any inferior self-identity, a sense of worthlessness, separation from the divine energy of all things. Also, this ceremony is dedicated to the divine union with nature, the self, its divine nature, femininity and sexuality. The ceremony must have a long white dress and coloured jewellery, and any colours you wish.
We invite courageous and intuitive women who will no longer be able to sit still after reading this description, because there will be somewhat powerful craving in their heart to go on the journey.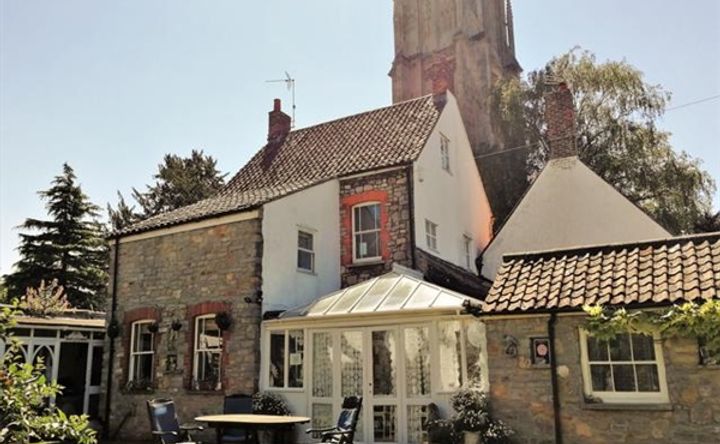 What's Included
Accommodation at the Angelic Healing Centre
Transportation on site
Breakfast in Angelic Healing Centre
The programme of the retreat
What's Not Included
Overnight stay in London and arrival in Glastonbury (we will have a group to discuss the issues on transportation and we will travel together)
Lunch and dinner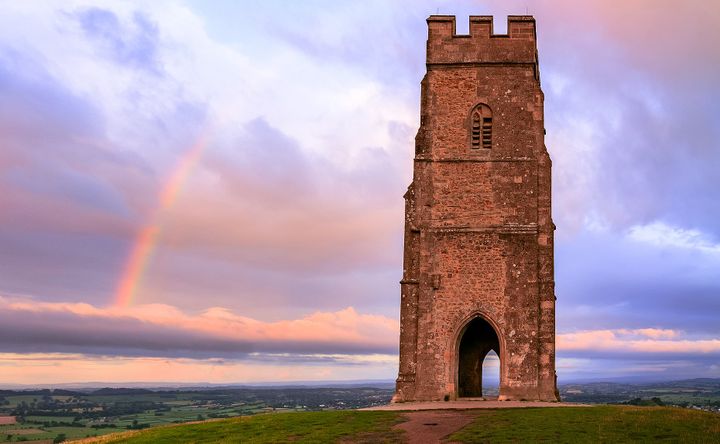 Venue Highlights
An inter-dimensional portals of wisdom and unconditional love!
Accommodations
Angelic Healing Centre. Shared rooms.
Directions
6 Church Lane, Glastonbury, Somerset BA6 9JQ, Jungtinė Karalystė
---
Cancellation Policy
100% deposit refund for cancellation 60+ days before event.
50% deposit refund for cancellation 30-59 days before event.
0% deposit refund for cancellation 0-29 days before event.
The remaining balance (total price minus deposit) is due upon arrival.
Get full details...
Reviews To review this event, visit the page for the venue or retreat leaders (above).
Similar Retreats You Might Like

Thank you!
We're glad you've joined our retreat community. See you around :)
Return to my event
×