Honoring Yourself & the Divine Mother Earth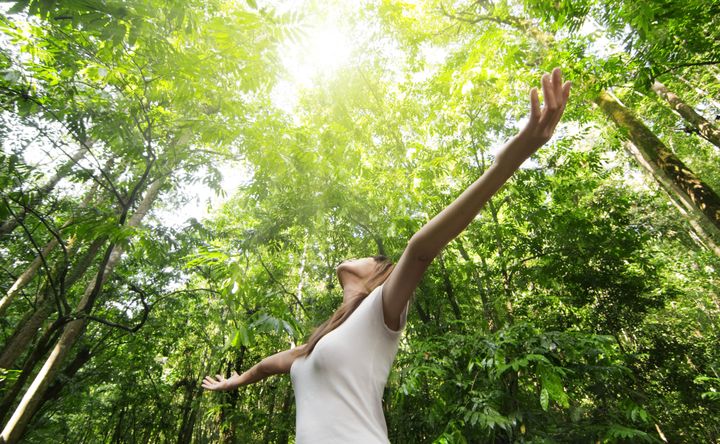 Event Highlights
TOP 8 REASONS FOR NOT MISSING THIS RETREAT
1. Everything is Optional: Wouldn't it be more fun if your retreat away from it all was completely in your control? Feel free, really free, and only attend the workshops and gatherings that you want, that you have the energy for, or enjoy your time in the forest however you want!
2. Delicious Healthy Food: Our cooks and retreat leaders will be preparing some of the most deliciously yummy plates that will make your tummy so happy! Most importantly, everything will be clean, healthy, and tasty! More than guilt-free, pleasure-full!
3. The Future of Humanity Depends on It: Make no mistake, you are needed here! The world is going through a chaotic period, we see it every day in our daily lives. You're coming here to change that, to find your peace so that you can bring peace to the world. There's NOTHING more important than that.
4. Be One with Nature: Get in touch with the fairy in you. One that enjoys either frolicking around like a deer in the woods or perhaps find the deep silence of a hermit. Either way, you are in the right place, within the safety of a canopy of trees, with the purest breaths of air.
5. On Mother's Day: We often take mother's day for granted, maybe we even take mothers for granted. This retreat was specifically dated to be a time to spend with your mother, daughter, or gift your mother a time special time for herself. If you're looking for a memorable Mother's day, look no further.
6. Keeping it Conscious: Sustainability is one of our core principles. Not only will we be learning sustainable methods, but our guide will be a Permaculture Yogi!
7. Red Tent Initiative: Gathering the women is part of a larger plan. Building a community of support that transcends location, age, and generation is our deepest objective. Your presence here is of utter importance.
8. Staying in Great Shape, in and out: Aside from our number of opportunities to connect with ourselves, we will also have plenty of chances to exercise!
The Benefits
In this week-long journey in the mountains, you will be with like-minded women learning how to care for your body in simple ways, dancing together, doing plant walks, and practicing qigong.
You'll feel more energized, active, and flexible in just a few days. You'll return home with a refreshed body and mind.
It's time to make more unforgettable memories with your family. In this retreat, you will be sharing a bed with your daughter or your mother to experience the ancient, almost forgotten, feeling of motherly closeness we all deserve.
Our retreat is designed for mothers and daughters to attend and spend quality time, sharing, creating, and exploring together. You will certainly return to your life with a closer relationship than before.
Benefit's Lightning Round!
Connect with Nature
One of the most wonder-filled places in the USA, straight out of a fairy book
Create wonderful memories with your mother or daughter
Meet other like-minded women
Focus your intention on honoring the planet
Enjoy a break from the "real" world
Arts and Crafts!
Optional Program, only attend activities when you want
Something to do for Mother's Days
Different Day Packages (You can just come on the weekend!)
Nature Cabins
Singing by the Fire
Delicious Healthy Food
Learn Ancient Practices
Much, much more!
Schedule
Our Journey
The moment you arrive you will have time to relax, get situated, find your lodge, and most importantly, feel at home.
Day 1 (May 7th Thursday):
Our first day we will be connecting over tea while we meet & greet before Our Opening Prayer Circle to open the space. To welcome the night we will be creating a meditative Sound Healing Journey to ease our minds & spirits! The evening end will be around the Sacred Fire with a Talking Circle and story time.
Day 2 (May 8th Friday):
On our first full day we will be planting our seeds and intentions. Starting the day with a Mayan Prayer Sun Salutation, then weaving our dreams in with a fun Dream Catcher Workshop followed with some light gardening, planting seeds of your favorite flowers & picking herbs.
In the afternoon will be tasting Rainbow Root FIVE Mushroom Blend Infusion in our Welcome Circle Tea Ceremony !!
Day 3 (May 9th Saturday):
This morning will begin with fun Taiji movements and games followed with time for Art Making!
Saturday afternoon is all about Nurturing & Steaming our Yoni's with Healing Herbs & Motherly Support with our Yoni Steam!! This is an ancient practice of women throughout the centuries!
Day 4 (May 10th Sunday):
Sunday is a fun day where we will rise with the Sun to harvest fresh herbs on the property & make medicine with 'Closer to the Earth Tinctures Workshop'. We will be making delicious herbal concoctions to bring home with us so bring some bottles!
Day 5 (May 11th Monday):
ARTS & CRAFTS FAIR!
Set up your table or blanket and sell or trade whatever you like. This is the perfect day for Networking and selling your products and services!! This day we will get to know what everyone does and have the opportunity to see the gifts we all hold. This is also the perfect day for hiking in the woods!
Day 6 (May 12th Tuesday):
'A Prayer to the Earth' to come back to our intention and send the a pillar of light to the Earth! The most transformative Dance Experience that will liberate you, **the Shakti Chakra Dance** with Magaly Gonzalez
Day 7 (May 13th Wednesday):
Our last day we will host a closing circle covering announcements, next steps, and brief presentations on the Dreams Come True Circle, Supporting the Red Tent Initiative, Rainbow Eco Goddesses.
About This Event
If you're a hard-working woman that wants to get out in nature yearning to reconnect with themselves, each other and the Earth, then this retreat is for you! Join us for an annual retreat in a fairy-tale wonderland deep in the American Smoky Mountains!
Holding Sacred Space for Women Across the World...
A Goddess Gathering Retreat
This is a time for us to come together.
Ladies of the woods, of nature, women who would like to be in nature... This is a time for us! Sing songs around the fire, talk about sacred sexuality, share secrets, do yoga, feel each other's hearts, bring your mothers, bring your daughters, bring your dreams!!
This is the place to live out your fantasy!
Feel Mother Nature Our Divine Mother who is within us all.
As you hear every morning the songs of birds, the water running through the creek, and fill your vision with the green of the grass and the leaves of the trees you'll feel energized beyond belief!
It's natures' energy, it will become your energy! Infinite and powerful!
Away from the city, away from it all.
If you're tired of seeing the world as a decadent place, filled with traffic, noise, and most of all the rush or need be somewhere else, worry no more!
We've got you, we support you, we have a safe place for you – to rest, to feel, to experience your true self!
Prepare to become more popular with people!
During this retreat, through our many optional gatherings and Authentic Relating exercises, you'll find new-found courage to make those deeper connections you've been craving.
In our safe space, you'll practice ways to be more confident and you'll learn more about your inner self, opening the doors to higher quality social interactions. You will return with memories you'll share with friends for years to come.
Make some time to rejuvenate.
We will be practicing ancient martial arts exercises that will give you a new perspective on what it is to be in control of your body and your breath. You'll be able to learn new ways of dealing energies that will help you stabilize your heart rate, lower blood pressure and bring tranquility to the mind. These practices will stay with you for life.
On this mountain sanctuary retreat.
Through intimate talking circles, prayer, singing, and forest adventures, you will create lifelong connections and memories, growing your family and allowing you to connect to a support system that you can re-establish year after year.
Making a better world.
On this retreat, through the learning of sustainable workshops, such as "how to turn your compost into energy" (also known as biofuel), and "make medicine from your plants in your backyard. You'll learn which plants are beneficial to our health and how to bring them into your medicine cabinet. You will be leaving this retreat with the knowledge you can teach your children to make the world a better place. ☺
By the end of this retreat, you will feel totally rejuvenated and have rediscovered what it's like to live in togetherness with women in nature's arms.
You will have gained new friends and knowledge in ancient healing practices, such as Qigong and Taichi, modern eco-sustainability, and rekindled your relationship with Mother Earth.
If you are looking for a brighter outlook on the world, and are ready to take action by connecting with other Earth-lovers around the world, then this is your opportunity.
"Bring the power of your spirit!"
Join us to experience the way nature was meant to be enjoyed!
LOCATION
Mountain Light Sanctuary
Wake Up to the Sound of this Crystalline Pure Water Creek
Hidden deep in a secluded mountain cove in the Pisgah National Forest, 35 minutes north of Asheville, Mountain Light Sanctuary is a mini Shangri-La nestled in the world of nature.
Nature Cabins Hidden in the Trees
Take a deep breath and forget about your next bill for a second... Deep in the mountains of North Carolina, you will find a magical groove where you will really see the reality of what the world is all about, living with grace.
Single and Multi-Bed Outdoor Cottages in Nature
Our premier venue offers the most quaint and wonder-filled cottages that will make you feel like you're part of a storybook and make you believe in magic again.
Fairy-Tale Like Magical Abodes!
You'll remember how it was to see the world through the eyes of a child and you'll return home with a new zest for life, bringing with you the gift of a warmer, kinder heart for you to share.
"Join us in prayer to our Great Mother Earth "Gaia" as we Honor the Spring & New Beginnings. The time of the child. A time to admire the beauty of the trees in bloom. Join a group of women from all walks of Life who will become Sisters of Spirit, Con
What's Included
What's Included:
7 Days of gathering, activities, and self-care
2 daily Delectable meals completely included, as well as an open snack bar with fruits and other snacks
Opportunity for group Meditations, Exercises, and Dancing!
Accommodations in fairy-like cottages, beds can be shared with your mother or daughter!
All materials for all activities are included
Transportation from the airport can be arranged. (Limited occupancy)
What's Not Included
What's NOT Included:
Your round-trip airfare from home
You own personal hygiene care items
Additional snacks or meals
Personal, medical or trip cancellation insurance
Accommodations
See tickets.
All outdoor cottages.
Some are single beds, some are double beds, and some multi rooms.
Camping Available.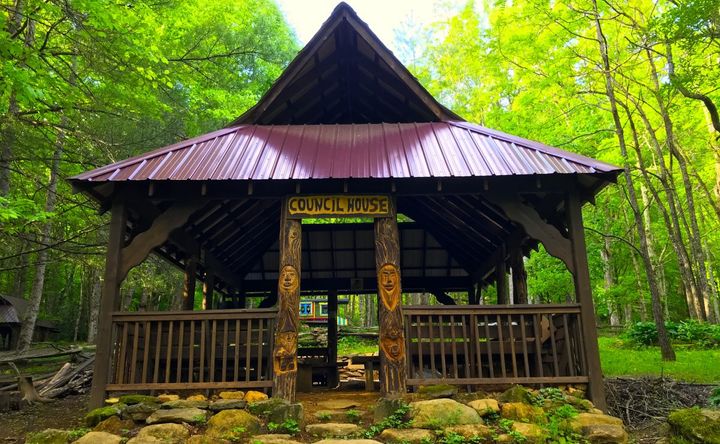 Amenities
Towels
Free Parking
Kitchen
Coffee/Tea
Cafe
Yoga Studio
Ceremony Space
Ayurvedic
Menu Types
Vegan
Vegetarian
Ayurvedic
Organic
Gluten Free
Nut Free
Menu/Cuisine
Meals Made with Love
We've got your belly covered!
Health and Growth is our principle
Don't you worry about food, we've got you covered! We'll be serving the best vegan/vegetarian home-cooked meals you'd ever have in the mountains. Prepared to feel good and eat good with our two expert chefs and facilitators, Angie and Ever who have years of experience cooking raw, vegan, organic, and all things healthy! You'll leave learning more about how to improve your diet without sacrificing taste!
Healthy and Delicious
Enjoy the start of each day a selection of a variety of Fresh Fruits chopped up into Fruit Salad Goulash! It's Delicious Healthy & comes with your choice of Chia Pudding or Seasoned Warm Oatmeal, Nuts & Berries. You'll be able to enjoy each morning with complimentary tea and orange juice. Then prepare for picnic-style lunch on the lawn or the cafe area, and finally enjoy a heartful stew with quinoa, vegetables and other earthy delights!
Every Evening Tea Time
Every evening dinner will be followed by "Tea Time with Angie" where we will sit in the sofas and enjoy a different selection of exotic teas while listening to Angie speak on a variety of different topics from health to greek lore!
Directions
Travel Info:
Mountain Light Sanctuary is located six miles from Barnardsville, North Carolina, 34 miles north and east of Asheville, where the closest airport is located.
A shuttle will be personally arranged once we receive clear confirmations of arrivals.
Reviews To review this event, visit the page for the venue or retreat leaders (above).
Similar Retreats You Might Like
Jun 26 - 28, 2020 (3 days)

Oct 9 - 11, 2020 (3 days)

Aug 14 - 16, 2020 (3 days)

Thank you!
We're glad you've joined our retreat community. See you around :)
Return to my event
×