A PORTAL TO AWAKENING - 4-DAY - SHAMANIC HUACHUMA INTENSIVE
Spirit Rivers
Carretera. Cancún-Mérida Km 302. Calle Jacaranda 20, El Ramonal Carretera. Cancún-Mérida, Calle Jacaranda 20, El Ramonal, 77500 Cancún, Q.R.

Dec 3 - 6, 2020 (4 days)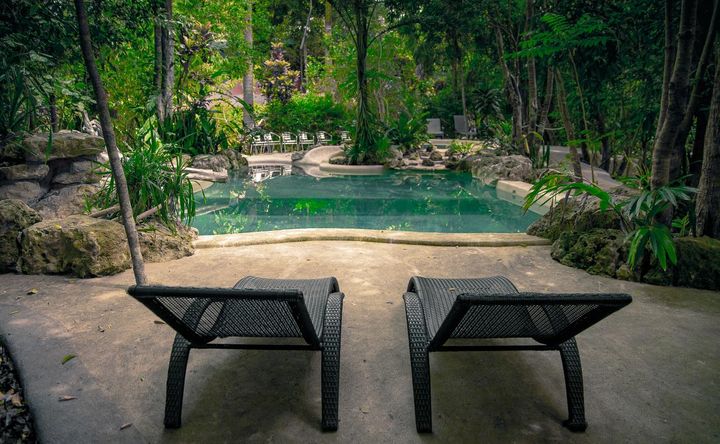 Event Highlights
2 Huachuma (San Pedro) Ceremonies
1 Temazcal
2 Rapé Ceremonies
Shamanic Drum Journeys
Preparation and Integration work
Ancestral lineage clearing
Sound Healing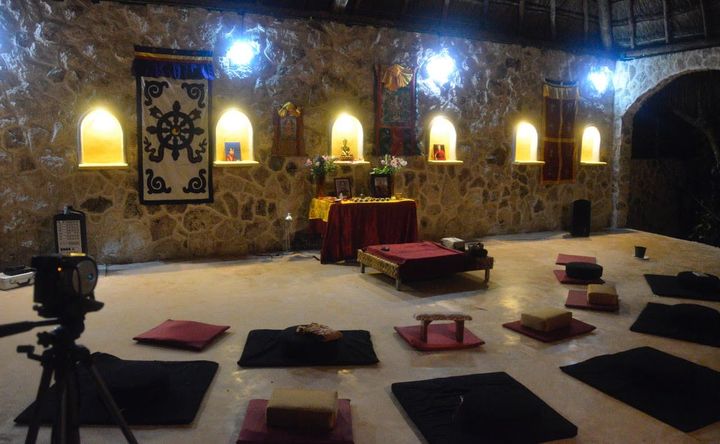 Schedule
DAY 1
3:00pm: Arrivals & room assignment
4:00pm: Opening Ceremony & Preparation
6:00pm: Opening Dinner
DAY 2
From 7:00am: Teas & fruit waters
9:00am-4:00pm: Huachuma Ceremony & snacks at closure
6:00pm: Dinner
DAY 3
From 7:00am: Teas, juices
8:00am: Breakfast
10:00am: Integration
1:00pm: Light lunch
3:00pm-7:00pm: Rest
8:00pm-4:00am: Huachuma Ceremony & snacks at closure
DAY 4
From 7:00am: Teas, juices
9:00am: Breakfast
10:00am – 12:00pm: Temazcal
1:00pm: Lunch
2:00 – 4:00pm: Integration
5:00pm – Departures
About This Event
SpiritRivers offers shamanic intensives with the visionary cactus of the Peruvian Highlands.
*** WE OFFER PARTICIPANTS THE OPPORTUNITY TO EXTEND THIS RETREAT TO 6 DAYS WITH AN EXTRA HUACHUMA CEREMONY. ENQUIRIES VIA EMAIL.
Join us for:
An all-inclusive 4-day Huachuma Intensive
Three medicine ceremonies, one Temazcal ceremony, a series of shamanic interactive practices for preparation and integration, all meals, accommodation, airport pickup and drop-off. Led by international shamanic facilitator Frédéric Cherri.
Why Ancestral Plant Medicine; Why Us!
A passion for Ancestral Medicine and a strong desire to make a difference led us to create SpiritRivers. We advocate that personal transformation is the only way to greater consciousness and a better world, and that Ancestral Medicine is one of the most effective tools for bringing about that change.
We are in a unique position to offer you a way to deeply rewarding work with master plant medicine as we are westerners who share with you a culture, a language and a mindset, yet years of personal work with plant medicine have rendered us initiates of a kind–shamanic practitioners, intuitive's and facilitators – who have discovered the way for the western mind to navigate and dialogue with the wonders and healing energies of Ancestral Medicine.
Most of us live in the world of the senses: we believe that only things we can see, touch and hear are 'real'. Westerners don't easily accept the world of Spirit as 'real' and we generally are resistant to it. We know all this because we've been there, yet there is a way; an elegant, gentle way to walk the world of the intangible with plant medicine. This is what we offer you: an approach that will grant you entrée into the world of Spirit of which you are an intimate part.
Indeed, Spirit is your essence and your origin. Come explore the world of infinite possibilities and profound permanent healing. Once you've worked with Master Plant medicine you will never look at yourself and the world the same again.
Our Focus:
Ancestral medicine
Ancestral medicine, also called plant medicine or teacher plant medicine, is the path of profound healing through the heart. It is the work of the heart not the mind, so 'feeling the call' to work with a master plant is a feeling that defies words and reason. It is a call from the depth of Spirit. For those of us crossing paths with this wonder in any way— meeting someone who has taken it, watching a documentary, reading an article—it's because our spirits are prodding us toward a tool that right now, at this moment in our lives can work for us. That is what we personally believe.
If you feel the call, act. If you wish to heal and live through the heart, expand your consciousness and be all you can be; take the step.
This is a one-of-a-kind journey that will turn your life around: an extraordinary retreat with the ancestral medicine Huachuma led by a deeply experienced facilitator, adept in South American shamanism who shares medicine around the world using a range of earth-based medicines and skilled processes to prepare you to take maximum advantage of the journey, and who send you home prepared to translate what you've learned into permanent change. Being able to integrate the healing is everything and Frédéric is a master of personalised integration techniques.
Our retreats are set in the Yucatan jungle in Mexico; far from the madding crowd, steeped in birdsong, wind and sun.
Change is inevitable, personal transformation is a choice.
Outcomes
Huachuma Medicine is a rare opportunity to bring about profound changes.
Our participants report deep and permanent change in all aspects of their lives:
Health
Relief from depression, asthma, anxiety, sleeping disorders, fibromyalgia, addictions, heart disorders, diabetes, mental impairments and much more.
Vitality
Improvements in mental functioning, ability to focus; increased drive, inspiration, intuition, creativity, joy and general lightening of spirit and self.
Trauma Resolution
Resolution of dissociative states resulting from individual or trans-generational trauma, shock, fear & loss of the sense of safety.
Life
Improved confidence and trust, relationship healing, greater communication, healing of family issues, latent skills improvements, the return of self-love and self-worth.
Emotional blocks
Healing grief from loss or broken relationships, heart opening, capacity to love, re-connection to self and nature.
Purpose
Clarity of life's vision and purpose, ease of action, greater achievement and performance, much higher rate of synchronicities.
The how: 3 steps
Proper preparation and integration carefully frame the experience and with good reasons.
Preparation
Working with ancestral medicine immerses you in a space both natural and sacred wherein you discover the essence of everything. However, to successfully navigate this space you need a kind of roadmap to avoid disappointment, frustration or confusion. Preparation prior to the ceremony is therefore a key element so that you may access the remarkable characteristics of this medicine with complete confidence, even wonder and joy.
Note: teas, juices and liquids are offered before the ceremony to start in a semi- fasting state.
Ceremony
An ancestral medicine ceremony is a powerful heart-opening journey
for seekers ready to explore their capacity to live a fulfilled life. The fundamental aspects of this event are the ceremony and the rituals that empower it and give it shape. The ceremony is organised around the South American Medicine Wheel and the seven directions of shamanic cosmogony. The ritual begins around 9:00am and closes 4:00pm with a platter of fruit and nourishing snacks, followed by a celebratory dinner a few hours later.
Integration
Integrating this experience means making it "real" and successfully a part of your everyday life as you move on. Sharing and witnessing within a group are fundamental to making sense of the messages, visions and revelations that the ceremony has offered. The processes used during this integration period are an extension of the experience, its richness and its deep and lasting benefit. Facilitators, through their presence and enhanced perception, offer the guidance necessary for a deep understanding of the experience.
Discovery & Sharing
A retreat centred around ancestral ceremony and ritual brings people together from across the globe, creating a sense of community wherein we find our uniqueness and common bond as humans … together we'll share and discover…
Altered states of consciousness
Unadulterated nature
Extraordinary people
Delicious nutritious meals
Spiritual awakening
Shamanic fire circles
Ancestral music
A digital disconnect
Letting go of limiting beliefs
The true meaning of our humanity
The healing of old traumas
Shamanic perception
A connection to everything and everyone
An appreciation of nature on a cellular level
Talking to the stars, really
The writing of a therapeutic journal
Drum journeys
Sharing in sacred circles
Conversations from the depths
Many bear hugs and lots of other pleasant surprises…
What's Included
ALL INCLUSIVE - 3 NIGHT ACCOMMODATION, ALL MEALS, ALL CEREMONIES.
Our Huachuma Intensives include a selection of shamanic processes and topics for discussion from among those listed below. Our choices for a given group are dictated by the energies, needs and nature
of the individuals in the group.
Two Huachuma ceremonies, one daytime, one night-time
One Temazcal (sweat lodge therapy)
Preparation prior ceremony so participant may take full advantage of the medicine (SEE BELOW)
Integration sessions following ceremonies
Tools/practices to help you to continue integrating your experience on your own, at home
Accommodation for three (3) nights
All meals, all beverages (non-alcoholic)
Unlimited purified bottled water
All accoutrements for all ceremonies
Airport pickup and drop off
Understanding energy medicine
Shamanic breath work
Ancestral lineage clearing
Totem animal work
Soul retrieval
Creating sacred space
Accessing energetic intuition
Energetic awareness in ceremony
Understanding the importance of psychic protection
Drum journeywork
Medicine Wheel teachings
What's Not Included
Airfares
Travel & Medical Insurance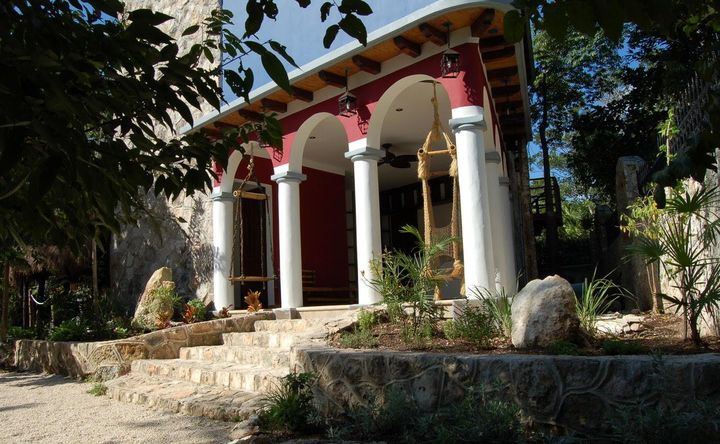 Venue Highlights
Retreats take place at a centre sited for its natural beauty, and we work to keep the energy high and clear. The centre is located in the heart of the jungle with private rooms, a pool and a traditional space for Huachuma ceremonies called a Maloca. Our property is far from the maddening crowd and alive with the murmurings of Mother Earth; a stress-free environment that is energetically contained and sustained. Our retreats are designed to let you take maximum advantage of the medicine.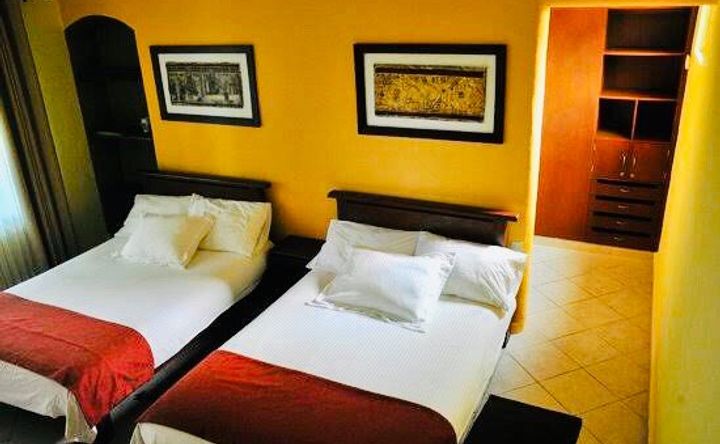 Accommodations
Accommodation consists of spacious, light-filled rooms, with an ensuite bathroom, two queen beds and A/C in each room. There are also two large bedrooms in the mother house with a shared bathroom. The Maloca for the ceremonies is large and airy, intentioned for healing and seeded with healing stones and crystals. A pool is set just off the Maloca. Gardens and green areas abound.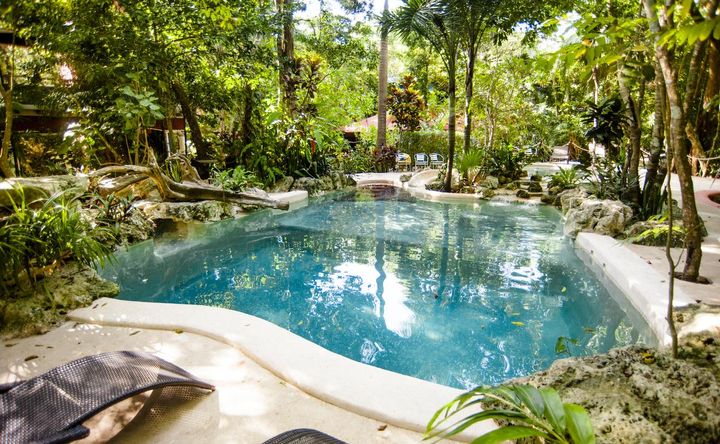 Amenities
A/C in Rooms
Free Wifi
Pool
Towels
Free Parking
Kitchen
Coffee/Tea
Restaurant
Fitness Center
Yoga Studio
House Keeping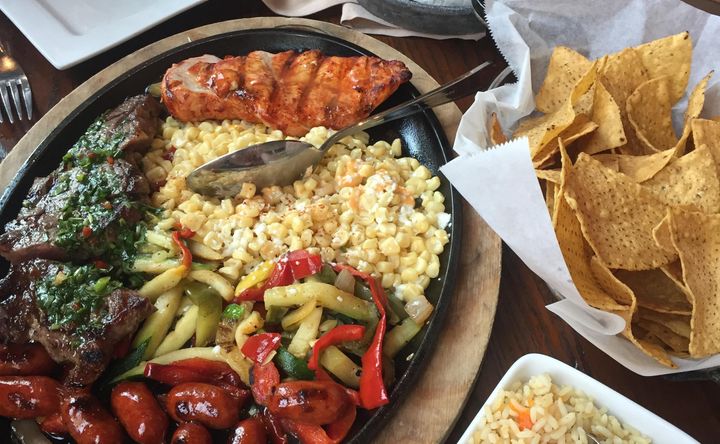 Menu Types
Vegan
Vegetarian
Pescetarian
Organic
Dairy Free
Nut Free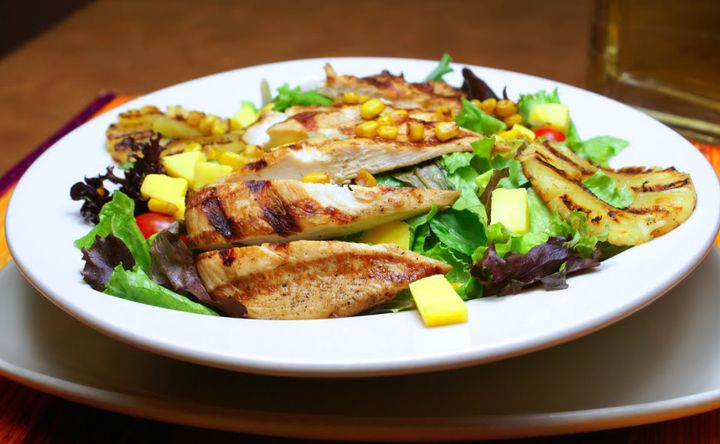 Menu/Cuisine
The optimum diet for working with Huachuma is vegetarian which we modify slightly with the occasional fish or egg dish. Our meals are homemade, right down to and including the tortillas.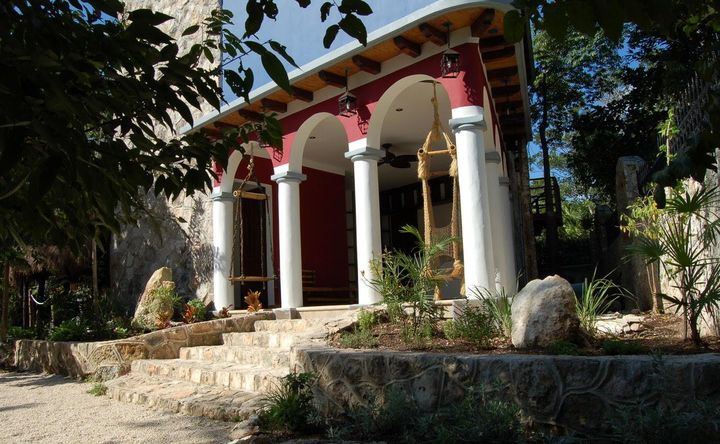 Directions
Fly into the Cancun International Airport. The ride from the airport to the retreat centre is about 20 minutes and we meet your plane. Google Maps: El Ramonal, Cancun, Quintana Roo, Mexico
---
Cancellation Policy
All deposits are non-refundable.
The remaining balance (total price minus deposit) is due upon arrival.
The remaining balance is non-refundable once paid.
Get full details...
Reviews To review this event, visit the page for the venue or retreat leaders (above).
Similar Retreats You Might Like

Thank you!
We're glad you've joined our retreat community. See you around :)
Return to my event
×