14 days online Ayurvedic spring Detox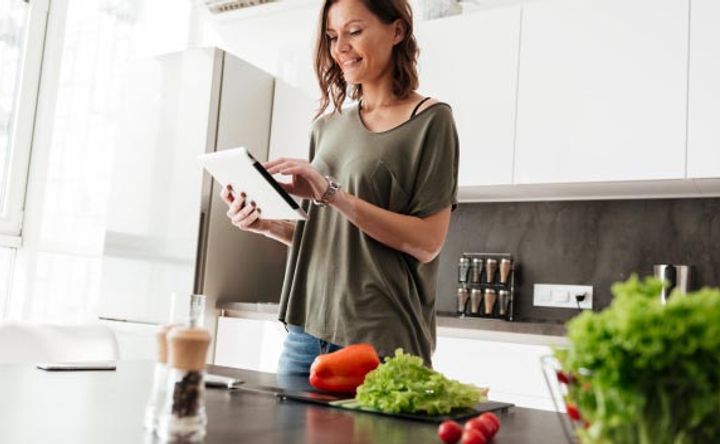 Event Highlights
This program is online and you can do it from the comfort of your own home.
Schedule
Example Daily Schedule:
Every two days, the participants will receive a detailed instruction email along with a meal, drink and habit planner that will give guidelines on meals and lifestyle activities. In a normal daily schedule, the participant will need one or two hours to practise a new activity, such as going to the fitness centre, doing a Yoga practise or meditating for the first time.
Another 1 or 2 hours are expected in the preparation of meals. Participants will receive a menu and recipe book, in which every day a new meal will have to be cooked for lunch and dinner time following the Ayurvedic guidelines and ingredients.
Participants with more free time can also engage in the closed Facebook group posting their pictures or interacting with other students in their concerns and sharings.
Besides that, the program is suitable for people during busy or normal work schedules, as the meals can be fast prepared and the extra activities can be done after working time.
About This Event
Your 14-day spring detox program at home
Inspired by holistic Ayurvedic health science, adapted to spring, easy to integrate into your everyday life.
Vaidya (Ayurvedic doctor) Chaithanya from Kerala / India, together with our Ayurveda team, has carefully and lovingly put together your detox program with the help of the Ayurvedic scriptures.
Your program is divided into two main areas:
Day 1 to 7:
Inspired by Ayurvedic health science, we work on our general habits, on our drinking behaviour and on our lifestyle. The whole thing is supported with light meditation, breathing and yoga techniques. We are laying the foundation for the second half of our 14-day online spring detox program.
8th to 14th day:
We cook simple, delicious, Ayurvedic recipes. For seven days we will detoxify with special dishes and the intake of selected Ayurvedic food supplements and thus strengthen ourselves with new life energy.
During the 14 days, you will receive a combination of e-mails and videos Online which contain the instructions for the program. Every day there will be introduced new aspects of Ayurveda routine, Detox and Lifestyle changes, including recipes, tips and practical guidelines (such as guided meditation, yoga sessions and Ayurvedic knowledge about new diet trends).
Carefully, you will be guided to transform your routine into a new healthier version according to your own body constitution, needs and personal goals.
-
Why to Detox in Spring?
Your Ayurvedic spring cleaning for your body and mind.
Winter is now (almost) over and spring is gradually becoming more noticeable. Externally, we take the change in the seasons, among other things. through more hours of sunshine, the blossoms and colors in nature or rising temperatures.
Since we as humans (microcosm) are closely connected to our environment (macrocosm), the new season also affects our body-mind system.
It is therefore important that we adapt our bodies and minds to the new season so that we can enjoy spring and the rest of the year in all its colors, full of energy and with a strong immune system.
Due to the changes in spring in nature, and its effects on our body-mind system, our digestive fire tends to be sensitive in the spring months and can therefore be weakened easily. Our immune system can also be more susceptible to external "trigger factors" (so-called allergens).
With the 14-day online spring detox program, you support your body and mind in the new season to stay healthy and vital.
For a spring full of health, joy and a big spring smile. :-)
Wellness is the compete integration of body, mind, and spirit – the realization that everything we do, think, feel, and believe has an effect on our state of well-being. – Greg Anderson
What's Included
Digital book of Ayurvedic recipes, Daily meals and diet planner, Access to meditation and Yoga activities, Closed community group on Facebook exclusive for participants, Ayurvedic basic and advanced guidelines, Seasonal care for immunity boost, Herbs for improving digestion and metabolism, Tips for allergies during the spring season and specific skin conditions, Complete Detox process that can improve overall wellbeing and weight loss
What's Not Included
Ingredients and herbs for cooking the meals suggested, Herbal supplements that should be taken during the program, Online program - accommodation is not included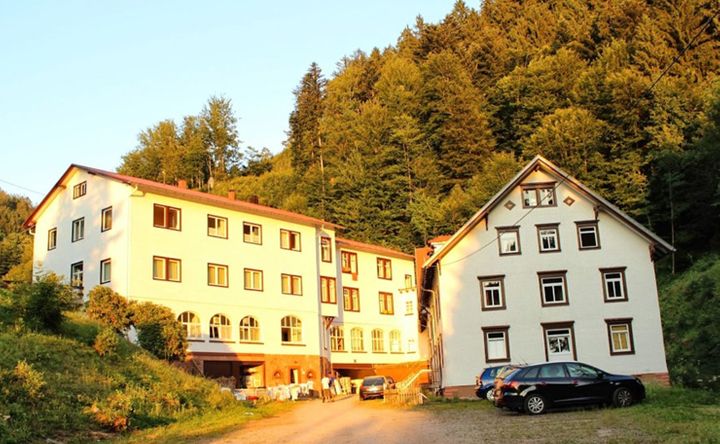 Venue Highlights
The Spring Detox is an Online Program, but besides our Online offerings, we also have a Wellness and Health Centre in the south of Germany. A beautiful place with the capacity of hosting 300 people in the middle of the Black Forest.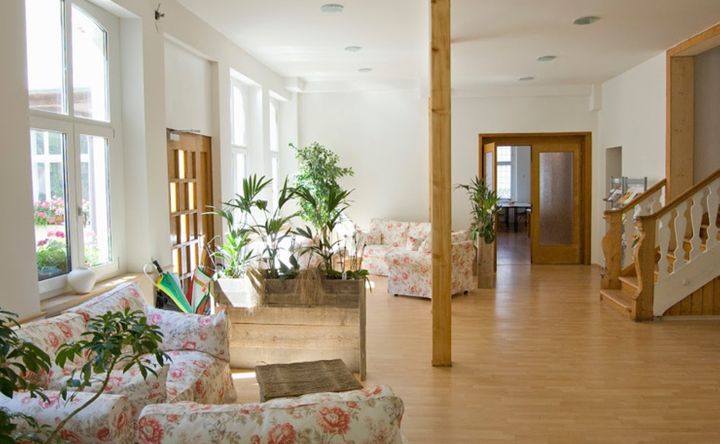 Accommodations
Our Wellness-Health Centre offers single and double room options for individual treatments and Retreats. During training programs or meditation/yoga packages, guests can also enjoy the four-shared room or dormitory options.
The Ayurveda wellness facilities are an integral part of a heritage house that serves as the European Meditation and Yoga retreat centre, creating a specific atmosphere for body, mind and spirit rejuvenation. Enjoy all the facilities the house provides, including full accommodation, three meals per day, parking, internet/phone access and more.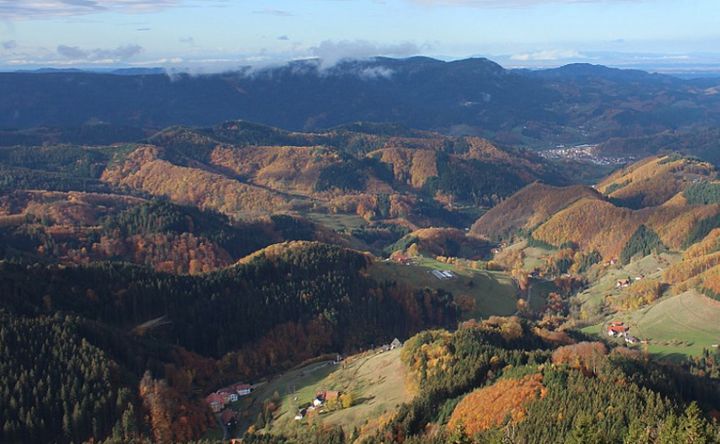 Amenities
Free Wifi
Towels
Free Parking
Kitchen
Yoga Studio
House Keeping
Ayurvedic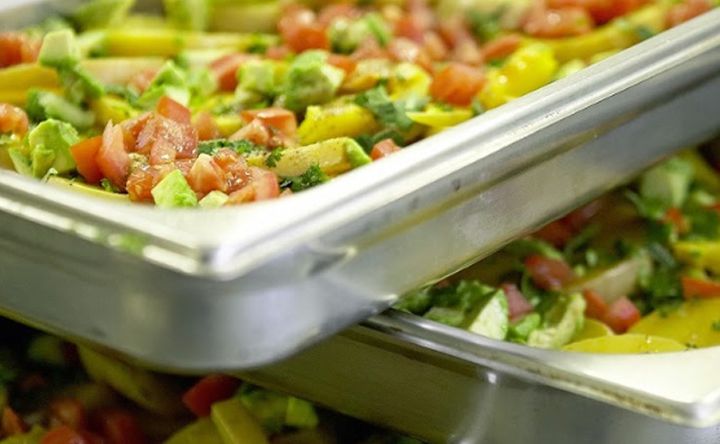 Menu Types
Vegetarian
Ayurvedic
Gluten Free
Dairy Free
Menu/Cuisine
The Menu during the Spring Detox Program is vegetarian and follows Ayurvecid guidelines to improve digestion and help the detoxification during Spring season.
Directions
By plane
Note that there are a number of airports in the vicinity so before you buy a plane ticket check the airport list below.
If you plan to continue your journey by train, check what time trains run from your airport to Oppenau. Train schedules vary and you need to ensure that you can find a connection to Oppenau at the time that you land. (See `By train´ above)
1. Frankfurt Airport
2. Frankfurt Hahn Airport
3. Baden Karlsruhe Airport
4. Stuttgart Airport
5. Strasbourg Airport (France)
6. Basel Airport (Switzerland)
-
By train:
Please check your train schedule and choose the destination Oppenau Bahnhof or Oppenau Post. You can find a detailed breakdown of your trip with changes, times and platforms by clicking on ´Print View` and then `Details`.
From Oppenau you can take a taxi to Bad Antogast or you can call us. Bad Antogast is just 5 km from the Oppenau train station.
Reviews To review this event, visit the page for the venue or retreat leaders (above).
Similar Retreats You Might Like
Thank you!
We're glad you've joined our retreat community. See you around :)
Return to my event
×