13 days 200 Hour Online Yoga Teacher Training with Explorations in Shamanism, Art, and Tantric Philosophy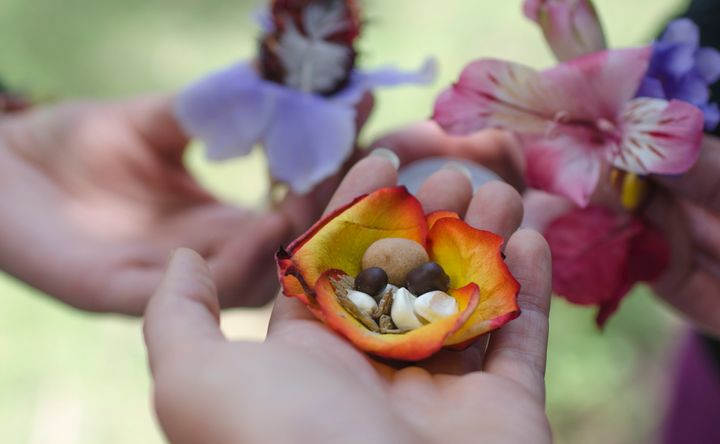 Event Highlights
Learn to teach an intuitive, restorative, and deeply meditative yoga practice.
Become a holistic yoga teacher by also experiencing Shamanism, Tantra, art, and dance
Live classes to connect with instructors and other students, and have questions addressed in real time.
Participate in sharing circles to engage with and be supported by a community.
Engage in an enriching personal and transformative process that unifies body, mind, and spirit.
Learn how to apply and integrate tantric philosophy to into your daily life.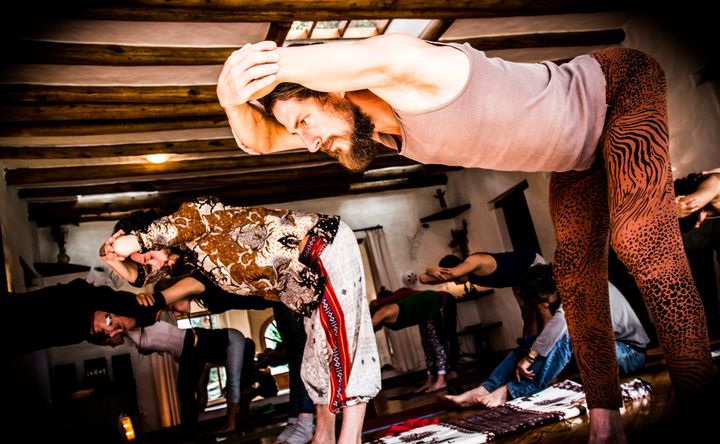 Schedule
6:30 meditation
9:00 - 12:00 yoga class
16:00 - 19:00 applied tantric philosophy OR arts OR shamanism OR any other topic related with chakras work or Anantomy
20:30 - 22:00 mantras OR talking stick OR light theory class
About This Event
After successfully holding sacred space virtually with our online 100 Hour training, we are now proudly offering our much sought-after 200 Hour Yoga Alliance Certified Teacher Training online.
Just like our in-person course, this will be taught by an international team of respected yogis, artists, and shamans. Though you may be studying from the comfort of your home, you will have opportunities to interact with fellow classmates during live-streamed classes. Our curriculum is designed to foster interpersonal support and community-building. Upon completion of the course, you will be invited to join our active and much-loved global community of Tiger Riders around the world.
No matter the medium, our program will always offer more than just a yogic teacher training. Many attest it is a very personal and transformative journey. By the end of the program, you will have deepened your connection to your awareness, creativity, and spirituality, and walk away with the power to maintain and integrate your true self in today's society. This is what it means to ride Durga's Tiger.
Though this is a virtual training, we have designed our 200 Hour Online Training to maintain the integrity and sacredness of our in-person trainings.
Students will actively participate in our live classes and extend the sacred space of each class to wherever they are.
Students can expect to be engaged for 8 hours a day during the week; for up to 4 hours on Saturdays; and have Sundays off
Subjects treated in the course are the same than the ones of our in-person trainings:
KAULA TANTRA YOGA:
The style of yoga we teach is Kaula Tantra Yoga.
This practice comes straight from an ancient lineage that is based on the teachings of Bhagavad Shanmuka Acantha Natha.
What makes Kaula Tantra Yoga special?
While most yoga is taught and practiced to prepare the mind and body for meditation, this series was born out of meditation. Thus, it is practiced in a flowing manner to build ones patience and awareness. The asanas are gently held for a period of time to allow practitioners to relax into the posture. Over time, one will learn to meditate within the asanas to connect directly with the Universe.
Each body is different so each student is encouraged to find their own way of expressing asanas. There is no pressure to compete with others or to be in "perfect alignment". This form of yoga specifically activates the diaphragm, balancing the body to then balance every other aspect of life, including one's sexuality.
In alignment with the requirements set by Yoga Alliance, you will work with asanas, pranayama, mudras, mantras, and different meditation techniques. In addition, our curriculum also incorporates a variety of unique experiences and teachings that invite students to grow in all aspects of their lives, not just in yoga. Learn more about our dynamic curriculum below.
MEDITATION
Meditation is the foundation of Tantra Yoga practices. We explore different approaches to meditation, such as chanting, dancing, breathing, and more. Meditation will help students become more present in everything they do and they will learn to transform movement, breath, and creativity within the meditation itself. This is the art of "not doing" but "being" where one taps into the sacred space within him or herself.
KUNDALINI YOGA
Kundalini yoga, as taught by Yogi Bajhan, is another form of Tantra Yoga that is focused more on the movement of energy through the body. Each practice (called kriyas) will target specific chakras or parts of the body's system to help students become more in touch with all of their energetic bodies, not just their physical one.
SHAMANISM
As the school was born out of Ecuador, which boasts a thriving indigenous population, we feel it imperative to share about Andean culture and its cosmovision with the world. This cosmovision aligns with many philosophies and teachings of ancient Eastern cultures. The parallels include energy work, astrology, subtle anatomy, and physiology. Students will be lead through shamanic experiences of re-establishing their connection with nature and the environment around them.
INTUITIVE ANATOMY AND PHYSIOLOGY
Our approach to anatomy is unique in that we place special emphasis in intuitive learning over memorization. Our anatomy and physiology classes are designed to connect students with their inner body intelligence. Students will be able to listen to their bodies better and act according to its needs in the moment, rather than waiting and acting from just the mind.
DURGA'S TIGER DANCE
Durga's Tiger Dance is a unique form of movement developed by Iris Disse. It shares many principles with Ecstatic Dance and Five Rhythms. It is based on yogic energy work, different dance styles, and voice work. The class is designed to help students deepen their awareness, creativity, and relaxation while moving their bodies and expressing themselves through sound. No prior skills or dance experience is necessary. Much of the class is done with the eyes closed and students are encouraged to dance as if no one is watching.
APPLIED TANTRIC WISDOM
In this class, Iris shares tantric practices that can be immediately applied to students' everyday lives. These practices help build intimacy between their relationships, romantic or otherwise. They also invite students to explore their life force energy, much of which is focused in their sexuality. (Classes will not involve nudity, sexual contact, or anything sexually suggestive). Students also learn the importance of rituals and how to create and hold sacred spaces.
ART AND THEATRE
Theses classes are designed to help students find a playful way to become conscious of their emotions and invite students to engage with them. They are a bit of a wild card as they are shaped around the specific cohort of students. However, the principles remain the same:
Get in touch with one's' inner child, intuition, and inner artist
Utilize and develop right-brained lateral processing
Recognize and release patterns and blockages
Be present
Work in groups
Approach everything from a new perspective
These classes are an energetic training that combine improvisation, clowning, dancing, musical/rhythm work, meditation, and practical shamanism.
TALKING STICK
Talking Stick is a sharing circle that is held every week. Everyone who is part of the course will be in attendance to see, hear, and witness each other. We have found that this practice creates a social field that supports individuals to share from their hearts and help explore new possibilities in their lives. It is a safe and sacred time and space where all topics are welcome.
Imagine finding a space and people, where it finally is about the essence of life - of you. Alle the classes were so nourishing for body, soul and mind and opened up doors for new life energy, new creativity and new strength, joy and playfulness.
What's Included
Yoga Alliance and Yoga Alliance International Certification
Live classes with real-time access to teachers
Access to course recordings for 30 days after the training ends
Course manual
Upon completion of the course, access to Durga's Tiger School Global Community group
What's Not Included
meals
accommodation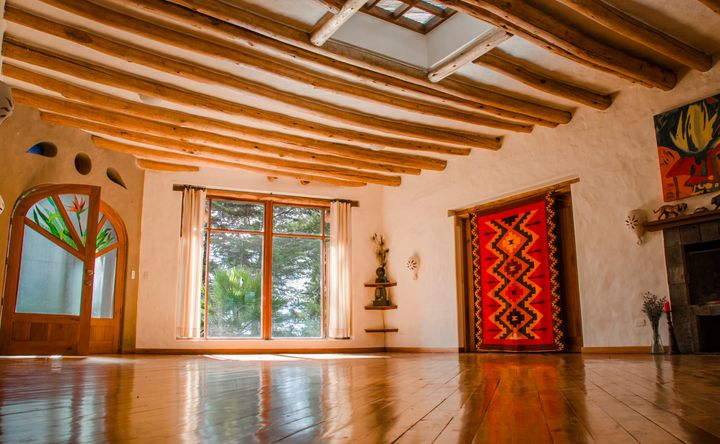 Venue Highlights
Students from around the world are welcome to join this training. It will take place in the sacred space of their own home. The training consists of a mix between live classes held over Zoom and pre-recorded videos which will always be followed by live discussions of the content.
Live classes are held from our Ecuador location, which will begin in the morning in North, Central, and South America, and in the afternoons in Europe. Pre-recorded classes will be followed up with a live discussion session. In this way, people joining from different parts of the world can participate to classes at the same time and work all together.
Students will have the flexibility to watch the pre-recorded content at their convenience and will have access to all content for up to 30 days after the training ends.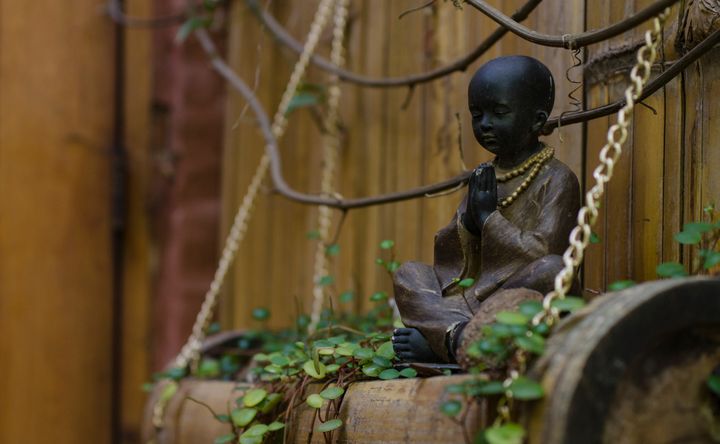 Accommodations
Students from around the world are welcome to join this training. It will take place in the sacred space of their own home. The training consists of a mix between live classes held over Zoom and pre-recorded videos which will always be followed by live discussions of the content.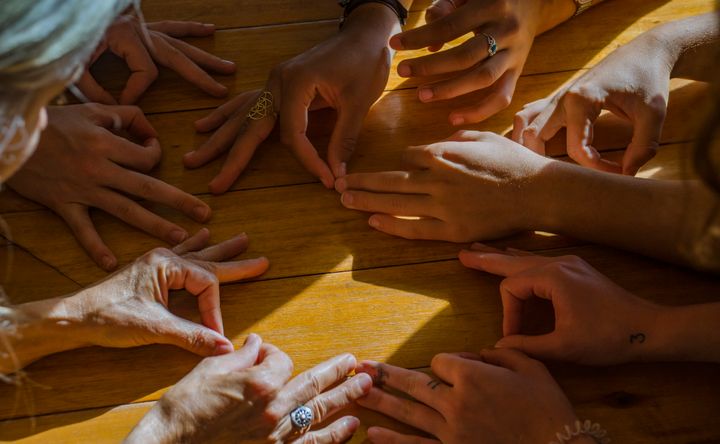 Amenities
Free Wifi
Towels
Coffee/Tea
Yoga Studio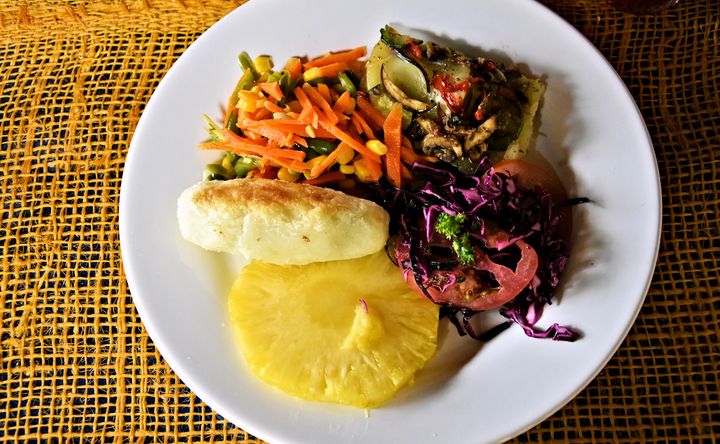 Menu Types
Vegan
Vegetarian
Gluten Free
Dairy Free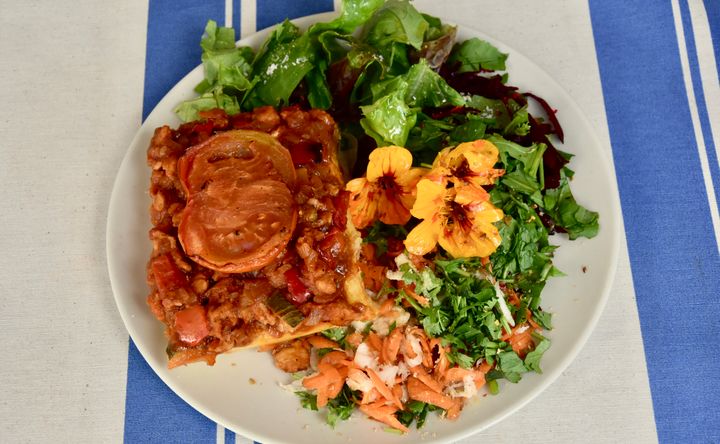 Menu/Cuisine
Because this is an online course, food will not be provided. We encourage students to be mindful about taking care of their bodies throughout the training and to do what they feel is best for them. If students would like to discuss what a healthy diet involves, we invite them raise questions during live sessions.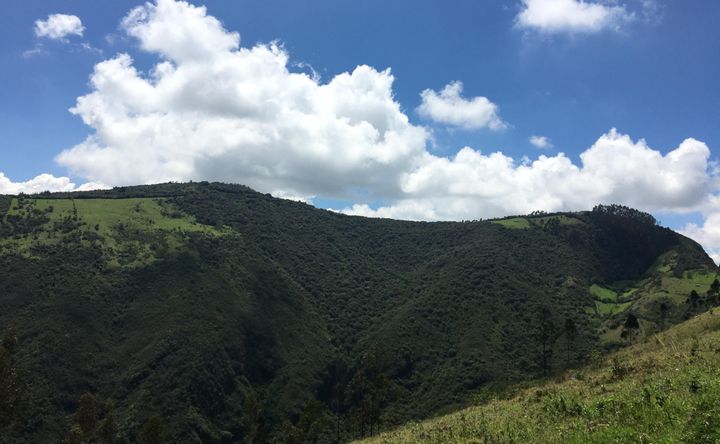 Directions
Directions for taxi drivers
Arriving from Quito you'll enter in Tumbaco through the Interoceánica. You will see a Santa María supermarket on your right, keep going straight on for about one kilometer more. Turn right on Guayaquil Street, opposite a "Gasolinera Primax" (gas station) by the "Semaforo" light. Drive towards the "Colegio Pachamama," cross a bridge over the "Ruta Viva" highway, until you get to a big football field in Rumihuaico area (Comuna Leopoldo Chávez). Go straight up to the hill, after 100 meters the street makes a Y split. Then you keep right (the opposite direction from Pachamama) uphill on the new paved road. Continue 1.5 kilometers, more or less, and on the right side you will see a blue house. Casa Kiliku is directly behind it. Look for the little sign that says "Casa Kiliku lote 169".
If you arrive by the Ruta Viva from Quito take the exit after "Intervalles," just after the 8th Km. This entrance doesn't have a sign, it's located between "Intervalles" exit and "Tola Chica" exit. It goes up to a bridge that connects with "Calle Carchi". When you arrive up to the bridge you turn right and continue until you reach Rumihuaico football field. From there follow directions as explained above.
From the airport by the Ruta Viva you enter after "Tola Chica" exit. (KM 8th). When you get to the bridge that connects with "Calle Carchi", you turn left.
If you take the wrong exit and you enter from "Tola Chica," you'll find another bridge where you can turn back and follow a lateral street of Ruta Viva until the bridge that connects with "Calle Carchi."
Reviews To review this event, visit the page for the venue or retreat leaders (above).
Similar Retreats You Might Like

Thank you!
We're glad you've joined our retreat community. See you around :)
Return to my event
×