LIVE ONLINE — Exploring Non-Duality as a Way of Being
About This Event
In this daylong online retreat, we will explore how the teachings of Vimalakirti, Chan (Zen), and Dzogchen do not aim at any specific experience. They do not try to calm agitation or clarify confusion but rather see any experience as an expression of freedom. This may be quite a challenging view, but it is a view that is profoundly freeing.
IMPORTANT INFORMATION. Please read carefully!  A Zoom link will be emailed to all those registered after registration closes 2 days before the retreat opens. If you register after this, you'll receive the link before the retreat begins.
If you don't see an email from Natural Dharma Registrar or Wonderwell Mountain Refuge, it may have mistakenly been sent to your spam folder. Please open your spam folder and, if you find an email from us, open it and mark it as "Not spam." Please add the email address you see in the From line to your Contacts to ensure our emails land in your inbox. Contact us at (contact info blocked) if you do not receive the Zoom link.
SUGGESTED READING
The Family of the Tathāgatas (the begging) from The Sūtra of The Teaching of Vimalakīrti, edited by Robert Thurman
The Buddha before Buddhism: Wisdom from the Early Teachings by Gil Fronsdal. The whole book is very interesting.
The SUDDHAṬṬHAKA SUTTA - The Eightfold Discourse on the Pure [Brahmin:1]
Verse 788: "I see the Pure, the Superior, and the Healthful; It is by what one sees that a person is purified." [The Buddha:] "With such knowledge, having known 'the Ultimate,' and observed 'the Pure,' one believes in knowledge."
Verse 789: "If people are purified by what they see, or if suffering is abandoned through knowledge, then someone with attachments is purified by something other. A belief like this is betrayed by how it's proclaimed."
Verse 790: "No [true] brahmin speaks of purity in terms of something other or in terms of virtue, [religious] observances or what is seen, heard, or thought out. Merit and evil do not adhere to someone who has left behind what's grasped, who doesn't make up [anything] here."
Verse 791: "Abandoning one thing, people cling to another; Pursuing craving, they don't transcend their clinging. They let go, they grab; like a monkey, they release one branch to grasp [another]."
Verse 792: "People attached to concepts, in undertaking [religious] observances, experience highs and lows. Great sages, having known by means of knowledge, having understood the Dharma, don't experience highs and lows."
Verse 793: "They aren't foes to anything seen, heard, or thought; How, in this world, could one have assumptions about those who see in this way, whose conduct is open?"
Verse 794: "They don't categorize, honor, or claim [anything] to be 'absolute purity.' Having abandoned -greed—the knot of attachment—they do not form any wish for anything in the world."
Verse 795: "[True] brahmins who've crossed the boundaries wouldn't grasp anything they can know or see in the world. Neither passionate for passion nor obsessed by dispassion, there is nothing here to grasp as superior (ultimate)."
Schedule (all times EDT)
9:00 – 9:45 am              Dharma Talk and Meditation
9:45 – 10:30 am            Questions
10:30 – 10:45 am          Pause
10:45 am – 12:00 pm    Meditation in Movement off-line
2:00 – 3:00 pm              Teaching and Q&A
3:30 – 4:30 pm              Video Teaching
Wonderwell Mountain Refuge strives to offer retreats in a manner that is non-cost prohibitive and inclusive to persons of all means. If the full retreat cost would create an undue financial burden, we encourage persons to apply for scholarship and work-study. Whether one needs to request aid to defer a large or small portion of the cost of a retreat so as not to incur a financial burden, we strive to accommodate you. This link will take you to information about our work-study and scholarship possibilities.
Wonderwell Mountain Refuge Full Calendar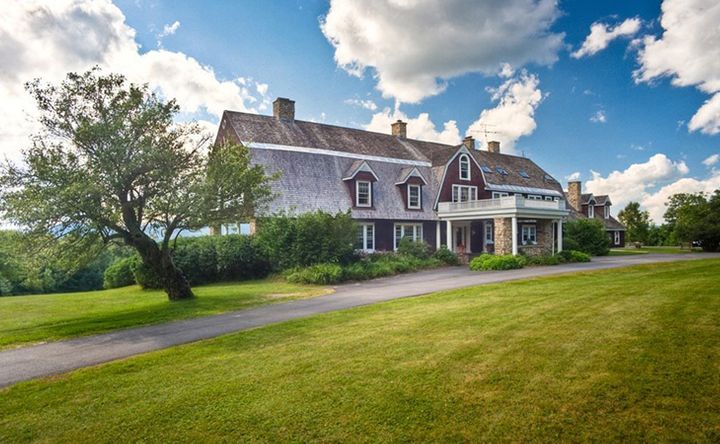 Venue Highlights
Located on twenty-five acres of rolling hills in Springfield, New Hampshire, Wonderwell was originally built as a summer home in 1911. Tranquil and serene, surrounded by woods, meadows, gardens, and century-old stone walls, Wonderwell's stately main building offers a comfortable and spacious setting in which the transformative potential of meditation—for work, community and daily life—can be explored and realized. Recently, due to its many unique features, the building has been recognized as a New Hampshire state historic site.
The house is situated on a west-facing hillside with sweeping views of sky and mountains. On one end of the building is the Great Room, now the meditation hall, which can accommodate groups of up to 100 people. The hall has an oak balcony encircling the room above and two fieldstone fireplaces. Other features of this historic building include a large covered porch for outdoor practice, a kitchen with industrial appliances, dining facilities, 13 bathrooms, and 15 bedrooms of varying capacities sleeping up to 36 people. We have been working tirelessly, with a successful major capital campaign and continuing renovations, to bring Wonderwell into the 21st century, and complete the work necessary to keep this lovely historic building code-compliant, safe, and sustainable.
The house is partially shielded from a country road by majestic, old oak trees, and is framed by well-established perennials, with multiple garden spaces. Behind the house is an acre of open field that gives way to sloping forested land with excellent trail system potential and sites for several retreat cabins. The back of the house faces west toward jaw-dropping, sky-gazing views of Mount Croyden, behind which the sun sets in the evening.
For the many volunteers and benefactors who support Wonderwell, as well as for the people who work there, caring for Wonderwell has become a practice of sacred stewardship. For all of these people, Wonderwell is not just a building; it is a community.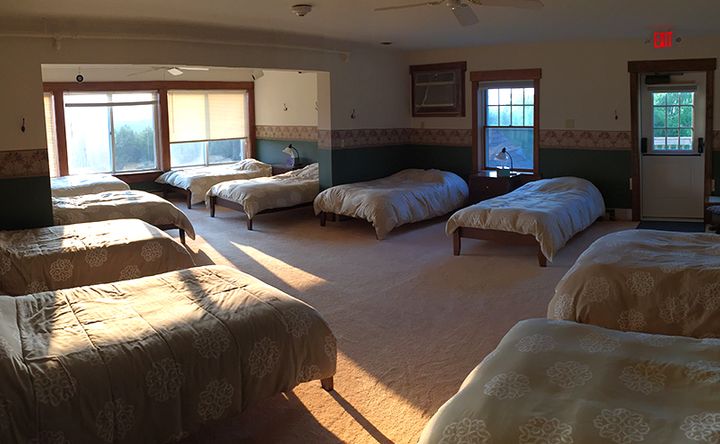 Accommodations
We offer a variety of accommodations, from dormitories for women and men, to double shared rooms some with private bath, some with shared bath, private rooms with private or shared baths, and a lovely Benefactor Suite at some retreats. We also offer the possibility of camping in warmer months, and all retreats also have a non-residential option, if you are commuting from home or staying at a local B&B or motel.
Amenities
Free Parking
Coffee/Tea
Ceremony Space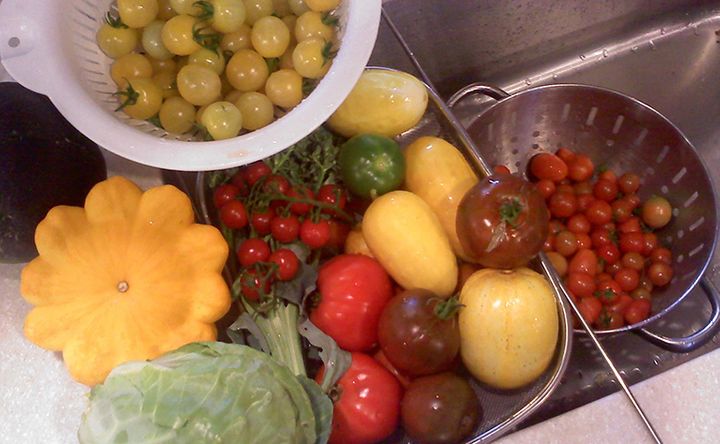 Menu Types
Vegan
Vegetarian
Organic
Gluten Free
Dairy Free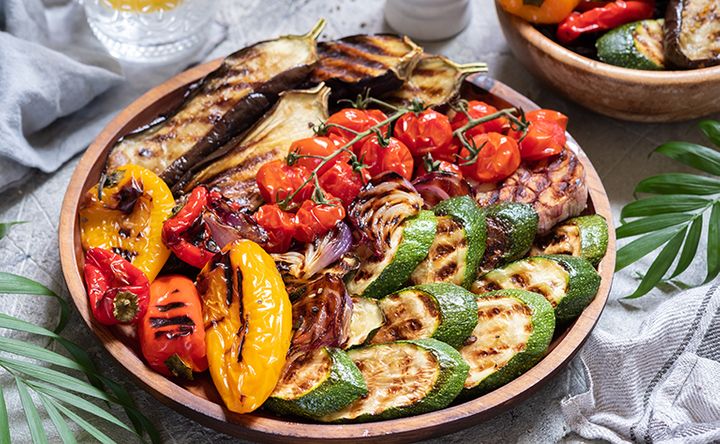 Menu/Cuisine
Breakfast, lunch, and dinner are included in your accommodation fee. Our kitchen is dedicated to providing local fresh and/or organic foods whenever possible and we enjoy relationships with Kearsarge Food Hub, and other farmers in the area.
All meals are vegetarian, with gluten-free and dairy-free options available at every meal. Meals are served buffet style. Snacks such as fresh fruit, toast and crackers, nut butters, jams, nuts, and dried fruit are available 24 hours a day. Coffee is offered, usually until lunchtime, and hot water and all kinds of teas are always available.
The fee for the commuter registration option also includes all meals.
Directions
From Boston and points East
By Car: Wonderwell is a 2 hour drive from Boston. Take Highway 93 North to Highway 89 North. Take Exit 12A. At the bottom of the exit ramp, take a right turn. When that road T's take a left onto Route 114. Take Route 114 past Lake Kolelemook (to your right). After going through the small town of Springfield, turn right on Philbrick Hill Road. Wonderwell is at the top of the hill, on the left.
*By Bus: The Dartmouth Coach runs from Boston (from Logan Airport and South Station) to New London (the Wonderwell stop) many times a day, and is a quick, efficient way to travel here. The Coach has wifi on board. Tickets can be purchased online or at South Station in Boston.
From NYC
*By Bus: The Dartmouth Coach runs from New York City to Lebanon, NH. The coach is a direct and comfortable way to travel between NYC and New Hampshire. For more information, see the Dartmouth Coach website.
From the Upper Valley
By Car: Wonderwell is 30 minutes south of Lebanon, NH on Highway 89. Take Highway 89 South to exit 13 (Grantham). At the bottom of the exit ramp, take a right turn. Continue past the Post Office until you intersect 114, and take a left. Take Route 114 for about 4 miles until Philbrick Hill Road and take a left. Wonderwell is at the top of the hill on the left.
*See our website for information on getting picked up at a bus stop.
---
Cancellation Policy
100% deposit refund for cancellation 30+ days before event.
50% deposit refund for cancellation 15-29 days before event.
0% deposit refund for cancellation 0-14 days before event.
The remaining balance (total price minus deposit) is due upon arrival.
Get full details...
Reviews To review this event, visit the page for the venue or retreat leaders (above).
Similar Retreats You Might Like
Oct 9 - 11, 2020 (3 days)

Oct 16 - 18, 2020 (3 days)

Thank you!
We're glad you've joined our retreat community. See you around :)
Return to my event
×