ASHTANGA VINYASA YOGA - TEACHER TRAINING, Yoga Alliance (US) reg. in Andalucia, Costa del Sol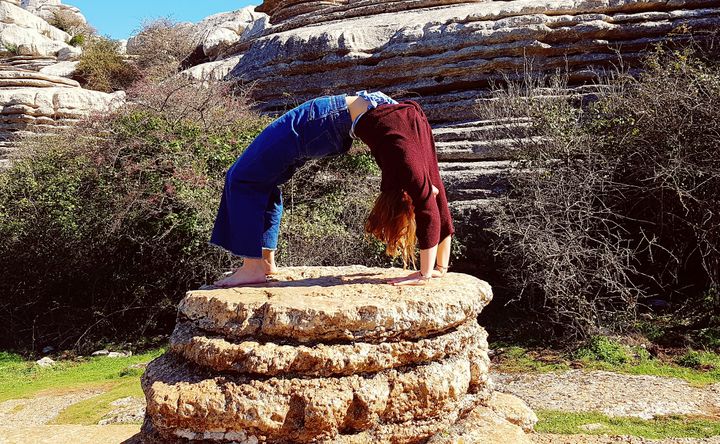 Event Highlights
The focus is on the Primary Series of Ashtanga Yoga – depending on your level
you may advance into and through the Second Series.
 Learn in-depth about Ujjayi (breathing techniques); Bandha (inner energy flow)'
Dristi (concentration)
 Get the code ('count') to teach a guided Ashtanga Vinyasa class for the Primary
Series worldwide.
 Discover the Ashtanga Yoga background (Vinyasa Krama) and adaptations for a
healthy flow (Vini Yoga techniques).
 How to use props for alignment and restorative yoga (BKS Iyengar techniques).
 Teaching methodology – Tools for teaching and sequencing: how to build up a
general Yoga class or a Vinyasa Flow, based on themes.
 The Art of Assisting ('Hands-On')
 Basic principles and applied Yoga Anatomy.
 Practice of Pranayamas, Mudras (asanas with inner concentration to balance
energy) and Meditation.
 Yoga Philiosophy: Patanjali Yoga Sutras – a modern approach for the everyday
life.
 Kirtan and Vedic Fire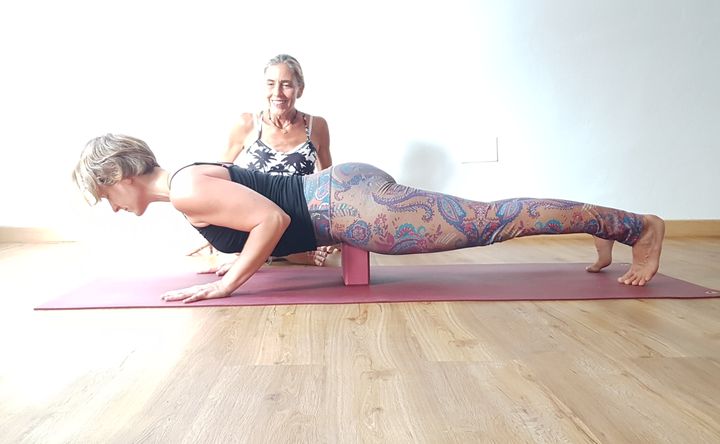 Schedule
*This schedule is an example and subject to change.
08:00-08:40 Meditation, Pranayama, Ujjayi breathing.
08:45-10:45 Mysore Yoga Practice (1
st week is a mix of guided, led and self-practice)
11:00-12:00 Healthy vegetarian brunch by the pool
12:30-13:30 How to teach (1st and 2nd weeks)
Functional Anatomy (3rd week)
Practicum (4th week)
15:30-17:00 Techniques and Hands On sessions
17:00-18:30 Philosophy or Pranayama and Mudra sessions following Sri Sribhashyam
(alternating)
Vegetarian day-box, general drinks (tea, water, etc) are provided throughout.
About This Event
Immerse yourself in a four week Yoga Retreat to study the traditional Ashtanga Yoga Primary Series in-depth and advance to your full potential. You will learn indepth the Asanas of Primary Series of Ashtanga Yoga, experience how to use breath and energy movement by knowing about the subtle aspects of Bandha (energylock) and Dristi (focus). As you learn to ride on the waves of Ujjayi breathing, you may be able to drop all tension from your body and mind, and shift into a new perspective on life.
You will learn how to break down a posture to its individual elements, how to simplify or intensify and adapt each posture to your body and ability, and to others you may teach.
With the help of the elements of Vini Yoga (the "step by step guide" of asana) and Vinyasa Krama (the system behind Ashtanga) you will integrate many approaches to the same asana and also learn how to use props for healthy and stable alignment (to experience the aspects of a posture that it is "stable and sweet")
INHALE - EXHALE - HAPPINESS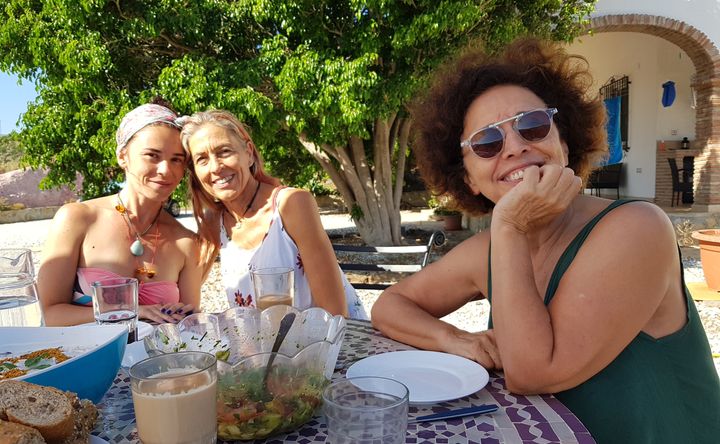 What's Included
28 days of teaching
28 days accommodation in the Finca El Ocle,
every day brunch and Dinner
Tea and Coffee - Bar
Kirtan Singing Circle
Vedic Fire ceremony
and much more
What's Not Included
Excursions and alkoholic drinks
Flights
Airport transfer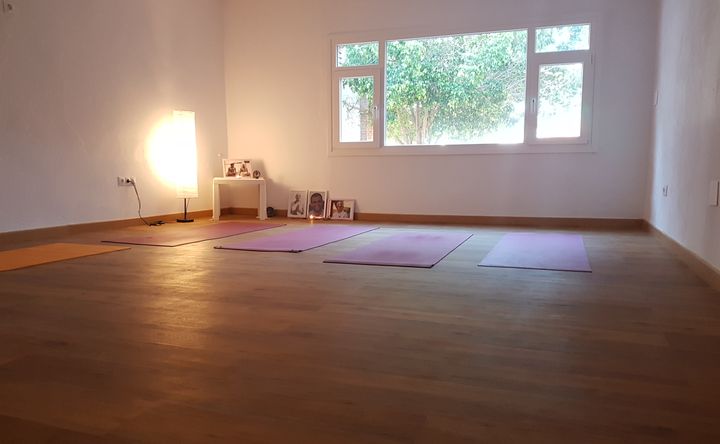 Venue Highlights
PROGRAM: Sunday Arrival, , Saturday Departure
Monday - Friday
08:00 - 09:45: Meditation, Pranayama and essential breathing technics
10:00 -12:00: Ashtanga Mysore practice for all levels!
17:00 - 19:00: Monday and Wednesday: Asanas, Pranayama, philosophy and transformative inner journeys
Kirtan-Singing-Circle with Govinda and the Singing Yogis
Sightseeing/Shopping trip to Malaga
VAMOS A LA PLAYA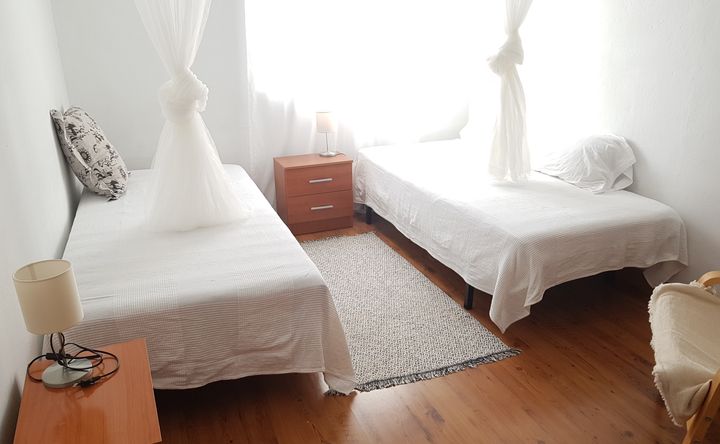 Accommodations
This Ashtanga Retreat is a mainly non-residential program.
However, we offer 2 nice rooms:
* twin bed-room for 2 yogi/nis, and
* single or double-room to stay at our "Finca el Ocle". Please ask us via email about availability.
You will find great places to stay around Cajiz or Benajarafe (beach-side).
Please search for Cajiz (Malaga), Spain (or ask us for our accomodation-list)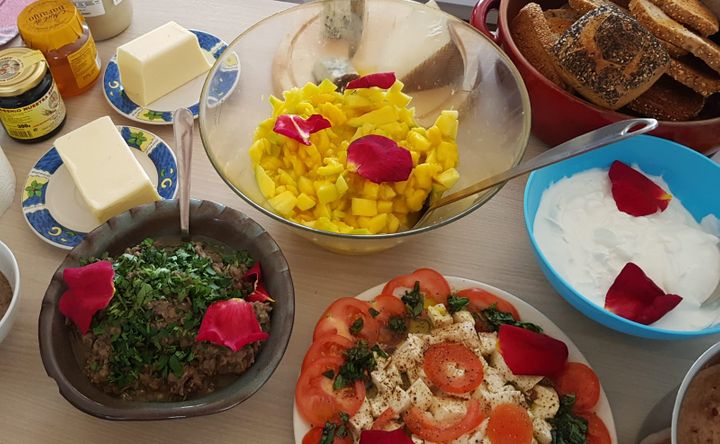 Menu/Cuisine
After Yoga enjoy our vegetarian brunch, in a cozy warm heartful atmosphere in a nature setting.
The Finca el Ocle with its yogashala, big terrasse and nice swimming-pool, chill areas, views to
the sea - offers you everything you need for having a nice time-out,
just for some hours to renew and relax, or for a longer stay.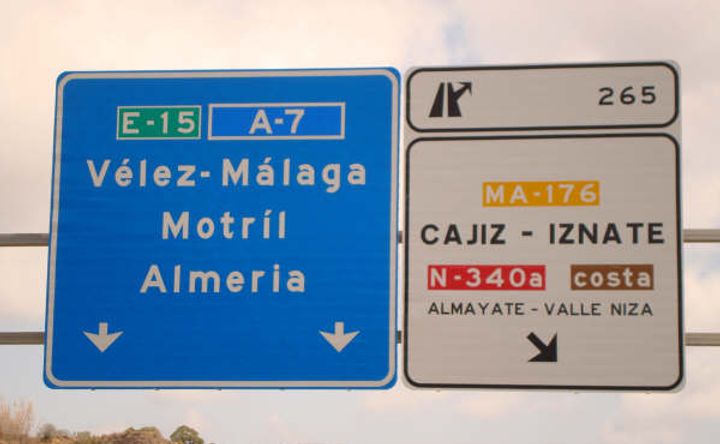 Directions
HOW TO REACH CAJIZ (VELEZ-MALAGA):
The Airport of Malaga is only a half-hour drive to Cajiz
By car: Autovia A7, from Malaga, follow direction to Almeria / Motril, take the exit N° 265 Cajiz,
Iznate. Follow the MA 3203 up to Cajiz.
Taxi is around 50 EUR to Cajiz
Bus: There is a bus from the aeropuerto every ½ hour to Malaga (3 EUR) from there, take a bus
direction to Velez-Malaga. We will pic you up in Benajarafe or Valle Nizza at the bus-stop.
---
Cancellation Policy
100% deposit refund for cancellation 60+ days before event.
50% deposit refund for cancellation 30-59 days before event.
0% deposit refund for cancellation 0-29 days before event.
The remaining balance (total price minus deposit) is due upon arrival.
Get full details...
Reviews To review this event, visit the page for the venue or retreat leaders (above).
Similar Retreats You Might Like

Thank you!
We're glad you've joined our retreat community. See you around :)
Return to my event
×