A Path To Self Realization: Online Meditation Course with 21 sessions
Event Highlights
Every week there will two morning and two evening meditations that will also be recorded and available to view for 48 hours after each session.
This course will bring you:
A deeper grounding in your capacity to be fully present in the moment
Better connection your body, intuition, emotions and spirit, relaxed mind
More energy, flowering creativity and better focus
More relaxation, reduced stress and anxiety
A connection to your life purpose
An ability to deal with life challenges from a place of relaxed presence
Guidance on the process of Manifestation
An enhanced ability to step into a meditative space at any time during your day
Schedule
You are warmly invited to join us on this wonderful journey of your self fulfilment. There will be 4 classes per week, 2 in the morning and 2 in the evening. Each week will focus on a specific theme. Each session will be recorded and available to view after the meditation for 48 hours.
Evening sessions:
Mondays (October 5th, 12th, 19th, and 26th and November 2nd) and Wednesdays (October 7th, 14th, 21st, 28th, and November 4th)
19:00 - 19:10 Opening circle, introduction of the theme
19:10 - 19:40 Guided meditation
19:40 - 19:45 Questions and answers, closing circle
Morning sessions:
Tuesdays (October 6th, 13th, 20th, 27th, and November 3rd) and Thursdays (October 8th, 15th, 22nd, 29th, and November 5th)
07:00 - 07:10 Opening circle, introduction of the theme
07:10 - 07:40 Guided meditation
07:40 - 07:45 Questions and answers, closing circle
+ wrap up session on Saturday 7th of October (10.30-11.30. am CET)
Timing of sessions (GMT+2/GMT+1)
About This Event
A unique online meditation course enhanced with thematic narratives to support your ability to step into your inner peace at any time.
Meditation is a gateway to your unique Self, the still and peaceful centre in the hurricane of the relentless stream of thoughts and stories. It's the natural source of your inner peace, wisdom, energy, creativity and joy which is your authentic nature.
Self realisation has been described as a journey that takes us deep within ourselves to uncover these unique and divine characteristics. The Path to Self Realisation is a journey to every corner of your Being, to know who you are, your true purpose and to find the many treasures that lie within you.
In this course, you'll step into the wonderful journey of an exceptional meditation practice enhanced by the unique narrative and guidance of our Path to Self Realisation program.
In each session Peter will guide you with his rich and comforting voice, to explore various life themes to accompany you on this special journey. The narrative will be grounded in the Practice of Presence approach, a gentle, simple, yet effective guidance into the here and now.
You will enhance your ability to be present, grounded, relaxed and empowered at any time, anywhere you are and whatsoever you are doing. Because the meditation practice does not finish with the ring of a bell at the end of the session. Your practice is 24 hours a day, every day, until the practice reveals your true nature, your authentic Self.
Morning sessions (every Monday and Wednesday from 7:00 p.m. to 7:45 p.m.): Meditating at the start of the day can bring many benefits to your health and wellbeing. It supports you to set yourself up for the day ahead, whatever that may be. If you can get into a daily morning practice, even for a couple of minutes, you will be surprised at how much calmer, focused, energized, and creative you feel in your day.
Evening sessions (every Tuesday and Thursday from 7:00 a.m. to 7:45 a.m.): Closing the day with meditation is the best way to relax after your working day and process any challenges it may bring. It supports you to come back to yourself, to re-center, revitalize, and get new insights. Evening meditation also improves the quality of your sleep, so you feel more rested for the coming day.
In your free days, we highly recommend practicing on your own to build your routine and discover which elements of the training work for you.
THEMES OVERVIEW
Week 1: Foundations (October 5th to 8th): A solid grounding into the practice of being present in every moment. Being present means being in 'flow'. Here, you learn how to fully connect to the body, relax the mind, and enjoy resting in your natural peace. Being the center of the cyclone.
Week 2: The heart (October 12th to 15th): An open heart allows you to heal, to be inspired, and to lift your energy to a higher and more empowered vibration. It is the key to opening the mysteries of your being.
Week 3: Challenges (October 19th to 22nd): Life is challenging and this week's focus is bringing awareness into the areas of life where you are faced with these 'opportunities' to transcend your limitations and limiting self-beliefs.
Week 4: Manifestation (October 26th to 29th): In this week, you will learn the basic known keys to the process of manifestation. The sessions will focus on how to reveal and open the unfoldment of your life purpose. What engages and energizes you? What is alive in you? What is your purpose, your heart's desire and how to bring it into your life?
Week 5: Meditation in a daily life (November 2nd to 5th): In the final week, you will explore meditation techniques to use in everyday life. This will help to deepen your practice and understanding of the previous sessions. Additionally, there will be space to ask questions
The art of being human is to live life in all its aspects, yet with awareness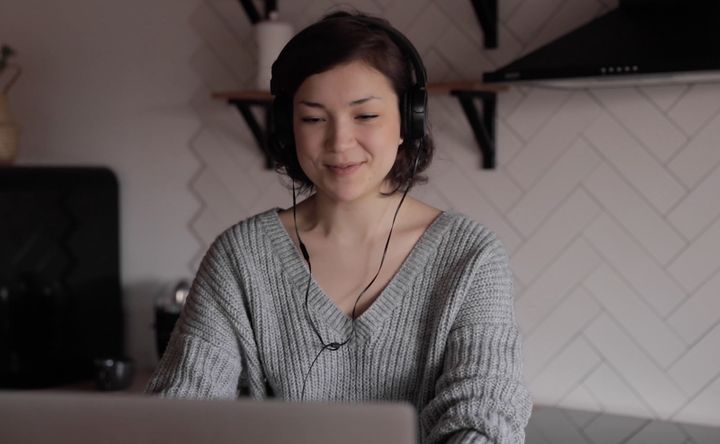 What's Included
Total of 21 meditation sessions
4 meditation sessions every week (2 mornings and 2 evenings) + wrap up session on Saturday 7th of October (10.30-11.30. am CET)
Free access to a recording of each meditation for 48 hours after live session.
What's Not Included
Food
Accommodation
Travel is not necessary
Venue Highlights
Home sweet home. This is online retreat so can rest in your own space and enjoy each session from the comfort of familiar surroundings.
Directions
This course will be held via ZOOM.
Make sure you are in a quiet place where you will not be disturbed. You may wish to enhance your environment, light a candle, have background music ready to play when you are meditating, hold a crystal, diffuse some essential oil, or set the mood in any way you would like.
Please access your link to Zoom five minutes before so you are ready to start on time.
Reviews To review this event, visit the page for the venue or retreat leaders (above).
Similar Retreats You Might Like
Dec 4 - 10, 2020 (7 days)

Apr 7 - 12, 2021 (6 days)

Thank you!
We're glad you've joined our retreat community. See you around :)
Return to my event
×