Online Retreat: 7 Day Self Retreat with Steven Smith
About This Event
This 7-day supported self-retreat will be run via Zoom. This course is designed for Steven and co-teacher Darine to support yogis to do a retreat at home, with as much participation in a silent container as they can-given their particular home circumstances. The request is that yogis shift from their daily life schedule to a home retreat. The expectation is that yogis participate in the guided sittings, interviews, Dharma talks and as much of a home meditation retreat schedule as they can.
For experienced yogis who can follow a full-time schedule:
6am to 12pm - 6 hour mindfulness block
Yogis can make their own schedule around instructions, guiding sittings and talk.
It might look like:
6am to 8am: wake-up, wash, walk/stretch, eat
8am: to 12 noon: sit and walk: 4 hour formal practice period
Make own schedule to include guided practice times online
12 noon to 2pm: rest, walk, stretch
2pm to 8pm: 6 hour formal practice period.
sit, walk, stretch, rest in order that works best outside online scheduled practice, Dhamma talk times
Suggested: 8 to 12 hours total mindfulness practice according to ability and intention
````````````````````````````````````````````````````````````````````````````````````
Retreat-lite: for those needing a lighter schedule or "whatever you can do".
Morning to noon: 4 hours formal practice
Noon: rest
Afternoon to evening: 4 hours formal practice
Suggested: 6-8 hours total.
Expectations:
To practice mindful awareness from wake-up to rest times and sleeping at night.
5 precepts. 8 precepts if able to. Please ensure you are able to attend all guided sits, interviews and Dharma Talks. The finalised schedule will be sent out the week before the retreat start.
Be relaxed and at ease. Practice with kindness and intention to be aware throughout waking hours. Similar to retreat.
Please try to resist online entertainment, news and unnecessary distractions.
It is rare to have unbroken silent awareness periods and challenging to create them in our homes.
The whole world needs our practices of mindful awareness and brahma viharas here and now.
It is a requirement that you have the capacity to access Zoom and a private place to be during the online sessions. Zoom can be easily accessed via a computer, tablet or phone. We can help you with the set-up if need be.
````````````````````````````````````````````````````````````````````````````````````
Anchored in the Theravadan Buddhist Burmese lineage of Mahasi Sayadaw since 1974, Steven Smith was trained and sanctioned as a teacher by the late revered monk and meditation master Sayadaw U Pandita. Steven teaches Vipassana and the Divine Abodes (loving-kindness, compassion, joy, equanimity) in meditation retreats in Asia, Hawai'i, North America and Australia. He co-founded Vipassana Hawai'i in 1984 and in 1995 founded the MettaDana Project for educational and medical projects in Burma. Also in 1995 Steven helped establish the Kyaswa Valley Retreat Center in Burma, headed by the late Sayadaw U Lakkhana, Abbot of Kyaswa Monastery.
This retreat is suitable for beginners and experienced meditators.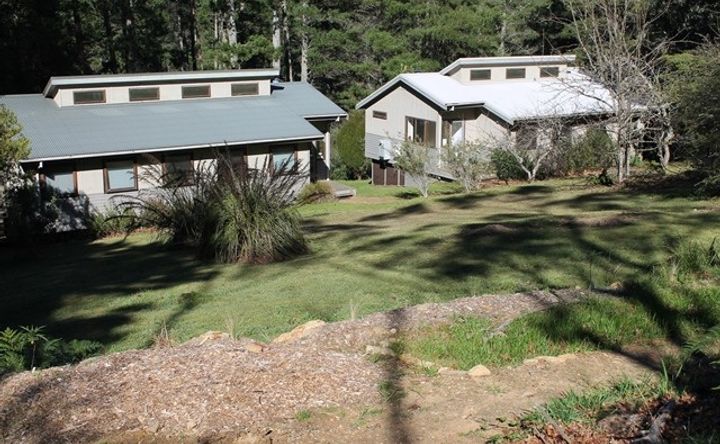 Venue Highlights
The Centre is located in a tranquil setting in the small town of Medlow Bath in the City of Blue Mountains, two hours by train from Sydney and adjoining the vast World Heritage Area. The town has an altitude of over 1000 metres and enjoys a bracing mountain climate year round.
Accommodations
Accommodation is in single rooms with shared bathroom facilities, and central heating. Women and men stay in separate areas. Mattresses and pillows are provided, but you will need to bring your own bedding. Sitting mats, cushions, benches and chairs are provided in the meditation hall, which is centrally heated. The Centre is located on a sloping site and unfortunately is not currently suitable for wheelchair disabled or the frail aged. If you would like information about transgender and intersex accommodation please contact our office.
Menu/Cuisine
All food is vegetarian. Meals are served buffet style and the vast majority of dishes are gluten free. Meals are usually cooked by volunteers or donated, so we are not able to cater to specific dietary requests. However, a simple meal of rice, steamed vegetables and tofu can be prepared for people on restricted diets. There is a visitor's fridge to store supplementary food items but there is no access to cooking facilities.
Directions
Medlow Bath is situated in the Blue Mountains one station west of Katoomba, about two hours by train from Sydney Central. The Centre is about 10 minutes walk from Medlow Bath station.
Reviews To review this event, visit the page for the venue or retreat leaders (above).
Similar Retreats You Might Like

Thank you!
We're glad you've joined our retreat community. See you around :)
Return to my event
×