Shiva-Shakti Tandava – RASA REJUVENATION RETREAT
Yogadventures
Feb 13 - 22, 2017

(10 days)

Kerala - Garden Cottage (double) - $2,010.00 Kerala - Garden Cottage (single) - $2,690.00 Kerala - Special Cottage (double) - $2,140.00 Kerala - Special Cottage (single) - $2,930.00 Kerala - Standard Room (double) - $1,940.00
About us
Yatra One Special guest: Shiva Kumar
Dates:

Yatra One Temple of Rasa Kerala South India

9 nights Feb. 13-22 Rejuvenation Retreat

Optional Teacher Training: Tantric Prana Vinyasa, Kalari Vinyasa, Prana Danda Yoga I, Living Ayurveda
Yatra One and Two:
Dates:

Kerala and Varanasi

13 nights/14 days 100,000 Moments of a Lifetime

includes:

Optional 108 hour 200/300/500 hr Teacher Training: Tantric Prana Vinyasa, Kalari Vinyasa, Prana Danda Yoga I, Living Ayurveda

all accommodations & brunch and dinner healing cuisine buffet
*Featuring South and North Indian Ayurvedic Cuisine – Vegan-Vegetarian/Gluten and Sugar Free

all yoga, meditation, rituals, special evening programs, transportation within Kerala, Varanasi
Rejuvenate and awaken your life-force with our winter retreat during the sacred time of Maha Shivratri – the celebration of the union of Siva and Shakti and one of the great sadhana festivals in the world. Our special India Yatra (sacred journey) is for the art of life-rejuvenation while opening to pilgrimages of ancient power and in giving back through solar light program.
We begin in our spiritual home of Kerala for the Temple of Rasa retreat overlooking the Indian Ocean on the Malabar Coast of Kerala. Part two of our yatra continues to the ancient city of Varanasi for the new moon festival of Maha Shivaratri – this year falling on Shiva's 50th birthday. Throughout our journey, you will cultivate the rejuvenation practices of the "living flow ashram" Shiva has designed from 15 pilgrimages to India where we balance the solar and lunar arts of healing yoga, meditation, prana vinyasa flows, kalarippayatu, prana danda yoga, sacred text study, kirtan, and cultural programs so that we open to both the magic and peace of these sacred places. Each location will be part of the 1008 Be-A-Light Solar Lanterns for Peace seva program which each participant can be apart of local seva (service) and giving back.
Juicy Prana Vinyasa teacher training is an option for those wanting to add 3 hours of study to their retreat a day.  Modules are for advance modules Tantric Prana Vinyasa, Living Ayurveda, Prana Danda Yoga which include online support.  Suggested but not required Embodying the Flow, Elemental, Chakra or Rasa Prana vinyasa.
www.pranavinyasaflow.com
www.yogaalchemy.com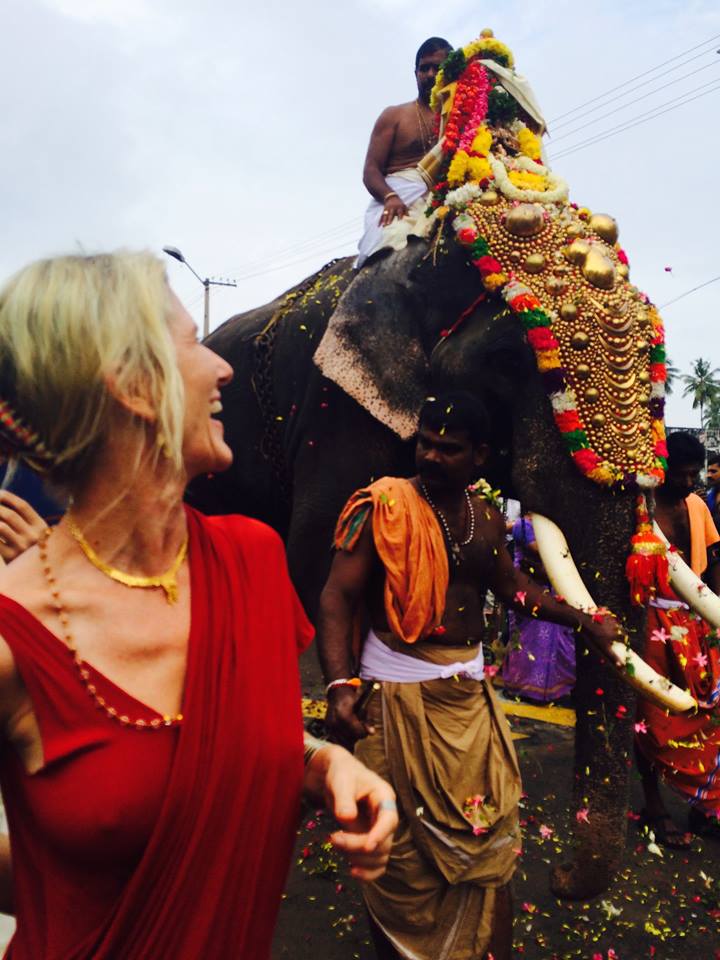 Please visit www.ShivaRea.com for additional retreat details and stay connected with the tribe through Shiva's PULSE e-newsletter.
Registration questions can be directed to retreats@yogadventures.com
Reviews
Write a review - tell others about your experience.
Thank you!
We're glad you've joined our retreat community. See you around :)
Return to my event
×