Solstice Ritual of Renewal Retreat (week 1)
Yogadventures
Dec 17 - 24, 2016

(8 days)

Ocean View Room with A/C (double) per person *Female* - $2,250.00 Eco-Cottage- (double) per person - $1,600.00 Hermitage (couple) per person - $1,900.00 Hermitage (single) - $2,300.00 Costa Rica - Nature Suite with A/C,…
About us
Awaken the power of the Solstice – New Year with a transformational Sol Revival retreat in Nosara, Costa Rica, a world-class surf spot and turtle reserve where the power of the warm, healing ocean meets the jungle.

Week 1: Solstice Revival – December 17th – 24th, 2016
Week 2: Prana Vinyasa Jungle Christmas/New Year's Retreat December 24th – 31st, 2016
Week 3: Rasa Vinyasa – The Art of Living Flow December 31st, 2016 – January 7th, 2017
3 Week Immersion offers full 200 hour Prana Vinyasa Teacher Training (core 300/500-hr) * or Enjoy 1 or 2-week options with 60-hour TT segments per week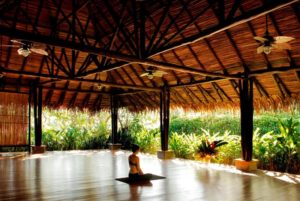 Inner Nectar – Rejuvenation through Soma Prana Vinyasa and the Inner Arts of Yoga
This Transformational Immersion offers a meditative, rejuvenating, lunar approach through vinyasa.
Soma Prana Vinyasa is dedicated to the healing lunar arts of yoga through meditative vinyasa. This immersion is centered around a regenerative practice that is one-half meditative prana vinyasa namaskars and deep lunar mudrasanas (long holds) and one-half inner arts of meditation, mantra, mudra, self-massage and deep shavasana. Soma is connected to the inner water, ojas (essence, vitality and amrita as the sublime nectar of healing) – the energy that can green a desert, and restore love.
This new Prana Vinyasa class format is distilled from 24 years of evolution of vinyasa and is the first module (part one) to offer how to teach lunar vinyasa as a balancing, healing approach to transforming stress and tensions, cultivating ojas and circulating nectar.
In this intensive you will learn three prana soma vinyasa sequences for regeneration that incorporate these elements of a Soma Prana Vinyasa™ practice:
Lunar Prana Vinyasa Namaskars for cultivating movement meditation, fluidity, rejuvenation

lunar mudrasanas – long holds in forward bends, inversions, restorative and supine asanas

meditation – mantra, mudra, and contemplation

opening and closing chants for regeneration

sahaja prana flow – healing flow of spontaneous movement

pranayama – lunar breath flows and other prana kriyas

wisdom sutras from the tantras and universal wisdom to bring into class

prana nadi self-massage – with massage tools, sacred touch and optional essential oils or ayurvedic oils

life-practices for cultivating ojas through ayruveda

Continued study and support through three-month to one-year online program that integrates the transformation of lunar vinyasa into your daily life.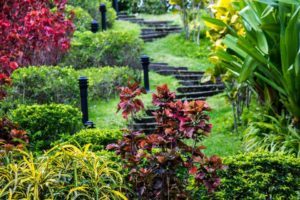 EMBODYING THE FLOW + MANDALA OF ASANAS TEACHING LAB
Each week of our teacher training immersion will include teaching labs for Embodying the Flow and Mandala of Asanas.
Evolutionary Vinyasa Teacher Training Program is for aspiring and seasoned teachers as the introduction to a wholistic, energetic approach to teaching vinyasa as more than a technique or style of yoga but a way of guiding the flow of our body, practice and life.
Based upon the teachings of Krishnamacharya's lineage, Tantra, Sacred Arts, Ayurveda, Bhakti and Somatics, 200-500 Evolutionary Vinyasa Teacher Training models the synthesis approach to integrating the roots and evolution of living yoga that Shiva has been pioneering for over 20 years of teaching in the fertile soil of LA's yoga community and annual retreats to India.
Teaching vinyasa is an art that requires a teacher to develop related tools using their voice, hands-on assists, observation and energetic attunement to provide guidance that facilitates the state of flow of a class. In this week-long immersion, you will learn the energetic alignment for core asanas within the Mandala of Asanas™ based upon an integrated understanding of 1) the movements of Prana; 2) embodied practical anatomy; 3) how to open and strengthen the core structures of embodiment.
Teaching Labs include:

Embody Prana Vinyasa Wave Sequences

Teaching the rhythm and flow of our breathing body as synched with the universal pulse

Embodying the Sun-Moon for balancing active-meditative states within yoga and life
* Learn the Wave of a Class – Leading Class Openings and Movement Meditation

Asanas as Mudras – Intro to the Energetics and Poetry of the Body

Hands-on assist and teaching cues for core asanas

Prana Flow Three-Part Vinyasa method for teaching alignment in the flow

Daily Meditation and Pranayama and the basics for personal practice and teaching
* Daily Tantric-based meditation and yoga nidra for regeneration.

Roots-Evolution Background

The philosophical roots of Vinyasa Yoga and the embodiment of tantric hatha yoga

The Origins of Sun Salutations and Evolution of Prana Flow Namaskars

Embodying Prana – Understand five movements of Prana underlying all of the asanas and movements of nature

Living Vinyasa – the micro-macro cycles that guide living flow and the wave of a vinyasa flow class

Learning Krishnamacharya's principles of Vinyasa Krama
Mandala of Asanas -Essential Tools for Teaching Vinyasa

Energetic Alignment™, Hands-on Assists, Vinyasa Krama, Prana Flow Three-Part Vinyasa™, and Wave-Sequencing™ for 108 asanas
Learn Prana Flow Wave Sequencing for Five Solar Sequences for backbends and arm balances and Five Lunar Sequences for deep flexibility and regeneration.

Learn to teach energetic alignment with skill, effectiveness, fluency, and creativity.

Work with Prana Flow Three-Part Vinyasa Method and Vinyasa Krama to teach to all levels.

Experience Prana Vinyasa method of hands-on assists and "enhancements"

Self and partner massage for regeneration and learning muscles, joints and boney landmarks of the body relevant to practice.
Please visit www.ShivaRea.com for additional retreat details and stay connected with the tribe through Shiva's PULSE e-newsletter.
Registration questions can be directed to retreats@yogadventures.com
Reviews
Write a review - tell others about your experience.
Thank you!
We're glad you've joined our retreat community. See you around :)
Return to my event
×