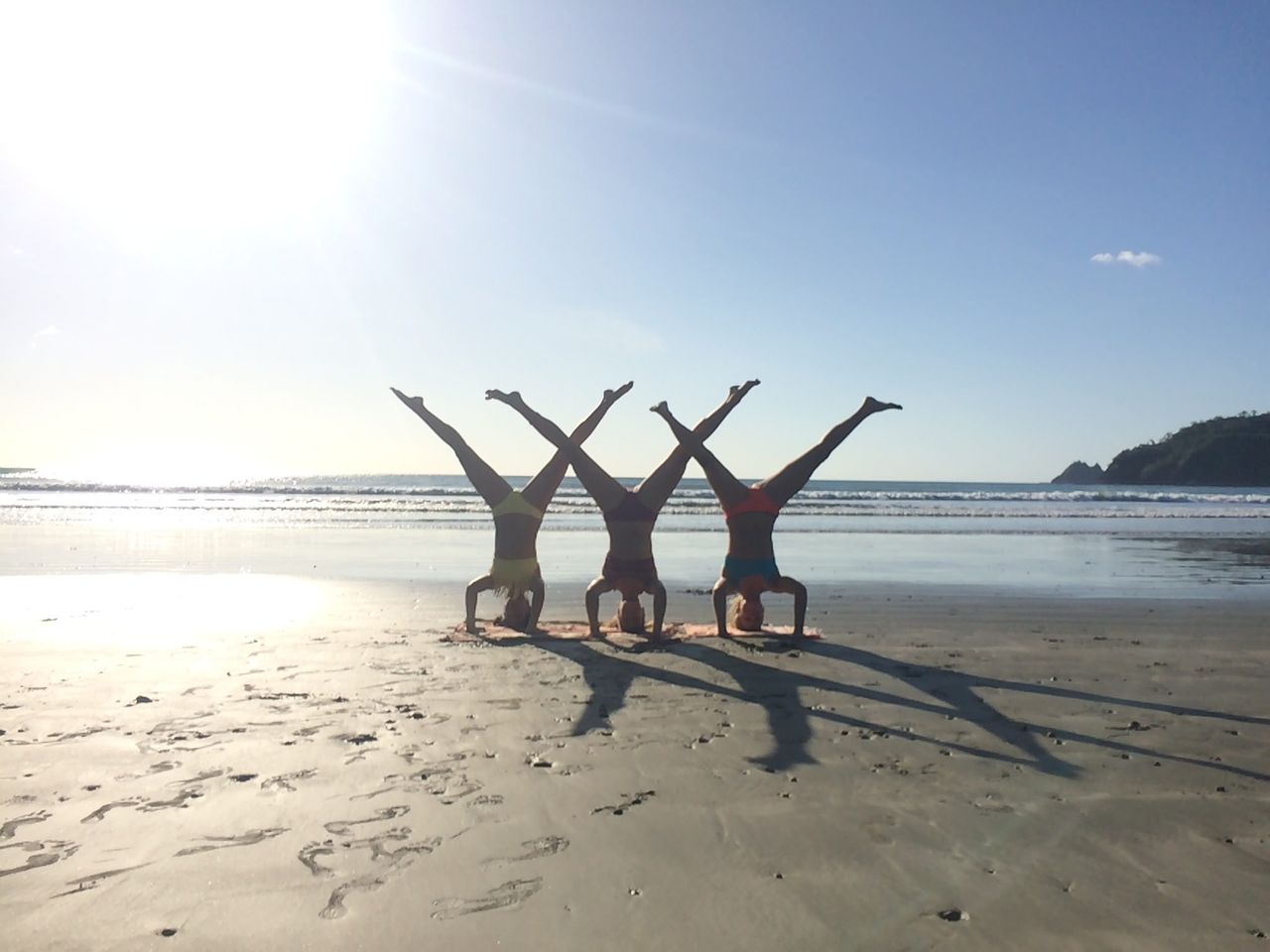 Ashtanga Yoga Nicaragua
Featured Centers
This article follows a conversation we had with Catarina Lacayo from Ashtanga Yoga Nicaragua.
TERRI
How did you get started?
CATARINA LACAYO
We used to have a yoga school in Stockholm, Sweden. After running that for several years we we wanted to do something new and exciting, and dreamed of moving to the Pacific Coast of Nicaragua to open a centre where we could offer yoga teacher training. Though it was a slow process to get started, we are now realizing a dream come true.
TERRI
Why Nicaragua?
CATARINA LACAYO
First of all, my husband is Nicaraguan. Second, there are things that you can do in Nicaragua that you could never do in Europe – for example, run retreats all year round. The fact that this is a tropical country makes it appealing for those in North America and Europe to visit even in the winter. Nicaragua is also beautiful, beautiful country. The area we are located in is quite remote – the nearest restaurants and hotels are an hour away. Our centre offers a tranquil environment, surrounded by nature and no distractions like in many resort areas. It's also more affordable than Europe. What we've been able to create in Nicaragua we would never have been able to afford in Spain or any other warm country in Europe.
TERRI
What's your favorite place to spend time on your property?
CATARINA LACAYO
It's got to be the beach! Our property is right on the beach, and I love that. If you look at a picture of our open-air yoga rancho you'll see it is backed by the jungle and faces the sea. Just being here makes you a yogi – there's no where to go, no one to be.
TERRI
What are your offerings?
CATARINA LACAYO
The base is the 200 hour yoga teacher training, and in addition to that we're doing the 120 hour rocket yoga training. We also rent the centre to retreat leaders who want to bring their groups here. Another large aspect of what we do is seva. When we first arrived in 2013 the Paslama sea turtles were endangered, so we worked on a project to help them by saving the eggs. I am happy to report that they are now no longer endangered! ???? We have also been supporting two schools, and also putting energy into a reforestation project. And now we are going to start a new project to save iguanas since they are endangered from being over-hunted. We are going to be building little iguana houses to protect them.
TERRI
Who would be an ideal student to attend one of your yoga teacher trainings?
CATARINA LACAYO
Adventurers who are interested in discovering amazing places that have not yet been built into big resort towns. Our natural surroundings really make our yoga teacher trainings special. That said, it's also really easy to get here because you can fly right into Managua (the capitol of Nicaragua) and we pick you up there. People come from all over the world – Canada and the US, the UK, Germany, Sweden etc.
TERRI
Do you have a story to share about something that has happened at your centre?
CATARINA LACAYO
I can share something that often happens with the animals around us. I don't know if it is that yogis have such good vibrations, or what, but animals often flock to our property. Cows, horses, parrots, dogs, everything. Many humans don't have so much contact with animals, and that is something that's very healing – to spend time with animals.
TERRI
What is your daily ritual?
CATARINA LACAYO
Ayurvedics have a lot of daily rituals. We start with tongue scraping. If we have congestion we do Neti to flush the sinuses with warm water. We also do Nauli Lriya and Uddiyana Bandha, which is a breathing practise to massage the stomach and the abdominal organs to move the prana in the manipura. I then drink two big glasses of warm lemon water. I also do a morning yoga practice for 1-2 hours six days per week. I take Saturday and moon days off.