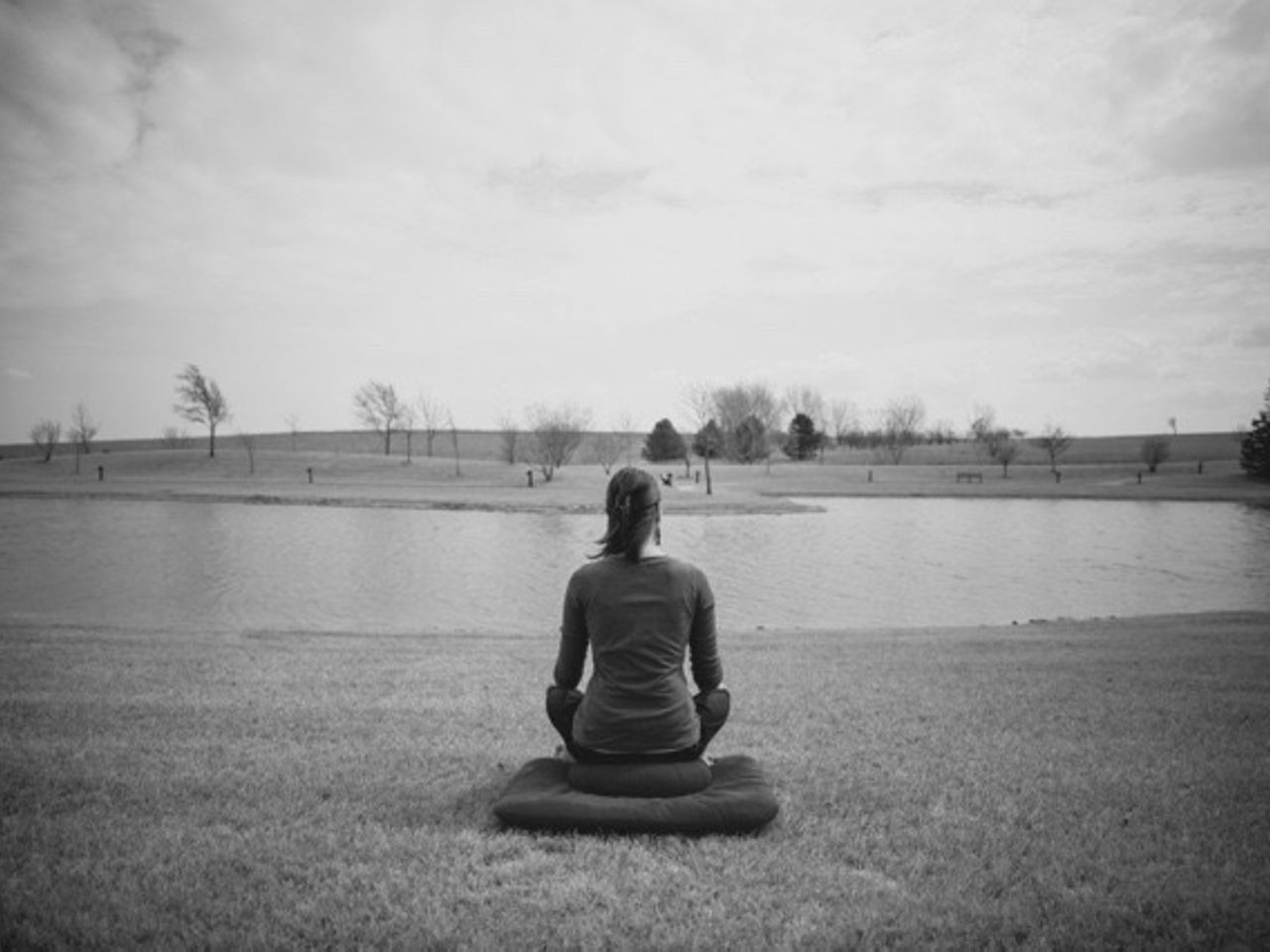 Gravity Center
Featured Centers
You would think one would rest on their laurels after serving the poor in some of the world's most depraved slums for 20 years. But not Phileena Heuertz. Instead, she and her husband began a different sort of grassroots movement where they guide those seeking to explore their own spiritual world.
KATHY
What's your story? How did you get started?
PHILEENA HEUERTZ
Right out of college I got involved with an International non-profit to work all over the world with war brides, children with HIV and AIDS, former child soldiers and survivors of sex trafficking.
It was very rewarding and fulfilling, but also taxing and difficult. Midway through, my husband and I met a Trappist monk named Thomas Keating and a Franciscan Friar, Richard Rohr. These two spiritual teachers come from the Christian contemplative tradition and have done a lot to awaken a sense of contemplative spirituality in the West.
Inspired by them, and our work with Mother Teresa's charity in Calcutta, we began the deepening of our own spirituality and recognizing that while we were very active with social activism around the world, the missing piece was tapping into the deep well of our own spirituality.
Over time, we began to really appreciate the notion of sacred activism by integrating our inner and outer life, and after nearly 20 years of service in the social justice sector we determined to devote ourselves full time to people who want to grow spiritually and make the world a better place.
So we put it in the forefront of our life work the integration of contemplation and action and this opened us up to working with people from all walks of life. Not only people from within the social justice sector such as ourselves but others started to gravitate to our work, like professionals, businessmen, teachers and homemakers.
Our emphasis today is on giving contemplative retreats, spiritual direction and enneagram consultations and workshops. I'm also a yoga teacher and offer yoga practice in the context of our retreats.
KATHY
You could be doing anything. Why on Earth are you doing this?
PHILEENA HEUERTZ
In our social justice work we often found that while we are driven to do good in the world we are often also driven by our ego. And the ego often falls short and sometimes causes more harm than good.
Our work now is to emphasize the development of consciousness by becoming aware of the ego drive and finding a way to transcend it so that we're really offering our best selves to the world. A critical component to the healing of the whole world.
KATHY
Who is your ideal retreat participant?
PHILEENA HEUERTZ
We are trying to appeal to those newer to a contemplative practice. And while I would love to get away for seven to ten days of silence that's a lot for the average person.
But most folks can handle a weekend, though it may be challenging for some to take forty hours of silence. We do our best to make it as accessible as possible and to help people realize there is nothing to fear around taking the time to unplug for contemplation and introspection.
KATHY
What's your morning ritual?
PHILEENA HEUERTZ
I went to an Ayurvedic spa in Bali for my 40th birthday and got drenched in this ancient philosophy and practice. I picked up much of my morning routine from this experience!
I begin the morning with a tongue scraping then meditate for 30 minutes followed by some spiritual reading.
Sometimes I consult my astrology app when life feels particularly challenging. It's called Time Passages. It's really thorough and offers many types of readings.
I'll occasionally do some Qigong or go for a morning walk. Nurturing the mind, body and spirit is crucial for me. And then I eat the same thing everyday for breakfast – oatmeal and seeds that are rotated throughout the month.
I then get myself to the Gravity Centre to start my work day.
KATHY
What are you currently reading?
PHILEENA HEUERTZ
The Autobiography of a Yogi by Paramahansa Yogananda and The Motivation Manifesto: The 9 Declarations of Claiming Your Personal Power by Brendon Burchard. It's so inspiring going through these declarations!
KATHY
What's your guilty pleasure?
PHILEENA HEUERTZ
I have to confess – it's watching Scandal. It's awesome ????