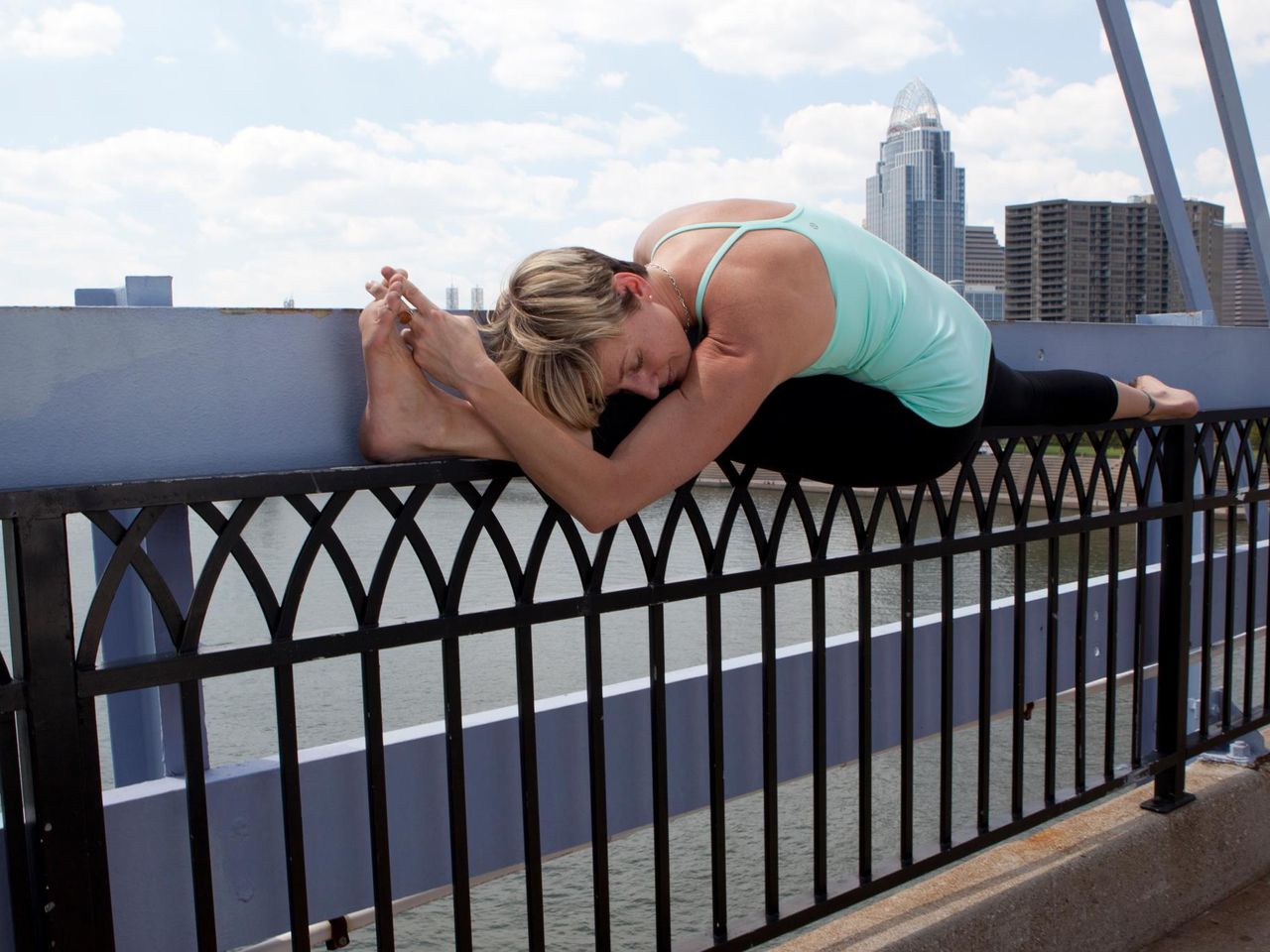 The Yoga Bars
Featured Centers
KATHY
How did you get started with The Yoga Bars?
RACHEL ROBERTS
I found yoga because I was experiencing asthma in my teens and early twenties that was getting progressively worse. I was told by doctors I would have to go on a daily steroid inhaler. Even though this was before I knew anything about Eastern philosophies or medicines there was something in me that didn't want to go down that path.
So a friend guided me to a naturopath doctor who advised I find someone to teach me how to breathe. This led me to pranayama.
Yoga then came in and out of my life as it does for many practitioners but as I got older I started noticing how much clarity I had and just generally how much better I felt after I took the time to practice. I began studying more in depth with my primary teachers and eventually started my teacher training. After a while I decided I wanted to move back to Cincinnati to open up a studio.
KATHY
How often and where do you offer these retreats?
RACHEL ROBERTS
We run between six to eight retreats a year now through our studio. Much like how my path to yoga has been a little different by coming to it from pranayama as opposed to asana, my path to leading yoga retreats has also been a little different.
I did my original teacher training in Bali and had the good fortune of getting to assist my first retreat there. The person who was teaching injured themselves and couldn't demo anything. I had just graduated from teacher training a few weeks ago, so I was asked to assist. This experience forged into a relationship with the retreat centre. And to this day we hold retreats there once a year. This year marks our tenth one with them.
We have also been successful holding weekend long retreats locally here in Ohio and Kentucky. Right now we're doing about four of those a year at least.
Along with the Bali and local retreats, we also like to add one or two other locations each year. In the past we have held one in the Caribbean and this year we will be holding one in Tulum.
KATHY
Who's your ideal client?
RACHEL ROBERTS
My ideal client is someone who comes in with a preconception that yoga is not for them – that it's too hippy or esoteric and who comes to a retreat mostly because their spouse wants them to.
I love teaching them specifically how asanas are just a small part of the yoga and then watching them transform throughout the week – giving yoga a second try or realize that it's something really important to them.
KATHY
What challenges have you faced that have been a gift?
RACHEL ROBERTS
I think one of the biggest gifts a yoga teacher can experience is an injury. I'm in my forties now and have been reckless with my body in my twenties as an athlete but feel now that this has taught me much empathy, sympathy and understanding.
The times I have been injured or had limitations have offered a beautiful opportunity to watch the ego be eradicated and be reminded that asana at best is only one eighth of a yoga practice.
KATHY
What is your morning ritual?
RACHEL ROBERTS
My day begins with the alarm going off and my prince of a husband letting the dogs out and bringing me a coffee in bed. The ten or 15 minutes it takes for him to do that I'm able to get a meditation in. On perfect days I then go for a run or do my asana practice before getting on with the day.
KATHY
What's your guilty pleasure?
RACHEL ROBERTS
Travel. My currency is travel. It's what I value everything against. I have a heart filled with wanderlust. My most prized possession is my passport!