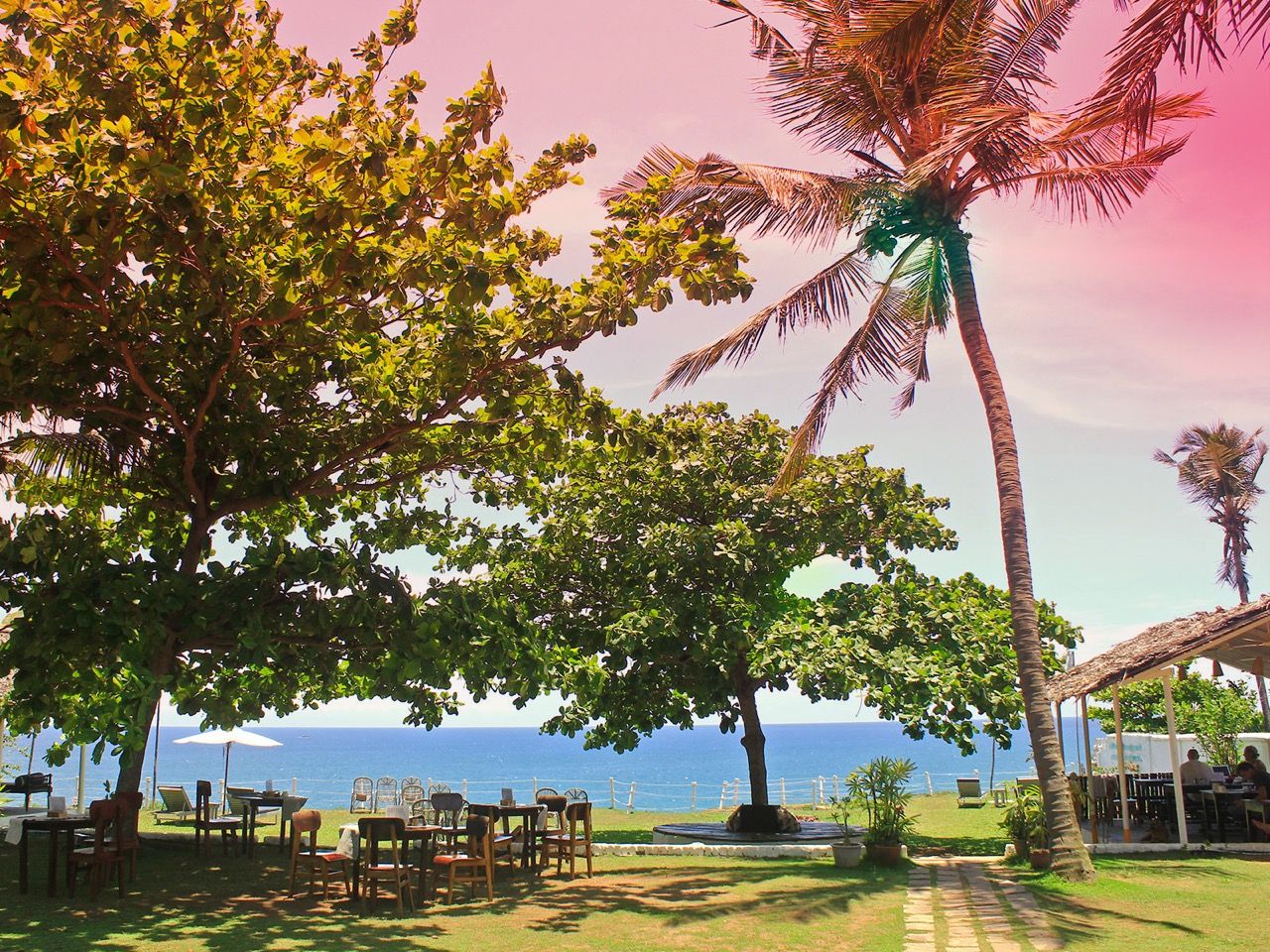 Soul & Surf in India and Sri-Lanka.
Featured Centers
This article follows a conversation we had with Ed Templeton from Soul & Surf Resort.
DARCY
Tell me the story of how you started with Soul & Surf.
ED TEMPLETON
Sofie and I were both living in Brighton UK. I had a graphic design company for fourteen years and Sofie worked for a fashion company. I had been asking myself questions about whether I wanted to continue in the graphic design world which has been my childhood passion. I couldn't see myself in ten years still doing it. It's a harsh environment. Its about the number of hours you can clock up in a week. It's about relentless deadlines. It's about working in a media world where many of the people you have to spend your time working and dealing with are not the nicest and most heartfelt people in the world. I took a scary and bold decision to leave my company and went of to see what might happen next. I had met Sofie recently around that time. I asked her if she wanted an adventure, and she said "yes". We both quit our jobs and started to travel the world and surf and do yoga, and learn meditation and that kind of stuff.
Soul and surf wasn't going to be the business. We had a week in Tonga which was really expensive so we didn't have much money to do anything, so we spent the time building a website to sell surf and yoga retreats the following winter. We just winged it and put it out there to the world. We just kind of tumbled into it, really.
We became busier and busier even though it didn't seem like our main focus. Just a natural progression.
DARCY
Tell me a little about your different locations.
ED TEMPLETON
We are based in two locations – India and Sri-Lanka. We have thirty-five staff in Kerala India and thirty staff in Sri-Lanka.
We could probably get by on half that staff, but it's not really like that for us. What a lot of people take away is the undefinable experience. We have the ingredients of great surfing, yoga, meditation, pranayama on top of the beautiful locations, but it's the feel of the staff and the feel of the community that people take away with them.
DARCY
What is your ideal retreat participant?
ED TEMPLETON
We are open to all participants but really enjoy the ones who realize our retreats don't have to be this serious enlightenment experience, but different ways of experiencing the moment, the now – without scaring people off. When I'm riding a wave, I'm right here in the moment, or when doing yoga we are finding ourselves in the moment and not in our busy minds. Trying to sneak up on people and have them realize they are not in a serious retreat.
DARCY
What can people expect?
ED TEMPLETON
Some people will just enjoy the activities, and some will connect a little more into the spiritual – without using that language. We have amazing yoga teachers and surf instructors. That's why we call it Soul and Surf – really focusing on the moment. If you don't want to do any of that, you can just hang by the pool as well. No one will look down at you. Open mindedness for everyone.
Our surfing attracts the beginner and intermediate but we do get a really nice range of really advanced surfers that come for all our other stuff but realize a great bonus that we have great surf.