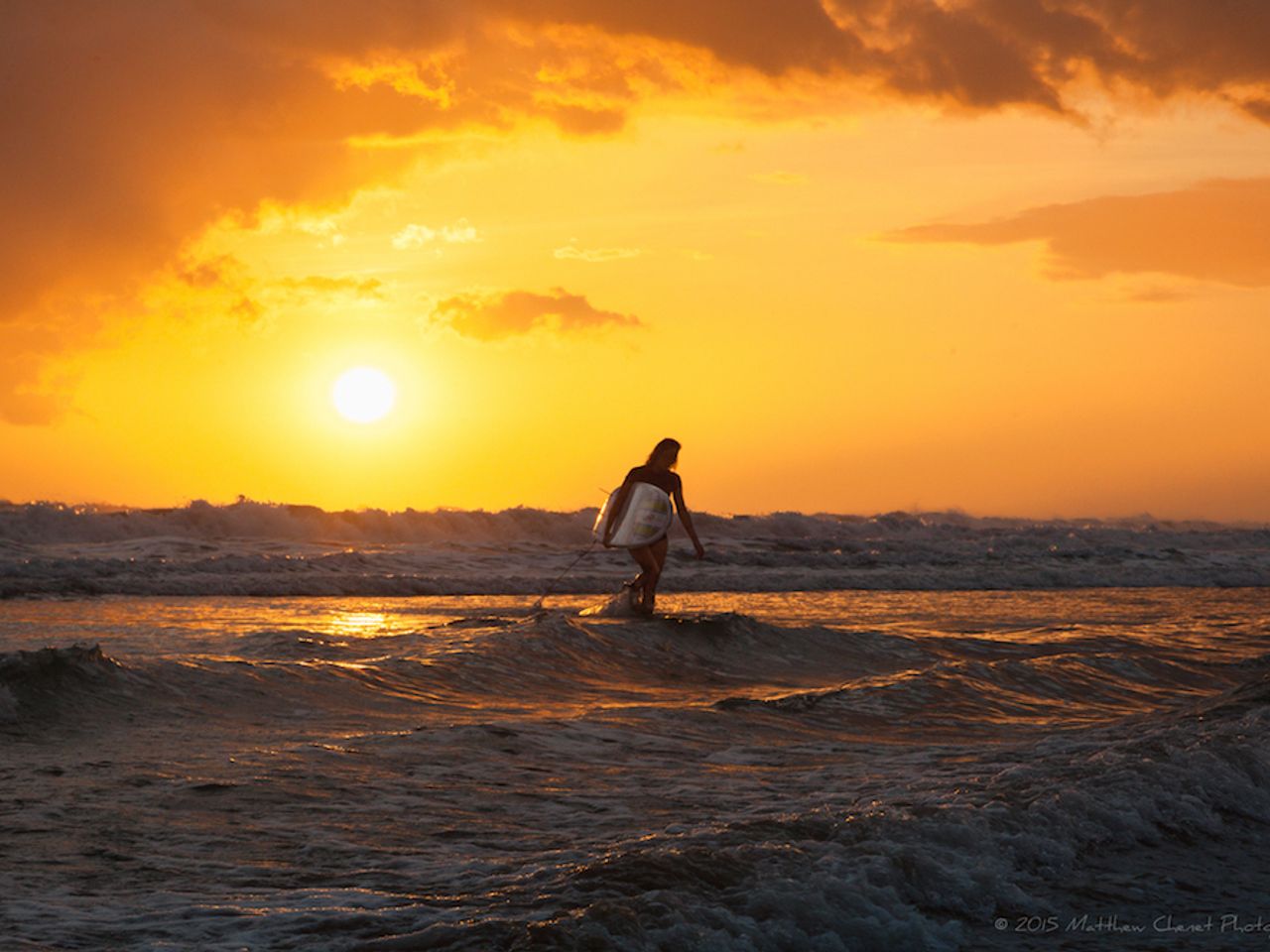 Safari Surf in Costa Rica and Nicaragua
Featured Centers
This article follows a conversation we had with Tim Marsch from Safari Surf School.
DARCY
Tell me the story how Safari Surf got started?
TIM "MARSH"
Having grown up in Hawaii and being introduced to the sport of surfing as a young kid, the environment I was in was of course…ideal. Ideal in that the surf was magnificent, the water crystal clear and warm and the tropical laid back lifestyle was easy to absorb into. What was also ideal was the fact that tourists poured into town constantly and being able to meet and befriend people from many parts of the world was an amazing byproduct of living and surfing in Hawaii. Meeting people from all walks of life and hearing about their travels, their cultures, the amazing waves in exotic locations they had traveled to helped feed my desire at an early age to travel. Travel the world looking for incredible waves, to meet new people and experience new cultures was for me as a young kid sort of a fantasy…of which I made a reality as I became a young man. I traveled to places like Fiji, Tahiti, Australia, Jamaica, Indonesia, Mexico, El Salvador, Nicaragua, Costa Rica and more …searching out secret and not so secret waves and experiencing all these true authentic cultures that were so different than mine. I absolutely loved meeting people from all over the globe and getting to know them, their culture, and their "story" was such a cool and educational experience for me as a young man trying to find my place in this world.
I fell in love with Costa Rica, the Costa Rican people, and the beauty of their tropical landscapes on my journey there in 1995. To me Costa Rica felt like what Hawaii must have been like 100 years earlier. What we call the "aloha spirit" in Hawaii I felt there in Costa Rica…probably even more so but they called it "Pura Vida". Pura Vida is not just a saying in Costa Rica …it truly is a way of life and lifestyle. I was sold! We (my wife & I) had to move there, live there, immerse myself in that amazing culture, vibe, lifestyle. It was what I was looking for! A place that had excellent warm water surf, tropical jungles, such authentic welcoming local people, a laid back relaxed stress free existence. The added benefit was that my passion for meeting and greeting people was still intact…just as Hawaii attracts mass tourists, Costa Rica too was attracting visitors from abroad. We sold everything we had, packed up and moved to Costa Rica!
I lived there in Pura Vida-ville for about a year with my wife, a simple relaxing, pretty much carefree lifestyle. Making friends and meeting people / connections that would in the future play a big part in the development of Safari Surf School. During my year there I invited my younger brother Tyler to visit me to experience what I fell in love with. Shortly after his arrival, he to was sucked in by the hospitality of the local people, the culture, the vast array of empty surf breaks…he too was "sold". He sold everything he had in Hawaii and moved there to "live the life".
DARCY
Tell me how you have taken Safari Surf in a more sustainable direction.
TIM "MARSH"
Absolutely! Our philosophy of sustainable travel which we've embraced from the beginning and have grown over the years has become a "trend" which is really a good thing as people, families with kids etc. are all starting to pay closer attention to the places they are traveling too. What kind of carbon footprint are they leaving behind. What can they do to help the local communities they visit. With respect to an actual "trend" that I see of late…that would have to be more families coming down and wanting their vacation to consist of getting their children involved locally. Participating as a family unit in doing good, experiencing / sharing / exposing their kids to different cultures, different lifestyles. Educating them on how different we may all be but how the same we really are. How people who may not have a lot from what you have are just as (if not more so many times!) as happy as you are.
DARCY
What kind of clientele does Safari Surf attract?
TIM "MARSH"
Our business caters to all walks of life to be upfront! We get a tremendous amount of families visiting us during the "peak" family trip times like the holidays, Easter, Summer / Spring breaks etc. But we do also get a lot of couples and amazingly more "solo" travelers. And the majority of the solo travelers tend to be women which is awesome ????
Our demographics steer more towards the professional set with expendable income as our product, services and price point is a bit higher than average. I guess what I mean is we don't attract the spring break backpacker types too much. Guests visit us from all over the world but if I had to pin it down to the majority we get the US, Canada, and the UK.
DARCY
Is there a particular destination that many people are asking about these days?
TIM "MARSH"
Due to the fact I have 2 locations…one in Nosara, Costa Rica and one in Las Salinas, Nicaragua..I'm pretty much only being asked about those at present. Of those two by far and away our flagship is Nosara and 90% of our guest inquiries are asking about this incredible location. Nosara, which I'm sure you can do some research on as it's gotten a bunch of good press over the last few years, is just a magical location as it's a huge yoga / wellness town. Yoga is extremely prevalent on our area with a couple of world class programs in town. Mixed with the uber cool surf town vibe, Nosara is quite unique even as far as Costa Rica goes. I've traveled to pretty much all of the corners of Costa Rica and still have not found a town / location quite as intoxicating as Nosara!
DARCY
Tell me about some of the local projects you are working on?
TIM "MARSH"
There are two that come to mind, the first is our work with the Refuge for Wildlife program http://refugeforwildlife.com/ . We contribute $50 for each Safari guest that books with us. This has allowed their program to hire a full time veterinarian which is so essential for the survival of all the animals that come through that program. We also were able to donate a huge enclosure to house more monkeys. the enclosure was previously a large surfboard storage cage.
The second is the fact that Safari Surf School is in the process to become the first surf school / program in the world to become certified as a sustainable surf school program. We have gone through the benchmarking process and are now currently working on building up our program and systems to actually qualify as "sustainable". This certification will be through the STOKE Certified http://www.stokecertified.com/ . This process is an extremely difficult and rigorous. If you are interested in seeing some of the benchmark details, let me know. We hope to be certified by this time next Summer if not sooner.
DARCY
Are your packages customizable?
TIM "MARSH"
About 99% of our packages we offer to our clients are customized in some fashion. Customized to suite that person or families ideal vacation because there really isn't a cookie cutter vacation that all people or families will like. We bring back the individualistic approach. We are able to change a guests package there on site while on vacation to accommodate their needs…"customer service". We tend to attract a higher volume of "high maintenance" type guests who have certain tastes and certain expectations so we are always working to make sure all of our guests are having an experience above and beyond their expectations …which only comes from top end customer service!