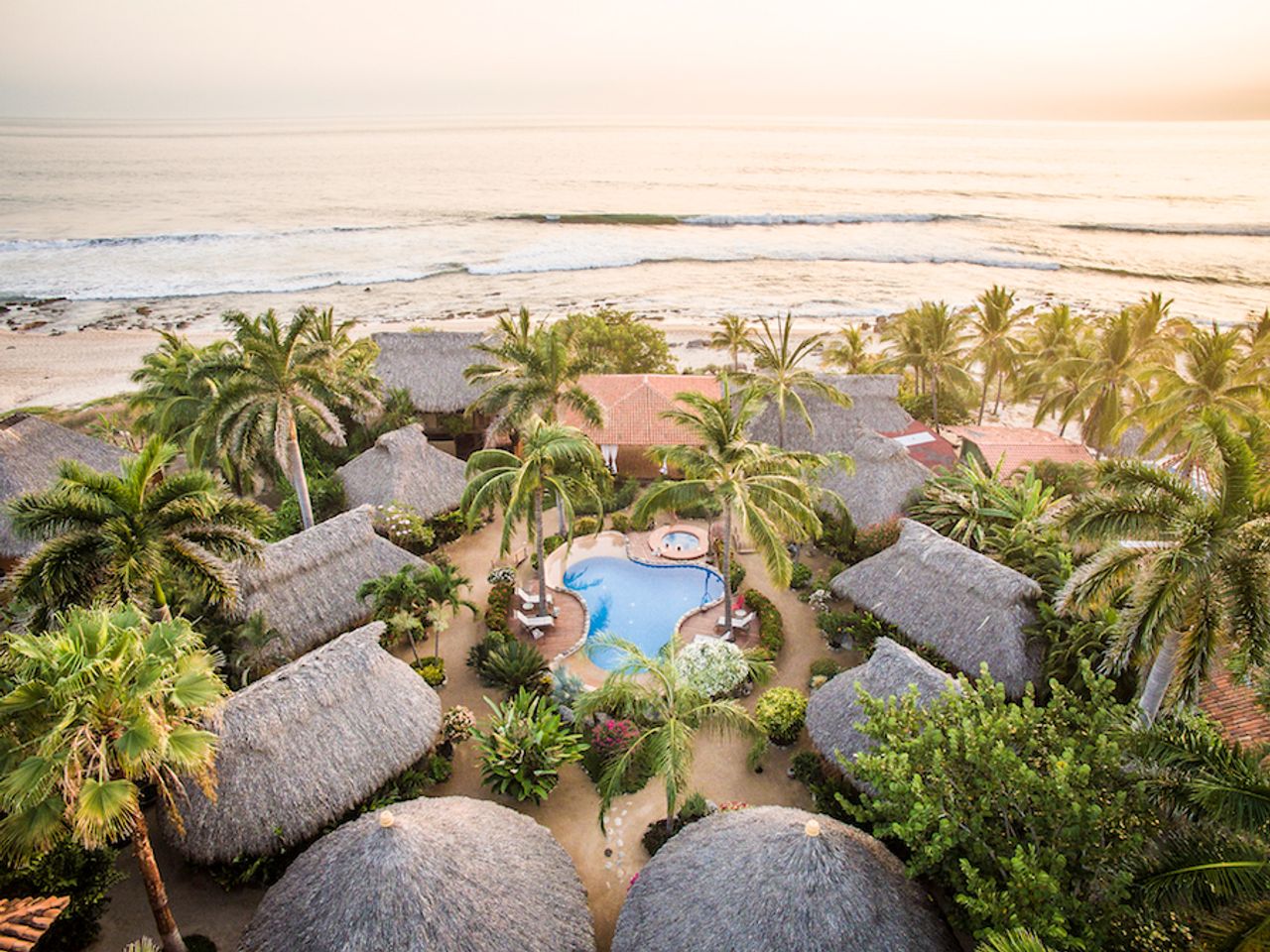 Present Moment Retreats
Featured Centers
This article follows a conversation we had with Tom Morisette of Present Moment Retreats.
DARCY
What's your story? How did you get started?
TOM MORISETTE
I'm originally from Minnesota. At that point I was thinking about getting away. Who doesn't want to live on the ocean when you have lived in snow country for most of your life. We all have that fantasy at one point in our lives of living in the tropics. One day I came to the realization that I had had it with the things I was doing. I had a great life, but it was just too cold in Minneapolis. I decided to look around at places that I could do something with beach front. About fifteen years ago I flew into Ixtapa-Zihuatanejo and hopped on a moped and drove down the highway. You could do that since it was very non-commercial at that time. I found this little town called Troncones, where Present Moment is right now. Means tree trunk in Spanish. I saw this little town and it was as if time had stood still. Pristine with donkeys, wild horses, pigs, chickens, naked babies and no cars. People were either walking or on horse or donkey back. I found out that a 'gringo' could own property there. I was just enamoured with the area. I'm a very romantic and artistic person. After some research I came back and found someone who owned property in Troncones who was going through a hard time and was ready to sell his property. I found some low impact architects to bring it into reality of sorts. I sold my home and business in Minnesota, as well as most of my possessions. My girlfriend and son come down with me and started building in 2002. We have been open since 2005. There was a lot of tears and heart ache, and schlepping all our stuff in a u-haul that I drove down along with two cars. An adventure with breakdowns, mis-haps, losing each other along the way, trucks exploding, and rolling into town totally beat with about fifteen dollars in our pocket. But it felt like the vision needed to happen and nothing was going to get in the way.
It always felt right getting the retreat center open, with, of course, so many challenges along the way. Obviously nothing was insurmountable since Present Moment is in a place where we are co-creating thousands of transformational experiences with clients over the years. We have been honoured with being voted one of the top ten retreat centers for the last seven years in a row. We are very small and intimate and in service to other humans in finding peace, joy, balance and harmony in their lives and empowering them to pay that forward.
DARCY
What kind of retreats do you offer at Present Moment?
TOM MORISETTE
Basically what we offer is a small variety of packages, massage and body work, health and wellness services, with a four star restaurant and professionally guided adventure tours. We are not an ashram, so we are there for people to celebrate life. If people want to come and focus on the spiritual side, with practices in yoga, meditation, and chi gung, we have a brilliant team of wellness consultation that can be supportive on that journey. And, if you want to come and relax and read a book we can support that as well.
DARCY
What kind of challenges have you come across over the years?
TOM MORISETTE
Any time you have a business in a foreign country and that country is going through its own changes, challenges and corruption in their own legal system and governance, and being a gringo with a limited handle on language and culture – that itself was cause for consternation. It doesn't matter how careful you are, you get ripped off a lot.
Hiring, immigration, corruption, gov't involvement… We never realized how complex it would be when we started. I'm a artist so it's about the dream, but I am also very hard working. I always try to be as graceful as possible when obstacles come up and do what needs to get done.
We are a four star property with a very high level of interest in detail, quality and providing a phenomenal guest experience. To accomplish this we have to source out quality ingredients from raw materials, to food, to service, and that's a challenge. In the States its easy because there are thousands of skilled people to hire, but in a small Mexican town there is not that option. You have to find the right people, train them, and treat them like family.
We had to be very strong, very resilient, very compassionate and understanding.
Related