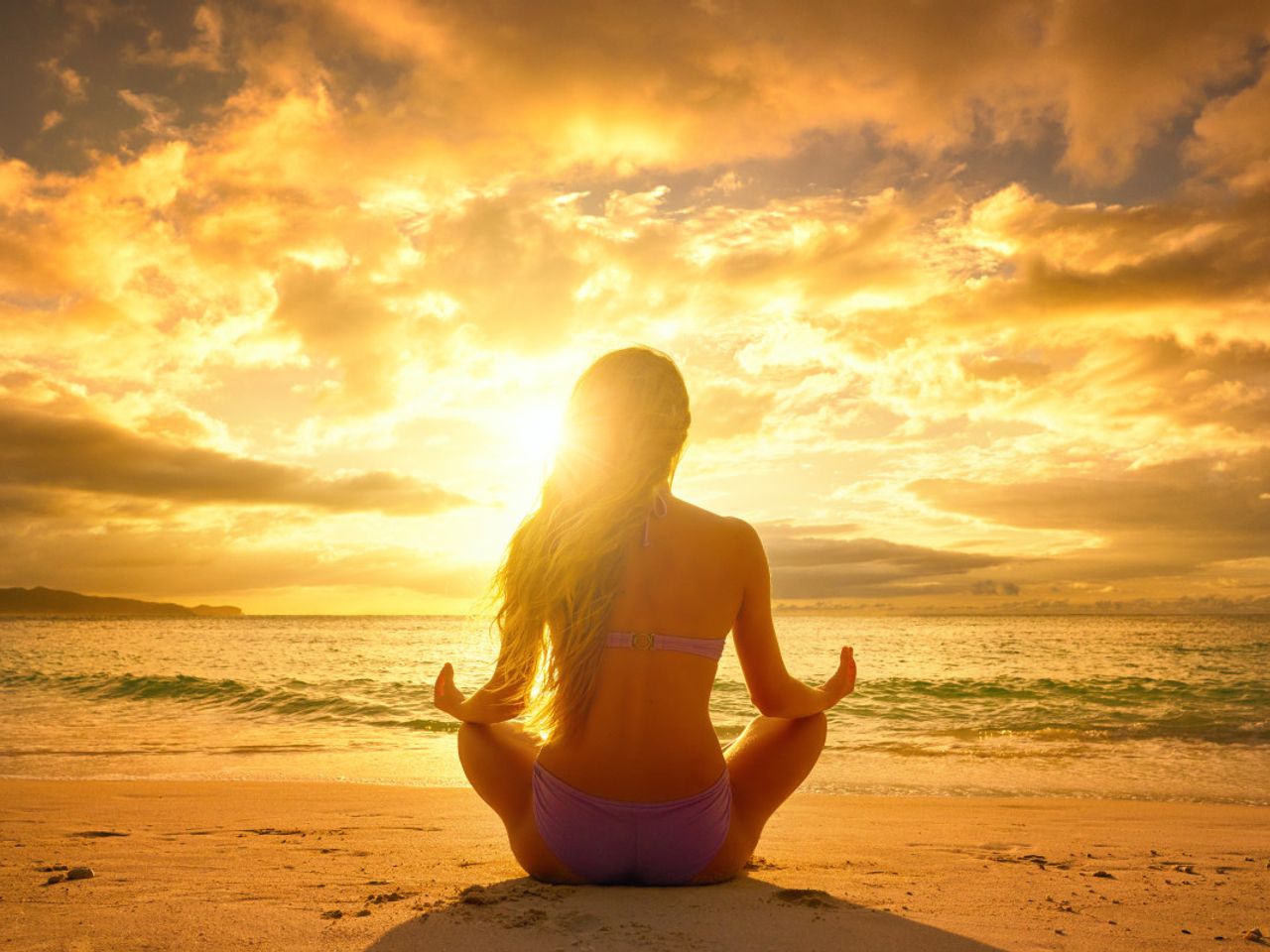 The Relevance of Retreat
Plant Medicine
The first article I ever wrote was a piece on travel for CosmoGirl magazine when I was 16. It was my opinion then that seeing how teenage girls lived all around the world, not just in the good old US, would be enlightening, inspiring and interesting … in the voyeuristic way that all hard­-hitting Cosmo pieces are. Unfortunately, I was mistaken.
My editor at the time was very frank, and a bit apologetic, about why it couldn't be published. Despite being quite the avid world traveler herself, her assessment was that the typical CosmoGirl reader just wouldn`t find the topic of travel relevant to her life.
Back then women's magazines, especially those tailored to the tastes of teenage girls, were tasked to maintain a status quo; to keep interests aligned with advertised products and the cultural aspect contained within the boundaries of consumerism. After all it`s CosmoGirl not Condè Nast … and there's a reason the Devil wears Prada, not saris.
The article sat on the desktop of my lavender 3G iMac and I wrote a piece on what boys think about girls who send mixed signals instead.
To this day that situation still provokes me to consider how I determine relevance in my life. Before I first started working with ayahuasca over a year ago, I was just just your typical freelance writer living in Malibu, California, and the only seemingly relevant things in my life were my friends, my family, my Netflix queue, and tide charts … tide charts are essential in any small beachside community.
A mere 16 months later and I`ve managed to rack up over 100 ayahuasca ceremonies, I`ve spent four months in the jungle dieting plants, and I currently live in the Andes of Peru. My life has completely changed based on my choice to prioritize something that many people have deemed effectually irrelevant: the spiritual retreat.
We tell ourselves that we're following our dreams as we work hard to archive our goals. We want our inner child to be precocious — and special — and we strive to differentiate ourselves through our actions. As if our time on Earth is being cosmetically judged by a very finicky target audience. We forget that it is who we are, not all that we do, that truly determines value.
I was a child whose parents believed that travel was enriching, and essential to personal development. They considered first­hand experience with other cultures and other ways of life to be more relevant to my education as a human being than boys, grades and what university would pick me for their team. They didn`t conform to the popular notion that exploration was the sole purview of those with surplus amounts of time or money. So they packed me off with what little they had to learn about the world, in much the same way as one would ship out a child to boarding school.
It wasn't until I reached adulthood that I started to recognize the importance of the spiritual aspect of cultural exploration. My greatest fear was feebleness and I saw ignorance as a weakness that could not be resolved through the intellect or activity. The only way to really understand something about a culture was to learn what they believed and why. But it was only through stepping out of my own beliefs that I truly began to gain strength.
This kind of travel certainly isn't valued across the board in modern Western society. Vacation, sure. Give yourself 7 to 14 days off. Spend some of that well­-earned cash on a holiday. But leaving your home, your family, your job to pursue the existential? Spiritual seekers get lip service. Statements such as "to each his own", and "Well, if you're into that sort of thing", ring in my ears like patronizing bells of pity. They smart with the implication that my pursuits and curiosities are childish. For all the solace I've taken in my like­-minded community of seekers, most people hear seek and think weak. We are trained to believe that stepping out of the rat race, even momentarily, will bring us dismay and destruction. To do it for something as nebulous as a chance to encounter peace, oneness or grace can strike terror into the hearts of those who believe that in doing so they may lose their edge in the battle of life.
The cultivation of qualities such as love, joy, happiness and fulfillment can seem irrelevant to the ins and outs of daily life. Acquisitions are supposed to be what make us happy, and give us success, partnership, power. Until we have these things we tend to feel as if our time would be better spent in the attainment of them, rather than the pursuit of higher consciousness. Unless, of course, something bad happens: someone you love dies, someone you love leaves you, the pills that were propping you up finally plateau — and your countless actions to correct the situation prove fruitless. Personally, when I`m confused, resistant and racing through life I get really, really sick. The motivations are all different but the message is the same … shut up, slow down and reconnect. Suddenly, taking a step back doesn't seem like the end of the world…
If spirituality is the last line of defence against pain and suffering, then a good retreat is like a CIA safe house. A place to recharge and realign with what we may not have realized is really important to us. Retreat can mean a forced withdrawal from something unwanted; it can also mean to take refuge or seek sanctuary. Either definition orients us towards change, both external and internal. When we retreat, we come into conscious contact with our true nature. We begin to reveal and uncover a bigger better part of who we are. We discover broader vision, clear discernment, stronger boundaries, softer hearts, firmer resolve and more resiliency within ourselves than we did when we were living outside of ourselves.
Now, it`s the 'shoulds' and 'should nots' of the outer world that seem irrelevant. And perhaps they were all along.
There are as many healing modalities and spiritual paths as there are stars in the sky. My path has led me from Hinduism, to Wicca, to reiki, to yoga, to shamanism. All of which have supported me in different ways over the course of my journey. Ultimately, its all about the discovery of who we really are, and how we want to apply our true tastes and talents to the enrichment of the world. In its purest essence, retreat doesn't make us weak at all. It unravels and restores us.
To reclaim themselves, some people cross the veil between life and death, some cross an ocean, some just cross state lines, but everyone crosses fear. Whatever your reasons, whatever your doubts, there is constancy in one thing: no matter how challenging it is to slow down for long enough to face yourself, it's always worth it. When you allow yourself this freedom you are no longer simply a member of consumer culture. You become part of a culture of conscious creation, teaching by example and encouraging others to learn for themselves.
Traveling isn't a privilege reserved for playboys with private jets, and spiritual seeking isn't just for hippies. All people of all backgrounds deserve a chance to step up for their higher selves, and participate in a more connected way of life. Those of us on the far side can all attest to the relevance of retreat.
Amber Banks has been a freelance writer and a healing artist for over 15 years. She has worked for organizations such as The Association for Global New Thought and the New York Open Center; And has trained with many spiritual leaders including Sri Chimoy and Jonathan Parker. She is currently in the midst of a year long spiritual sabbatical in Peru, where she is heavily immersed in shamanic practice.
For more information, visit her profile or underground-woman.com.