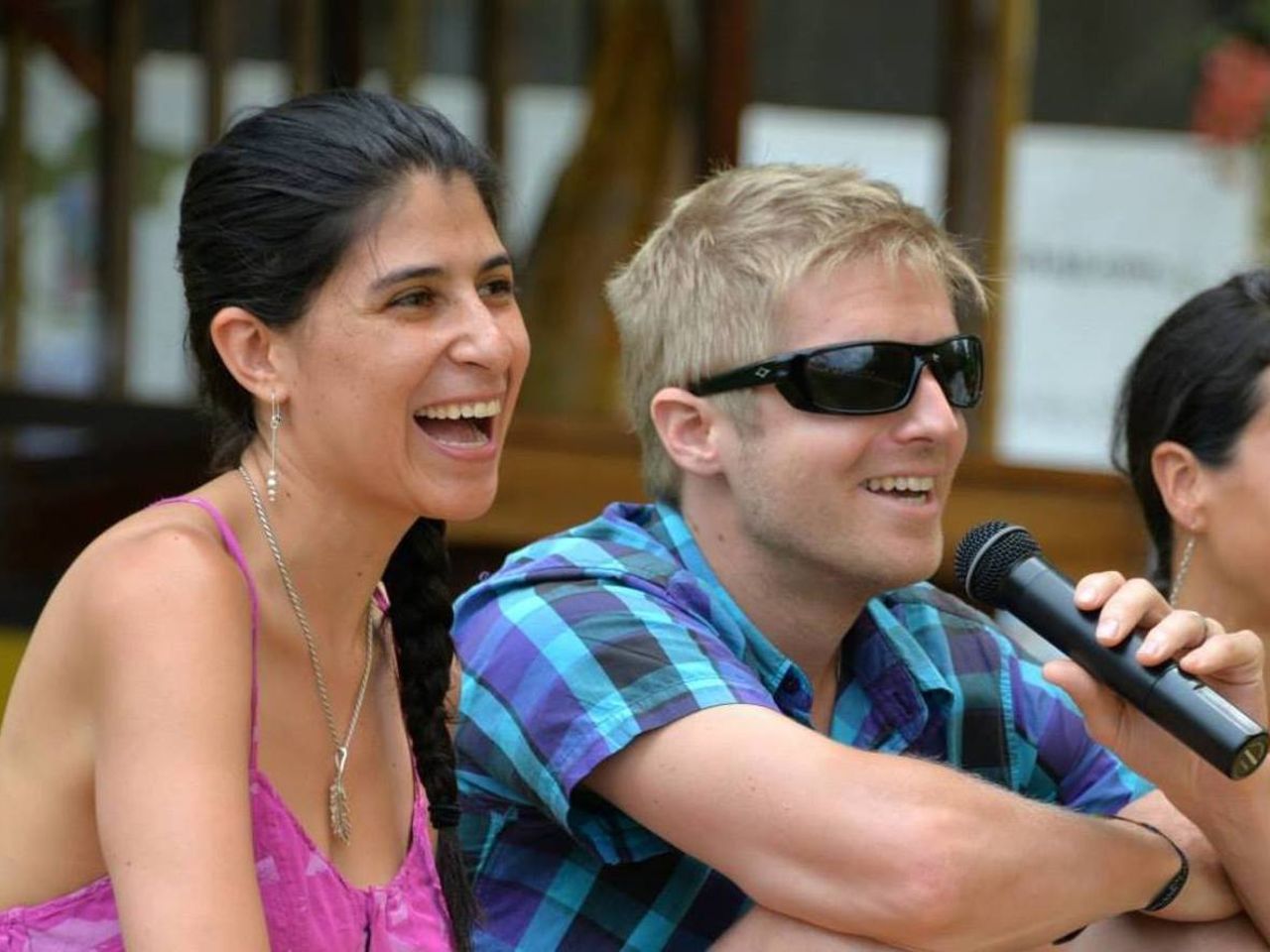 Working with Your Significant Other
Marketing & Business
Day-to-day life with a significant other can be a challenge in itself, but what about when you decide to run a business and facilitate retreats together as well? I spoke to Margarita Pareja-Stoyell and David Stockar from Orange Sky Retreat in Ecuador who are married and have had success working as a team to facilitate retreats for the last several years. Here is a snapshot of my fascinating conversation with them.
Question: What advice would you give to other couples who are considering working together?
David: What has been working for us is deliniating our spaces. So, for, example – Margarita might facilitate the morning, and I will facilitate the afternoon. She is doing primal dance, I am doing more of the internal tools. And she leaves my part up to me, and I do the same for her. We don't intervene in each other's spaces unless help is requested.
Margarita: Yes, so when I am facilitating a process, David becomes my assistant and it is clear that I am directing it, and vice versa.I would also like to speak about the conflict resolution perspective on working together. It has been very important for us to speak about our internal voices. For example, after facilitating a workshop we will debrief and I might say, "When you did this and this my inner child came out and got frustrated with what you did. But I recognize it was my childness that was reacting". It is about having open communication.
In some of our workshops we do an entire exercise of putting names, voices, characteristics, fears and values to our internal characters. So one of my internal characters is called Thatcher (i.e. Margaret Thatcher) which David named. And one of David's internal characters is Woody (i.e. Woody Allen). Now we know that when Thatcher and Allen are both present, they don't get along. So David will say "I am in Woody right now" or "You were just being Thatcher" and that is immediately a shared code that we have, so I know what his fears are and what is moving him at that moment. And when he says "Thatcher" I become aware of what is happening, and that maybe I need to bring in another one of my characters such as one I have named "Om". It is a constant coaching process between us which helps to activate the observer. So David could say "what would Om say right now?".
Question: David, what character do you bring forward when you want your higher self to be present?
David: I have two characters – the monk, and Winnie the Pooh.
Question: Is there a document that you can share with me that outlines the process that you went through to come up with these inner characters?
Margarita: Yes. This is one of the self-awareness techniques we use during our workshops that we develop experientially in order to understand ourselves more in depth. I will show you how I mapped out one of my inner characters so that you can use it as a template to try this at home. I also recommend watching the movie "Inside Out" because it will help you to understand this concept of having inner characters.
I thought that this exercise was brilliant, and David and Margarita generously provided an example of how they map out their inner characters that anyone can use as a template. Here is Margarita's "Amazonica" character to give you a sense of how they map out their characters:
Margarita and David are the founders of Orange Sky, a consulting organization specializing in supporting personal development processes through the use of integrative and holistic tools for personal transformation. You can learn more about their work in this video on YouTube: click here.