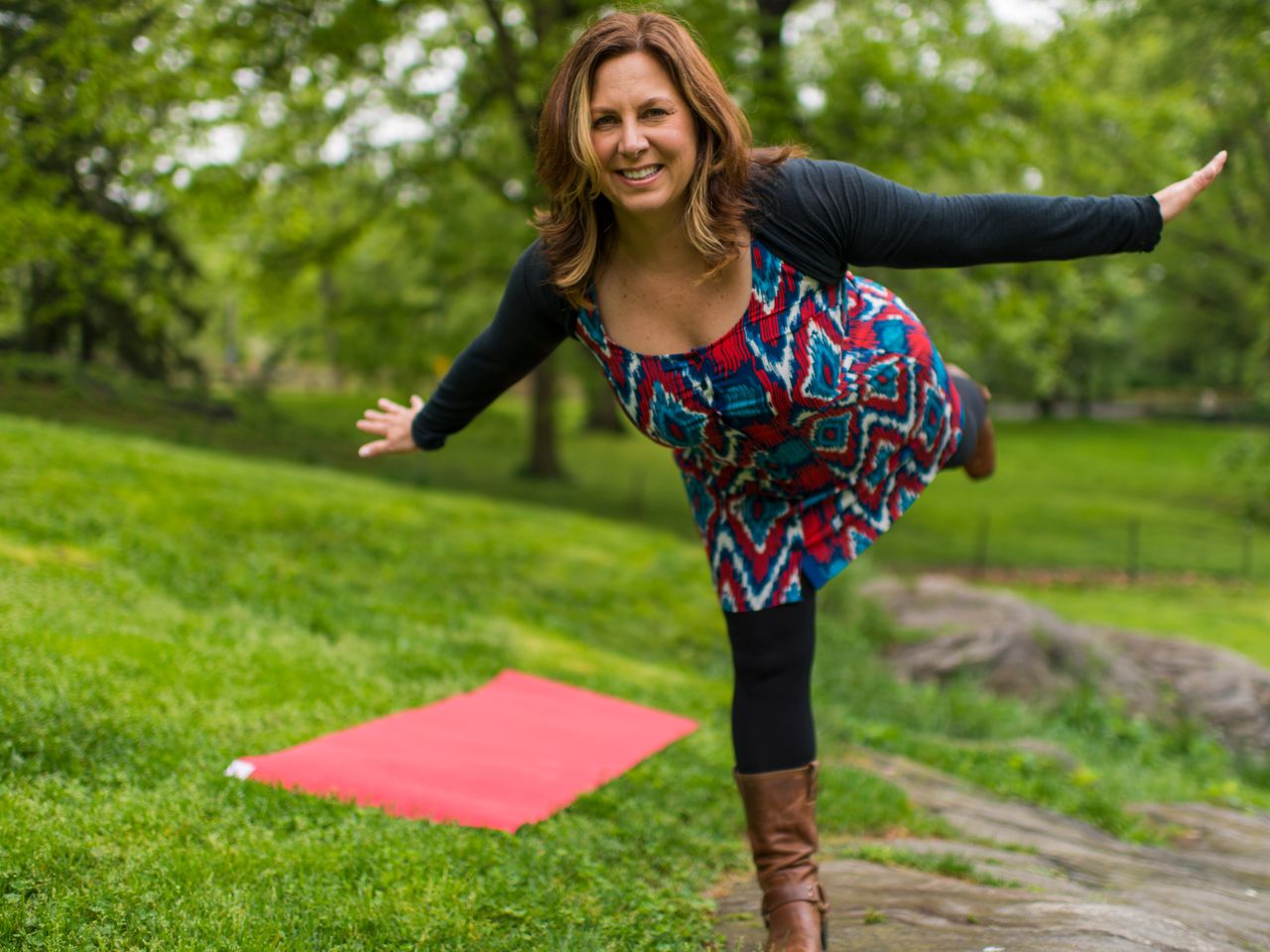 Building a Name for Yourself as a Yoga Instructor
Marketing & Business
Perhaps you've just taken an incredible yoga teacher training, and it resonated with you so strongly that you now feel a deep calling to shift into teaching yoga as your full-time occupation. Many have had this same desire before you, and are now living the dream, so you know it is possible… but how do you get started?
Today I had the great pleasure of speaking with Deborah (Debbie) Williamson of Wild Abundant Life – an inspiring go-getter with business prowess, a successful track record of starting and selling numerous yoga studios, and a large following of devoted yogis who attend her workshops and retreats worldwide.
I asked Debbie how she got started, and what advice she would give to other aspiring yoga teachers who want to make a name for themselves in today's world where there are thousands of people graduating from YTT courses every year.
Debbie's words of wisdom:
First of all, I teach free everywhere. I teach trainings all over, and never turn down an opportunity to meet somebody. For example – a new studio might contact me and say "What would it cost for you to come and do a workshop?" and if I find out that they have no cash and they are just starting to build their student base, I will say, "You know what, I am in your area, let's set up a masterclass on a Friday night. We'll leave it as donation for charity we'll blow the doors off". So I don't make money from that, but we fill the whole house and you know, I will make 50 new friends! It's worth it for me because now those people have met me face-to-face and they are on my mailing list. It's also great for the studio to build their following. Plus, they get to know what I can offer as a yoga teacher, and then they usually invite me back.
How to sell out an event when you are a new yoga teacher:


Now, even if you're just starting out and people haven't heard of you yet, it's still possible to sell out an event.
What I do is meet with the owner of the studio, and get them pumped up about the event we're hosting. I also give them tips on how to talk about the event to their students, like "This event is going to be amazing – this lady is who is coming to teach it is crazy-awesome and we're going to have so much fun. And, it's free!"
I give them a flyer that tells them all about me and what the event will be about so that they don't need to do any work other than promoting it.
I encourage them to invite people to the event personally, because that is what really gets them to commit to coming. They can't just announce it in a class and expect people to come. If the owner isn't inviting people, you're never going to fill the event. They need to be 100% on board. Usually they are so grateful that I am coming they naturally want to tell people about it, but I take the time to educate them so they know what to tell people, and that invitations are the key to filling the event. They can speak individually to students and say something like: "I think that you would really get a lot out of this event. Are you going to come?".
I encourage the studio owner to stay in touch with the people they have invited and remind them about the event.
I used to do a lot of conferences and festivals, but what I found is that it wasn't as good as teaching in studios. I couldn't form that close relationship at a massive event like I do when I can shake hands with every person on the mat.
This article is based on an interview between Terri Davies at Retreat Guru and Debbie Williamson.
Deborah Williamson is a business-savvy, high-energy, big-hearted yoga dynamo and the founder of Wild Abundant Life, a company that offers yoga teacher training, bootcamps, retreats, and so much more. Debbie is most passionate about helping people to find their own unique gifts. You can find out more about her here.