Retreats

About The Teacher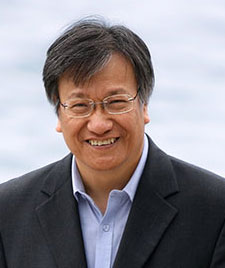 Master James S. Foo was born in Hong Kong and educated in England. He has an undergraduate degree in Nuclear Physics, a Masters degree in Computer Sciences, and Ph.D. in Electric Engineering. He came to Canada in 1978. His career included computer research work with I.B.M. Germany, computer work in England, as well as banking. He was a successful banker by the time he retired in 2001. Since then he has devoted his time in developing and refining his Qi Gong and Feng Shui technique.
Master Foo was born with the special ability to view Qi (energy) inside one's body. After years of practice he was able to fine tune his skill, made keen observation of how Qi in the environment affects the human body, as well as how Qi moves within the bodily organs. With this talent he is able to help others find out about their health issues. Through his use and manipulation of Qi, he is also able to help improve their health condition. This, coupled with his endless curiosity and scientific mind, enables him to develop simple Qi Gong technique that is mostly unheard of. He has been regularly consulted by medical doctors as well as alternative healers. Individuals also search him out for private health, as well as Feng Shui consultation.
Master Foo has mentored many healers and Qi Gong Masters over the years. He has been teaching in both Ottawa and Toronto for the past few years. He established the Qi-matic Research Centre with the hope that rather than him helping to heal others, students can eventually learn to help themselves.
Master Foo's workshops are always fun and informative. He has an uncanny ability to de-mystify complicated issues, simplifying them for easier understanding. Participants often feel that they benefit not only physically but emotionally and spiritually. His Ottawa workshop co-ordinator, Angela Fung, stated that she "witnessed many students of his were able to find the true cause of their challenges and overcome them. Many healing professionals were able to greatly improve their effectiveness".
Source: sugarridge.secure.retreat.guru
Reviews
Write a review - tell others about your experience.