Jewels Rocka
About The Teacher
Jewels Rocka employs Geomantic traditions including Feng Shui from China, Spiritual Healing from the Philippines, Aboriginal Shamanism from the Australian outback, and is a healer and teacher of great knowledge and experience in metaphysical traditions from across the globe.
Proclaimed a Master (1999) by her teacher Wang Yude, Jewels has been practicing Feng Shui, Geomancy, Counselling, Astrology and Shiatsu for over 25 years in many parts of the world. She is well known for her sound, practical approach and her straightforward teaching style. Julie is a dynamic and gifted healer and teacher with a passion for her work and enormous insight to pass on.
Jewels has been involved in Feng Shui educational services, standards and curriculum development and is a Founder of the Feng Shui College of Melbourne and of Feng Shui Australia. She is a past president of the Feng Shui Society (Aust) and is the current Chair of the Geomancy Group. For the last 15 years Jewels has been able to use her eclectic talents to develop Geomantic and Shamanic training programs at Beech Hill College and Land and Spirit (UK). She now divides her time between East Sussex in England and the hinterland of the Sunshine Coast, Australia where she practices her global approach to healing and counselling.
Geomancy, literally meaning, "Earth reading" takes account of the relationship between land and people – as with Feng Shui, reading the house and land and making the connections between the individual and their environment. By helping her clients to understand their patterns, and the energetics of their space, and then to clarify where they want to go, Jewels recommends appropriate changes to the property that will manifest that end.
Her services also include "Soul Guiding", which is a service of life counselling using the traditions of Taosism, Astrology and Oracle reading (Fei Xing Gong) combined with well-being coaching in metaphysics and life skills such as Nutrition and Meditation. Her focus is on helping you, your property and your "Questing Soul" come into alignment to create a fulfilling and happy life.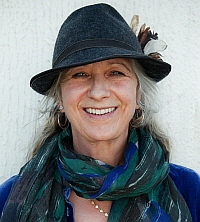 Source: 42acres.secure.retreat.guru
Reviews
Write a review - tell others about your experience.
Center
Close