About The Teacher
As a lifelong nutritional enthusiast and wellness promoter, Heidi L. Audet, B.A., ERYT-500, enjoys teaching people about yoga, health and nutrition. She is a certified Advanced Ayurvedic Yoga Specialist Torchbearer, Ayurveda Yoga Specialist Instructor and NAMA Certified Ayurvedic Health Counselor trained by Dr. Rosy Mann, BAM, and Kathryn Templeton, ERYT-500 at The Himalayan Institute. When Heidi is not studying Ayurveda, she enjoys nourishing her friends and family with her wholesome cooking, and engaging in hiking, kayaking and biking. She is a passionate Ashtanga and Vinyasa Yoga practitioner who's journey with yoga began in 1999. After completing her 200hr. training in early 2003, she began studying Ashtanga Yoga with David Swenson and Shelley Washington in 2004, the same year she began training in Advanced Vinyasa Yoga with Shiva Rea. It was at Shiva's "Heart Fire: Tending the Sacred Flame" August 2008 event at HI where Heidi discovered and fell in love with the Himalayan Institute. She feels honored and blessed to study with Kathryn and the other teachers at HI who continue to inspire her every time she visits her spiritual home. As co-owner and director of Chill Yoga, Lewiston, Maine, (www.chillyoga.net) and owner of The Healing Tide~ Yoga, Ayurveda and Nutrition- a business dedicated to holistic wellness education, Heidi brings her passion for wellness through these services. Heidi's teaching style draws from her 21 years as an educator in the Maine public school systems where she worked with special needs, adults and at-risk teen populations. She uses this experience as well as guidance from her teachers in the Children's Yoga Instructor program of which she is a Master Trainer: "Color Me Yoga® for Children," founded by Marsha Therese Danzig, ERYT-500.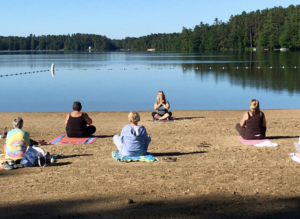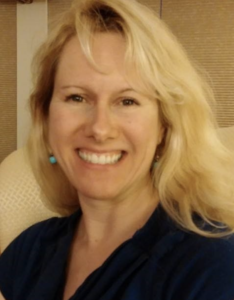 Source: fitbodiesinc.secure.retreat.guru
Reviews
Write a review - tell others about your experience.
Center