About The Teacher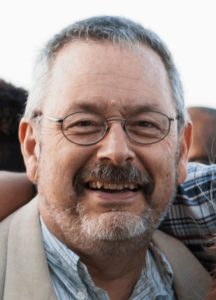 Paul Burgmayer has been accompanying others in spiritual direction for eight years now. A former industrial chemical researcher, Paul has taught high school math and chemistry for the past sixteen years. He has a master's degree in Holistic Spirituality and a certificate in spiritual direction from Chestnut Hill College, certificates in supervision of spiritual direction from Together in the Mystery (affiliated with San Francisco Seminary), and Mercy Center, Burlingame, and he is trained to (and has a special love for) accompanying others in the Spiritual Exercises of Ignatius of Loyola. A member of Bryn Mawr Presbyterian Church for twenty-seven years, he has developed and taught a number of adult education classes. He is also a teacher/facilitator at Kairos School of Spiritual Formation at the Jesuit Center in Wernersville, PA. With an interest in the history of spiritual direction in the US, he has researched and written on Spiritual Direction training at the Center for Religious Development in Cambridge, MA and the Jesuit Center at Wernersville.
Paul lives in Wayne, PA with his wife, Sharon, a piano-playing chemistry professor and graduate dean at Bryn Mawr College. His older son, Alan, works as a line cook in Philadelphia and younger son, Andrew, a senior at the University of Michigan, is studying voice performance and creative writing. In his spare time, Paul enjoys gardening with Sharon, woodworking, singing, and writing.
Source: straphaelacenter.secure.retreat.guru
Reviews
Write a review - tell others about your experience.
Center