Retreats
About The Teacher
Jujuolui Kuita received her Level 3 Reiki Teacher certificate in March 2013.  She replaces the familiar term, Master, for Teacher.  Jujuolui's own Teacher is from a direct lineage extending back to Dr. Usui himself.
The purest intention of any healing practitioner is to pass the gift to others.  Jujuolui (Zho Zho Lee) has attuned one other person to Level 3.  She has served dozens of people through Reiki sessions.  Most of all, Jujuolui has provided Reiki for hundreds of animals during her previous job in animal rescue, in Phoenix, AZ.
Jujuolui is a residential student in a spiritual community, The Village at Ananda Laurelwood, where she continues to provide sessions for other residential students.  Her deepening spiritual path is revealing a synchronicity between Reiki energy healing and the spiritual aspects of simple living and higher consciousness.
Jujuolui explains that each session can be completely intuitive, where images and messages come through for people needing them.  Her strongest understanding is that Divine Energy works in cooperation with the person receiving the session, and that she is simply the channel.
Jujuolui can be reached by email at:  Faquian@hotmail.com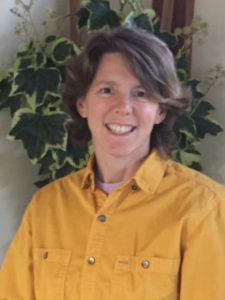 "So many people need help in this world!  And God does help them, through those who are willing instruments of His Love."
  –  Paramhansa Yogananda
Source: anandacenter.secure.retreat.guru
Reviews
Write a review - tell others about your experience.