Jai Mason (aka Miranda Moirai)
Retreats
About The Teacher
** PRESENTING: Ballet Class, and Memoirs of a Diva (a one-woman show) ** 
+ Jai will teach an open ballet class with a focus on the alignment of the body and the simple execution of general ballet steps. Along with instruction, Jai loves to incorporate examples of his own career and humor, so that a dance form like ballet, may seem more tangible rather than just difficult. The class will consist of a warm-up, followed by exercises to center the body's core, and across-the-floor exercises to focus on the body's full movement. No previous ballet or dance experience is expected or required. The hope for the class is to inspire new ideas of ballet, other than what is presented in the media, and that you might be able to learn more about your own body, and have a better understanding of movement. After class, Jai will have an open discussion featured for everyone who has taken the class to discuss what they learned or may have questions about Ballet (Technique and History). Jai requests that you wear flexible tighter-fitting clothing and either ballet slippers or socks
+ Jai's alter ego, Miranda Morai will present the premiere of her one-woman show, Memoirs of a Diva, which will be a personal account of her experiences of becoming a drag queen, and all the interesting events that came with the process of her growth. There will be all forms of performing arts presented in this show including dancing, live vocals, and of course some acting! The show is meant to inspire, uplift, and of course entertain! Miranda's will also feature a Q&A segment at the end of the show for any questions the audience may have on the shows overall production. All are welcome to come and enjoy!
ABOUT THE PRESENTER:
---
Jai Mason: A native of Delhi NY, Jai's training began at The Decker School of Ballet (Fokine Ballet Company) in Oneonta NY with Donna Decker, along with classical training Jai was introduced to modern dance with former Graham dancer, Paul Sanasarto. After 10 years of training, Jai transferred to "The Rod Serling School of Fine Arts," in Binghamton, NY, under Karen Koyanagi, earning his International Baccalaureate Diploma in Dance and Theatre. Jai currently dances with Albany-Berkshire Ballet (ABB) and also free-lances outside the ABB Season.
---
Miranda Moirai: Known as the Diamond of Upstate NY, Miranda has performed professionally as a female impersonator since 2009. Her unique style of entertaining combines all the elements of performing arts including Dance, Live vocals, and dazzling hand-made costumes. Audiences all around have been amazed by the spectacle or her performance; many have left as they've described "Energized, warm, with a strong feeling of something good that was displayed". Messages included in performances heavily influence the audience to enjoy themselves while staying true to their own person while doing so, spreading the awareness of love and equality in society. Notable performances include: the first known drag queen to perform for the Sons of Italy in Endicott, NY (in her well-known impersonation as "Jessica Rabbit".) Lead performer (dressed as Cher) for the New York Skin and Hair Center in Oneonta NY; in 2015 the entertainer for the first ever Masquerade Ball in Albany NY; and also has headlined for private events, parties, and social gatherings Both LGBTQ related and beyond. She is known to perform all over the Upstate NY area and takes occasional visits to the North Eastern Pennsylvania area into New Jersey. Special awards in drag include 2010 "Best Performer", in Binghamton NY; "Miss Gay Chemung County" 2010-11; "Miss Trexx" 2013-14, and was the first alternate to "Miss Gay Capital District" 2015-16.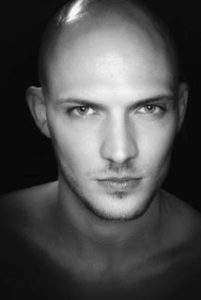 Source: eastonmountain.secure.retreat.guru
Reviews
Write a review - tell others about your experience.
Center
The final obstacle is the belief that there is an obstacle. Papaji