Tara Heal
About The Teacher
Tara Heal is so delighted to now call Beautiful British Columbia home from a wild and wonderful 12 year stint teaching yoga and performing on stages in NYC and around the globe. As a Yogi of 16 years and a mover/ shaker/ dancer for as long as she can remember, she's is extremely passionate about the power and peace that mindful, intelligent movement can foster. Tara's teaching style is spirited, dynamic, musical, and joyful! She guides with deliberate, intelligent sequencing and conscious alignment to encourage more flexibility and strength while also bringing choice and intuitive movement to the practice for greater body awareness, creativity and freedom.
Tara has taught groups from all walks of life from NHL teams, to Olympic Athletes, to Broadway dancers, to seniors, runners, teens, to many a hedge fund and fashion company. As a mentor and "teacher's teacher " for those seeking a deeper experience with this life changing practice, she is always ecstatic to share, support, and "geek out" over sequencing, alignment, philosophy, and teaching methodology. She hopes to guide yoga and movement teachers to find their most authentic voice and to teach fearlessly from the heart and from the intelligence and wisdom not just of their minds, but from the information their bodies convey too.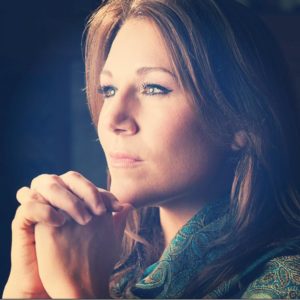 Source: mountainwatersretreats.secure.retreat.guru
Reviews
Write a review - tell others about your experience.
Center
Before the white chrysanthemum
the scissors hesitate
a moment. Yosa Buson
Close