About The Teacher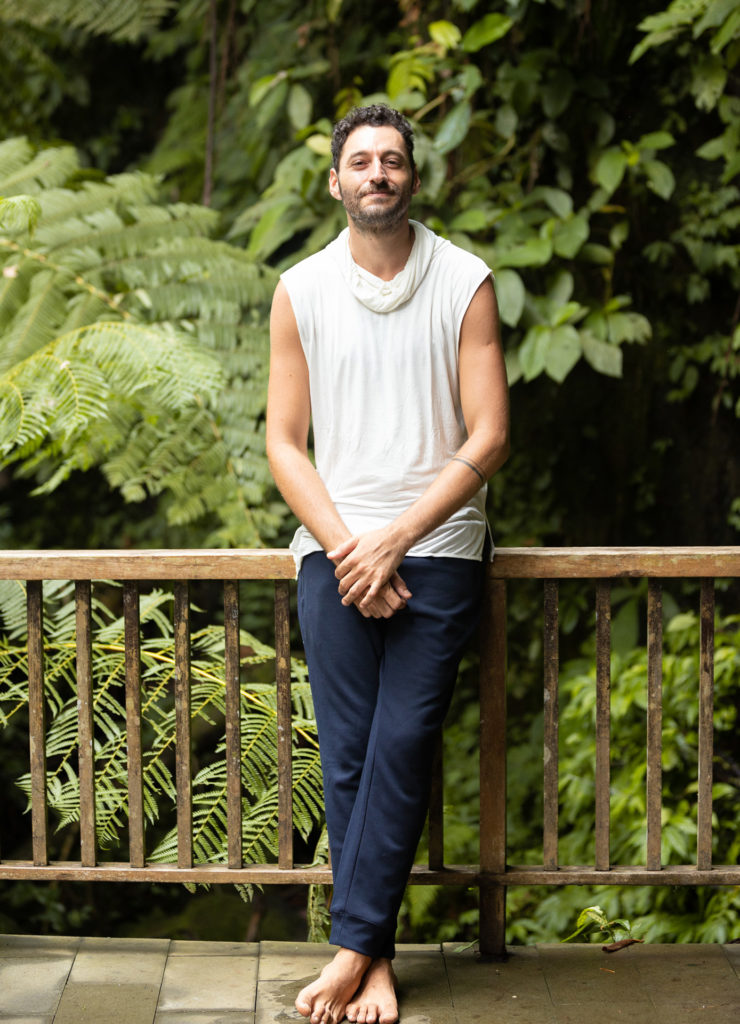 Ramiro is our Retreat Chef, conceiving culinary deliciousness for YOUniverse Revival and also guiding you into the art of infusing self-love into your food while preparing it, to make sure that you nourish all your senses while savouring it.
Rama was born 34 years ago in Santiago del Estero, Argentina. He spent a year of his scholar education in England, before moving to Buenos Aires.
Always curious and perceptive, he explores possibilities in life, dedicates himself to more awareness and thus ignites that joy in others.
Remarkable about him is the way he follows his desires and interests with determination, while balancing his sense of freedom.
Earlier in his life, Rama worked as a TV journalist, while at the same time discovering and exploring his real vocation for food, that he had originally been introduced to in his childhood by his beloved grandmother.
After developing the necessary background, he gave himself the chance to follow his true passion and opened his own restaurant, with the purpose of reinventing recipes and creating new delicacies. He successfully reached that dream five years ago in Buenos Aires, until 2018, when he decided to come to Southeast Asia, convinced that an undiscovered gastronomy lifestyle was awaiting him there. "This journey has been more magical than I could ever imagine", he says.
Rama is currently dedicating himself to offering his services as a Chef and Cousine Consultant.
Rama loves to interact with groups and share kitchen knowledge that can be applied in simple and joyful ways, every day, even for those who are not too much into cooking.
Apart from that, he is constantly keen on traveling and discovering new places. His heart beats for nature, which leads to this vivid interest in agriculture and food. He enjoys music, films, design and fashion as well – when he's not completely captured by a testing a new recipe.
Rama sees Youniverse Revival as the power of inspiration and transformation and relates the most to the element of fire. He connects deeply to the concept, as in his professional life, fire is the most important element, given its inherent power of transforming any collected item from earth into food.
Transformation is essential for everyone.
"Let's be honest, the dining moment as an act in itself, can be truly underestimated. When I separated from my first partner, one of the main issues was to deal with eating alone and investing the same love into serving a table for one, although I always enjoyed cooking. From then until today, I think everyone should gift themselves a beautiful moment, by preparing a dish, exactly as they would prepare it for their loved ones."
My message to YOU, dear one:
"Rather than asking why you should bother cooking for yourself, try reframing your vision: If looking after yourself is an essential act of kindness, cooking is as rewarding and meaningful as any other self-care experience."
Source: universerevival.secure.retreat.guru
Reviews
Write a review - tell others about your experience.
Center