About The Teacher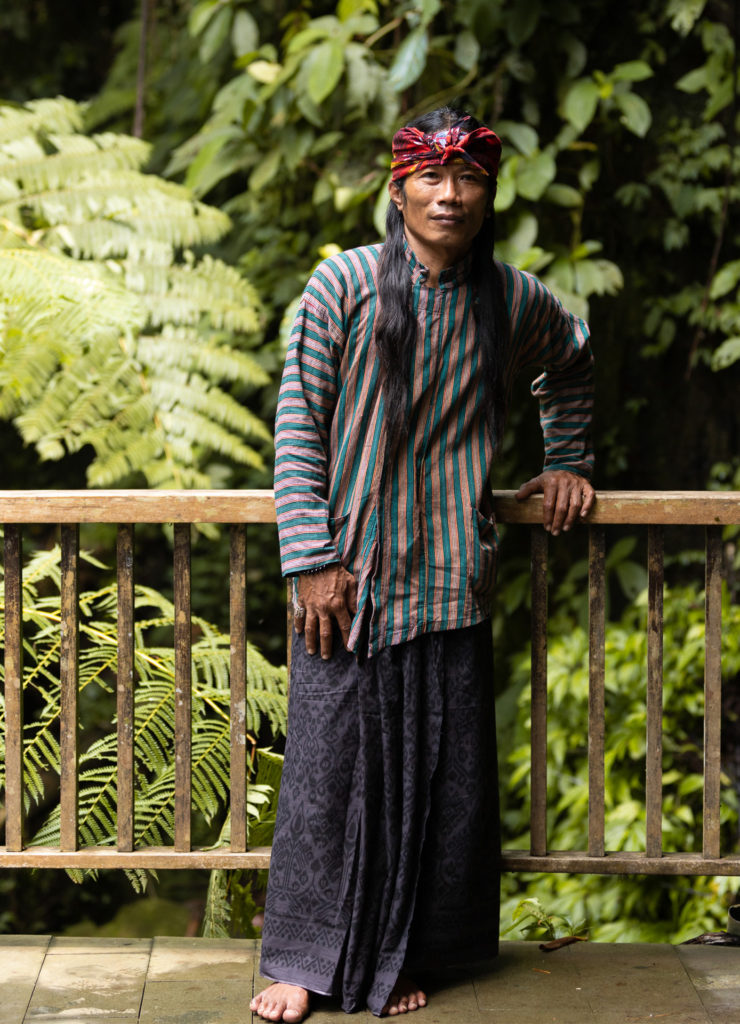 Imam invites you into the mystery of Agni Hotra ceremony during the Fire Element day of our retreat. Furthermore, he holds powerful energetic space for you to feel safe and at peace.
Imam was born in Java, Indonesia, 33 years ago. He has Javanese and Japanese roots. One day he came to work and live in Bali and never left ever since because this island with its magical energy captured his heart completely.
He has a very soothing and grounded nature and carries himself with silent presence, always a smile on his lips, always available for offering support and easing emotion. Gentle and open hearted, yet appearing shy and quiet, Imam simply radiates in holding space and naturally has people around him fall into an almost hypnotic peace.
In earlier days Imam worked as a project manager for many luxury villas throughout Bali for at least a decade, gathering a lot of experience in different areas and with a variety of people of different origin.
Today he manages projects at Shankari's Artist Sanctuary in the West of Bali.
His heart burns not just for meditation, gardening and healing, but also for motor bikes.
If he's not driving around the island and enjoying Bali's lush nature he loves to assist in helping problems and ground people back into their essence.
Furthermore, he is dedicated to supporting orphans and the poor of Indonesia.
Imam feels dearly for broken hearted people going through massive life changes. As a sensitive soul he empathizes easily and in the following offers his soothing presence as to help people realign with themselves. He sees Youniverse Revival as a unique opportunity to offer his gifts and spread the love he would like to see more alive in our world.
Saya mau tolong orang yang punya Sakit hati.
"I want to help people who have a broken heart."
Saya purna separti itu dan tau Jalan keluar sedi yang Benar. Kita bisar bahagia sekali lagi… Bersama 
"I have had the experience and I know how to get out from under the cloud of sadness and depression. We can be happy together."
Imam married very early and soon became a father. But things didn't go well in his marriage and after some years of trying the best to keep it alive and running, the couple decided to separate and walk different paths.
He is familiar with the difficulties of making a relationship of not matching partners work and knows the pain of splitting up all too well. As he has found his way out of his darkness now he wants to shine a light for others to do the same.
My message to YOU, dear one:
"I want to help people who have separated from a partner. I have compassion and understand how they feel. You can live happy and free, so no more time for sadness."  
Source: universerevival.secure.retreat.guru
Reviews
Write a review - tell others about your experience.
Your head must bow to your heart. Yogi Bhajan