About The Teacher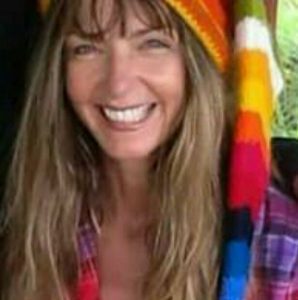 Carol Williams is a wise woman (yes looks young for being in her 50's) with certification in the Louise Hay "Heal Your Life" counseling practices. She is also the head kitchen manager for several years at Gaia Sagrada Ayahuasca & San Pedro retreat center in Ecuador. She ran a health food supermarket in the United States for many years, before she decided to sell the business and move to Ecuador. She has the ability to light up a room without even saying a word, truly a rare gift among humans. She is a wonderful leader who everyone adores and loves, sweet to the core and patient as a saint.
With many years of life experience behind her, Carol has true compassion and wisdom in her counseling sessions. She brings a lot of light and joy wherever she goes. In the Gaia Sagrada Magic Mushroom Retreats in Jamaica, you will find Carol is approachable and readily available if you need someone to talk to about your experience or integrate what you have been shown in your journeys.
Carol has a wonderful southern accent and is very funny! She can take a heavy moment and truly lighten it up and make it useful for growth. She can help any person find the better version of themselves. You will truly enjoy her company and companionship!
Source: magicmushroomsretreats.secure.retreat.guru
Reviews
Write a review - tell others about your experience.