Tina LaGreca
Retreats
About The Teacher
Tin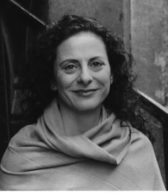 a LaGreca has been studying with Reggie Ray since 2005 and is deeply grateful for the teachings and practices of this lineage.  Tina has taught high school, been in the performing arts and is now a psychotherapist in private practice in New York City.  She, along with her husband, Marty Enright, leads Dharma Ocean of New York.  Tina is inspired on the path by awareness of her mortality and a wish to face death and loss with courage, a longing to reduce unnecessary suffering, and the desire to be truly helpful to others.
As Dilgo Kyentse once famously said, "Never forget how quickly this life will be over, like a flash of summer lightening or a wave of the hand. Now that you have the opportunity to practice dharma, do not waste a single moment on anything else. "
Source: dharmakayacenter.secure.retreat.guru
Reviews
Write a review - tell others about your experience.
"What emotion do you wish for others to feel in your presence?" Matt Kahn
Close