Dr. Kevin Preston
About The Teacher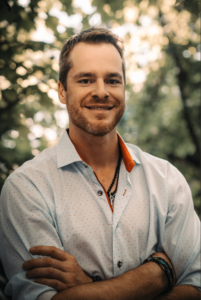 Dr. Kevin Preston
Dr. Traditional Chinese Medicine
Dr. Kevin Preston lives for creating health & vitality in others. He owns and operates a clinic in Vernon, BC, and has been in practice for over a decade. In addition, he facilitates intimate healing retreats that have a focus on removing obstacles in the cellular biology and unlocking the hidden potential within our DNA. Kevin likes to collaborate with those he works with creating a safe space for transformation and growth. He sees wellness created through a multifaceted approach that brings together a balance of the mind, body, and spirit. He continues to synthesize many modalities into a unique and progressive healing system, which includes acupuncture, herbal medicine, toxicity profiling, and epigenetic re-patterning.
The retreats he creates have a beautiful focus on meditation, breath-work, and unblocking the energetics of the body bringing about deep healing and release. Dr. Preston's focus on total immersion into health often creates dynamic shifts forward for those on the path of realizing their full potential.
Source: sentinelbc.secure.retreat.guru
Reviews
Write a review - tell others about your experience.
Center
Close