About The Teacher
Antonio Axwann Metz, author, health educator, naturalpathic practitioner
Growing up in the emerald triangle, Mendocino Country, California, living off the land and conversing with the animals are Axwann's earliest memories. Immersed in self sufficiency and collecting native plant species for wild gardens started as a pastime and eventually became a way of life. Living off grid in the high Cascade range of Northern Cal. continuously except for 4 years attending university, where he studied biology, plant propagation and genetics. Traveled extensively through North America and Asia settling down in Central America more than 30 years ago. Founded a rare fruit nursery then moved into opening vegetarian restaurants and organic produce markets.
In the year 2000 Axwann purchased 6 acres of worn out rock quarry on the shore of Lake Atitlan and over the years established a world class live food forest, now a thriving, lush, intensely planted semi tropical jungle. With thousands of biologically diverse mature fruit trees, representing more than a hundred varieties of fruit, there are always copious windfalls to be gathered, literally every day of the year.
Happily married and raising a family, Axwann currently maintains a pro bono plant based naturalpathic medical clinic in Santiago, Atitlan where he successfully helped many patients cure there own diseases including cancers, diabetes, epilepsy and nervous disorders over the past three years.
Also a pioneer of user built passive solar technology, creating large scale ovens, dehydrators and water heaters using recycled resources. Author of various e - books on permaculture and live food preparation.
Now in service at the Peaceful Valley sharing and teaching the benefits of his life long experiences, trying to answer the questions of how do we get where we want to be, with what we have available to work with, and what do we need to do for ourselves to insure future generations.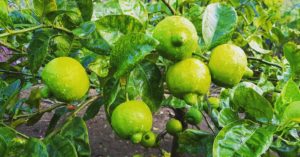 Source: thepeacefulvalley.secure.retreat.guru
Reviews
Write a review - tell others about your experience.
We've been sleeping for a long time in the garbage mountain of our habitual patterns. Khenpo Tsewang Dongyal Rinpoche