About The Teacher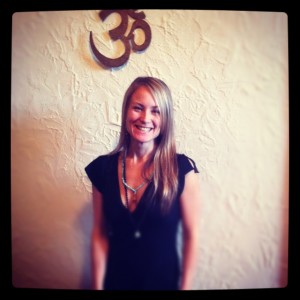 For me – Yoga is about connection.  It's a way to find harmony and bliss amongst the muddy waters. It is a relationship with the self and within that relationship you learn to navigate the inner landscape. This creates balance in your highs and low, as it integrates a sense of color to your inner world – seamlessly connecting to your outer world. To be able to share this ancient practice and knowledge with others is a gift.  I feel blessed every day because I have the tools and awareness to go to these levels. I love seeing the progression in my students and guiding them to a place safely, yet holding space for them to challenge themselves. I have taken 3 teacher trainings receiving a total of 600 hrs in Hatha, Ashtanga, and Sattva Yoga.  This allows my practice and classes to be dynamic, filled with foundation, alignment, philosophy, humour, and playfulness. Thereby giving you the platform to explore and have fun while respecting the ancient practice and developing intelligence within the mind, body, breath and spirit. I am also a Registered Massage Therapist of 2200 hrs. This enables me to educate my students on a deeper understanding of the pose from an anatomy and physiology background.  In my spare time, besides practicing Yoga, I enjoy traveling, playing the guitar, singing, laughing, writing, dancing, surfing, snowboarding and everything that allows me to express myself in the truest form of happiness.
Source: vidaasana.secure.retreat.guru
Reviews
Write a review - tell others about your experience.
One word frees us of all the weight and pain of life: that word is love. Sophocles