Shelly Bullock, BSN, RYT
Retreats
About The Teacher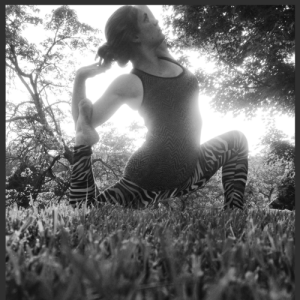 Shelly has a love of helping others. A natural caregiver, she spent over a decade in healthcare, nursing the sick and wounded. It became evident during her career that the wounds of the general public ran deep.  She felt as a whole we needed to get back to basics: essential movement and clean, sustainable foods. In 2012 she and her husband left their careers in North Carolina to move back to her husband's homeland of East Tennessee to rekindle their family farm. A practicing Yogini since 2002, her studies have opened her eyes to the healing power of Yoga and Meditation. Tools she continues to embrace for health and healing on and off the mat. With her medical background as a registered nurse and her continued training in the art & science of yoga, she understands the balance that exists between eastern and western medicine. It is with a holistic view of the physical and emotional body, that she encourages all her students to approach their yoga practice. She owns and operates Bristol Yoga in Bristol, TN. She founded the studio with the vision that Yoga is for Every Body. She firmly believes that with this ancient tool in a modern world we have the power to heal ourselves.
"It is never too late to be what you might have been."  -George Eliot-
Source: artoflivingretreatcenter.secure.retreat.guru
Reviews
Write a review - tell others about your experience.