About The Teacher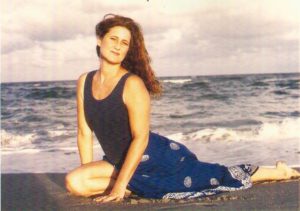 Sara Beth Force has lead successful retreats in 7 countries to date. Samasati Retreat & Rainforest Sanctuary in Costa Rica is her favorite destination. She began her yoga career as a five-year residential staff member of the renowned Kripalu Center for Yoga and Health. She returned to her hometown of West Palm Beach, Florida in 1989 and opened what became a thriving yoga studio. Sara Beth is the founder of Inner Force Yoga and Awesome Possum Yoga for Children. She leads Inner Force Yoga Teacher Trainings yearly and is currently teaching both adult and children's yoga classes. Her classes combine meditation and yoga, are gentle, restorative and fun. She is happily married with two loving children. Sara Beth enjoys spending time in nature and having adventures in nature.
Founder of Inner Force Yoga and Inner Force Yoga Teacher Trainings Founder of Awesome Possum Yoga for Children


Owner of Sara Beth's Yoga Studio, West Palm Beach (2000-2005) 500 and 200 hour Kripalu Yoga Certification (1985-1998)

Levels 1,2 and 3 in Radiant Child Yoga Program Certification Courses (June 2006) Massage Therapist (Florida/National 1999)
Specializes in: mind body awareness, integrating yoga and meditation, coaching in holistic living, Enagic 6A distributor, public speaking and leading international and local retreats.


www.Inner ForceYoga.com
Source: samasati.secure.retreat.guru
Reviews
Write a review - tell others about your experience.