Keith and Michelle Baumgard
About The Teacher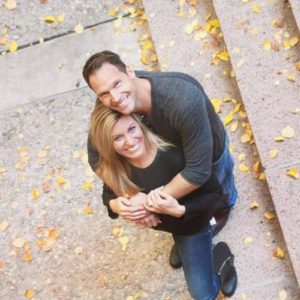 Keith and Michelle Baumgard are the dynamic duo behind My 1 Fit Life, One Fit Widow, Live the List Nonprofit and the new blog – Mending While Blending!
After losing her husband in 2009 Michelle became engrossed in fitness not only as a lifestyle but also as a profession. After losing 80 pounds she decided that her love of fitness was more than just a pastime and she wanted to spend the rest of her life empowering those with loss to live their life to the fullest with the help of health and fitness. Michelle ended up leaving her corporate position to become a certified personal trainer.
Keith has been involved in fitness his entire life. Keith's degree is in Exercise Science and Sports Medicine and he enjoys studying the muscular system of the body and developing unique and effective programs. Keith started his career as a personal trainer right after college and continues to work with clients still today.
Since launching My 1 Fit Life in 2013, Keith and Michelle's virtual training programs have reached thousands of people and they currently have close to 3,000 members worldwide.
Source: samasati.secure.retreat.guru
Reviews
Write a review - tell others about your experience.