Dana Schulstad
Retreats
About The Teacher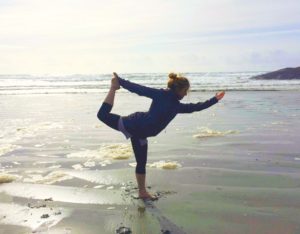 Dana has been a yoga student since 2010 and in August 2014 she completed a 200 RYT training. It was the best decision she has ever made in her life. Dana teaches a gentle, approachable style of yoga with a focus on breath and alignment in the hopes to encourage people to find balance on and off of the mat. Along with teaching, Dana tries to remain a student, using wisdom from teachers who have taught her so much, pairing it with some good tunes and bringing good vibes all around!
Yoga has made all the difference in Dana's life, healing her from the inside out. Her body feels better when she practices regularly and it has given her the ability to live life with a little more ease, feeling comfortable within the discomfort of life.  Dana's mat is where she does her best thinking, feeling and moving and she would simply wish to share this feeling with anyone who is willing to see where their yoga can take them. As a Registered Nurse Dana is a firm believer in the benefits yoga can offer from both a mental health and physical perspective, bringing clarity of mind, body and soul. If all you can do in a day is breathe, then you are already halfway there!
Source: samasati.secure.retreat.guru
Reviews
Write a review - tell others about your experience.