Helene Russell, Ph. D.
Retreats
About The Teacher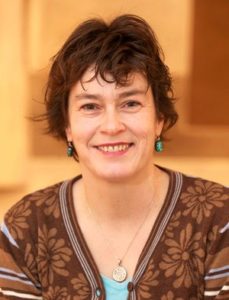 Helene Russell, Ph. D., E-RYT 200, RYT 500
Helene s an Associate Professor of Theology at Christian Theological Seminary in Indianapolis. She is also an experienced Yoga teacher, teaching yoga regularly at the YMCA and other venues since 2010. Her yoga specialization is Viniyoga. Her publications include Creating Women's Theology: Process Relational Feminist Theology (2012), Luce Irigaray and Søren Kierkegaard: On the Construction of the Self (2009) She is interested in the interface between Yoga, Christian theology, and embodied spirituality. She is teaching a YTT program that integrates Yoga and Spiritual Well-Being at Christian Theological Seminary.
Source: samasati.secure.retreat.guru
Reviews
Write a review - tell others about your experience.
Chaos is what we've lost touch with. This is why it is given a bad name. It is feared by the dominant archetype of our world, which is Ego, which clenches because its existence is defined in terms of control. Terence McKenna